Ruskin Movers
Secure a stress-free move by joining forces with some of the best Ruskin movers.
Get Your Moving Quote
"*" indicates required fields
There is a way in which you can make your upcoming relocation stress-free. All you should do is let Ruskin movers give you a helping hand. Our mission at müv is to ensure you end your moving process with a smile on your face. We will take a step further if necessary to meet your moving needs. Give us a call as soon as you decide to relocate, and we will start making a moving plan.
Ruskin movers will make your local relocation a smooth endeavor
If you put your trust in movers in Tampa, the result will be nothing less than success. We know how complex moving processes are, even though you will not be crossing a great distance. Feel free to count on:
Since you will have a team of professionals by your side, there is nothing to worry about. You already know many reasons to relocate to Ruskin – do this as soon as possible. Start enjoying your new home with our help.
Your moving process will be over before you know it.
With the help of movers from Ruskin, you can be sure that nothing will go in the wrong direction. We will be by your side every step of the way and ensure all of your belongings reach their destination safely. Feel free to get in touch with us today, and do not hesitate to ask everything you would like to know. The representatives of müv are always friendly and willing to share everything with you. Start with moving preparations, and we will help you make your relocation a joyous endeavor.
Few simple steps
Contact our business
Reach out to our Florida movers by phone, email or through our website.
Get your free quote
Give müv the details of your upcoming relocation and receive a no-obligation moving quote and a tailored plan of action.
Enjoy your relocation
Forget about the stress of moving while one of the top moving companies in Florida handles your move.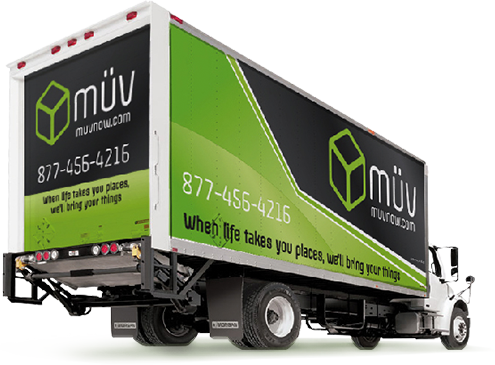 Sales Center Hours of Operation:
Monday - Friday: 9am-6pm
Saturday: 9am-1pm