How to find an apartment in Orlando
Get Your Moving Quote
"*" indicates required fields
Orlando, known for its world-class theme parks and thriving entertainment scene, is an exciting place to call home. If you're wondering how to find an apartment in Orlando, you're in luck. We'll guide you through the entire process, from understanding your budget to moving into your new space with the help of central Florida movers, in a detailed and comprehensive manner.
Get Your Finances and Priorities Straight
Before diving into your apartment search, take a moment to assess your financial situation. Determine your budget for rent and utilities, and don't forget to account for any additional costs like application fees, security deposits, and renter's insurance. Once you've established your budget, it's time to consider your priorities. Think about factors such as location, apartment size, layout, and desired amenities, such as parking, pet-friendliness, or access to a gym. Knowing what's most important to you will help streamline your search and ensure you find the perfect place.
Explore Orlando's Diverse Neighborhoods
Orlando boasts a variety of neighborhoods, each with its unique charm and character. Here's a brief overview of some popular areas:
Downtown Orlando: Known for its urban living, diverse dining options, and nightlife, this area is ideal for those who want to be in the heart of the action.
Winter Park: With its tree-lined streets, charming boutiques, and excellent schools, Winter Park is perfect for families and professionals alike.
Lake Nona: This fast-growing, master-planned community features top-notch healthcare facilities, innovative technology, and beautiful parks.
Baldwin Park: A well-planned, mixed-use neighborhood with excellent walkability, beautiful parks, and a strong sense of community.
College Park: A family-friendly area with a small-town feel, offering easy access to downtown and plenty of local shops and restaurants.
When evaluating neighborhoods, consider factors such as safety, access to public transportation, and the overall lifestyle. Research crime rates, school rankings, and local amenities to ensure you're making the best choice for your needs.
Harness the Power of Online Resources
The internet is a treasure trove of information for apartment hunters. Start by browsing apartment listing websites like Zillow, Apartments.com, and Rent.com. These platforms allow you to filter your search based on preferences like location, price, and amenities. To further refine your search, join social media groups and forums where locals share apartment leads and advice. Facebook groups and Reddit communities are particularly helpful resources. You can also look up movers in Orlando FL to get an idea of the moving services available in the area.
Schedule Tours and Open Houses
Once you've narrowed down your options, it's time to start scheduling apartment tours and open houses. Reach out to property managers and landlords to arrange visits. When touring apartments, come prepared with a list of questions and concerns, such as:
What is included in the rent (utilities, parking, etc.)?
Are there any income or credit requirements?
What is the pet policy?
Be sure to take notes and photos during your visit, as this will help you compare and contrast different apartments later on. If possible, try to visit at different times of the day to get a feel for the neighborhood's noise levels and atmosphere.
Understand Leases and Rental Agreements
Before signing a lease, it's crucial to understand the terms and conditions. Familiarize yourself with the various types of leases, such as month-to-month or annual agreements. Security deposit requirements, application fees, and late fees are other essential aspects to consider. Additionally, be aware of rules and regulations, such as pet policies, maintenance responsibilities, and any restrictions on alterations to the unit. If necessary, don't hesitate to negotiate lease terms with your landlord to ensure you're getting the best deal possible. As you prepare for your move, consider researching residential movers Orlando to find a reliable company to assist you.
Submit Your Rental Application
Once you've found your dream apartment, it's time to submit your rental application. Be prepared to provide documents such as proof of income, rental history, and personal references. Keep in mind that landlords may also require credit checks and background checks to assess your reliability as a tenant. Lastly, be prepared to pay application fees and wait for processing times, which can vary. To improve your chances of being approved, make sure to submit a complete application and respond promptly to any requests for additional information.
Prepare for Your Big Move
Congratulations, you've secured your ideal apartment in Orlando! Now it's time to start planning your move. Begin by scheduling a move-in date and arranging for utilities and services, such as electricity, water, and internet. To make your relocation process smooth and stress-free, consider partnering with central Florida movers who can assist with every aspect of your move. Professional packing service Orlando providers can help ensure your belongings are properly packed and protected. A few tips for a successful move:
Create a moving checklist to stay organized and ensure nothing gets overlooked.
Begin packing early, starting with items you rarely use.
Label boxes clearly with their contents and the room they belong in.
Dispose of or donate items you no longer need to reduce clutter in your new space.
Settling into Your New Orlando Apartment
After you've moved into your new apartment with the help of storage Orlando FL services for any extra belongings, take some time to familiarize yourself with your new community. Introduce yourself to your neighbors and explore local attractions, such as parks, restaurants, and shops. Joining community groups or attending local events can also help you make new friends and feel more at home in your new surroundings.
How to find an apartment in Orlando – there's nothing to it!

In conclusion, finding an apartment in Orlando may seem daunting, but with the right resources and guidance, you'll be settling into your new home in no time. How to find an apartment in Orlando? By following the steps, you'll be well on your way to discovering the perfect apartment and embracing all that Orlando has to offer. Remember that patience and persistence are key, so keep an open mind and enjoy the journey. Happy hunting!
Few simple steps
Contact our business
Reach out to our Florida movers by phone, email or through our website.
Get your free quote
Give müv the details of your upcoming relocation and receive a no-obligation moving quote and a tailored plan of action.
Enjoy your relocation
Forget about the stress of moving while one of the top moving companies in Florida handles your move.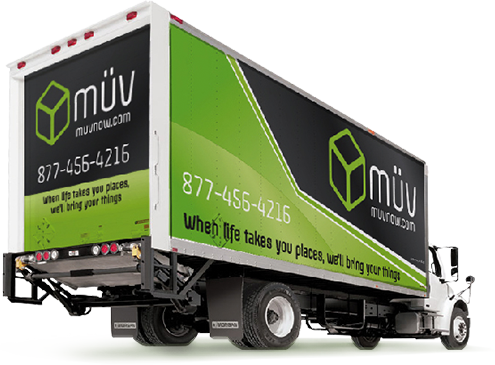 Sales Center Hours of Operation:
Monday - Friday: 9am-6pm
Saturday: 9am-1pm