Storage Tampa
Ensure that your items remain safe during relocation by choosing to store your belongings in our Tampa storage facility.
Get Your Moving Quote
"*" indicates required fields
If you're struggling with spring cleaning, just know that you're not the only one. Whether you're in the middle of organizing your closet, cleaning out your attic, or even relocating, we can help you. It's perfectly understandable that you feel that you have too much on your plate right now. It's only natural to ask for help when you feel that way, however. Clutter can be worst than any pest if not tended to properly. Your only hope at this point is to ask around for some storage Tampa FL residents usually rely on. As it happens, we at müv are one of the top service providers when it comes to relocation and storage. All you need to do is contact us and we will do all in our power to help you.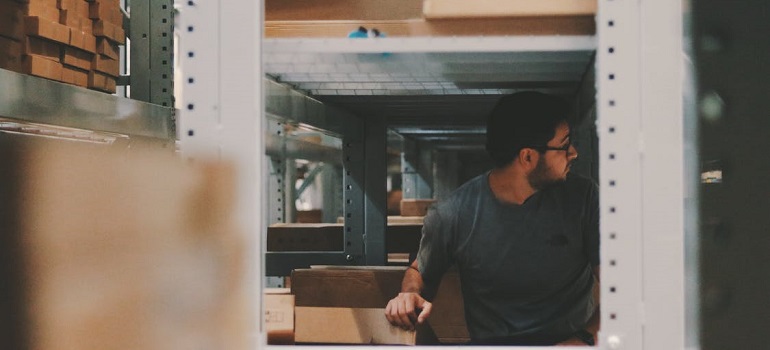 It's time to learn all about storage Tampa FL residents use when they have too much clutter in their homes
One of the most difficult times in any person's life is relocation. It's usually only then do we notice all the clutter that has been accumulating over the years. Finding those old carpets in the attic, discovering those antiques of questionable worth in the shed behind your house, and how about that massive Chinese vase in the corner of your living room? Maybe you don't know what to do with all of those things, but we do. Hiring moving services in Tampa is an option, of course. Tampa movers can help transport your belongings with ease. However, maybe some of those items just don't fit into your new home. If such is the case, then a safe storage unit in Tampa is exactly what you need to be looking into right now. It's a simple solution to what may seem like a complicated problem at first. We are here!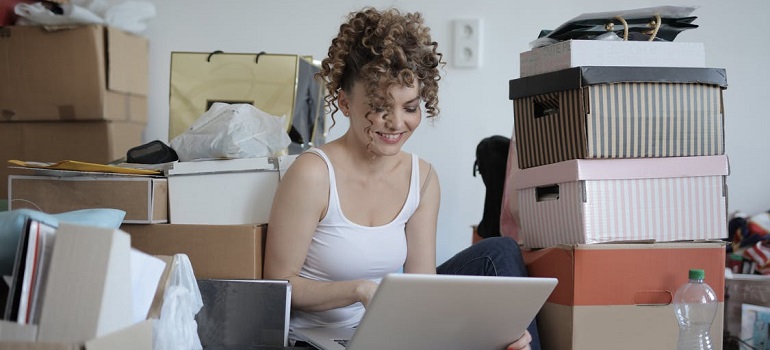 Find the solution to all of your moving problems here and now
If you've ever heard of the expression Let's put a pin on that, then you should have a general understanding of how the storage system works. It's a great place for all items you simply don't have the time to deal with right now. Old furniture you're not ready to throw away, out-of-style fashions, and, maybe even valuables you don't want to risk damaging during transportation are all a great fit. If you suddenly find yourself in front of a closet that's full of items you haven't seen in years, and the moving van is on its way, that is also a great opportunity to make good use of storage solutions. Furthermore, you can rely on our professional Tampa moving services, in which case you won't have anything at all to worry about. Our storage spaces in Tampa are:
spacious and available for items of any size

clean and pest-free

safe and monitored

a great place for your belongings that you don't know what to do with at the moment
Of course, there's a lot to consider when choosing a storage unit in Tampa for your belongings. The city of Tampa has a lot to offer. Therefore, you have a lot of options to choose from. Moving companies are accepting and adapting moving trends in order to provide the best solutions for people in need. However, no matter what kind of storage unit you're looking for, there are a few things to watch out for.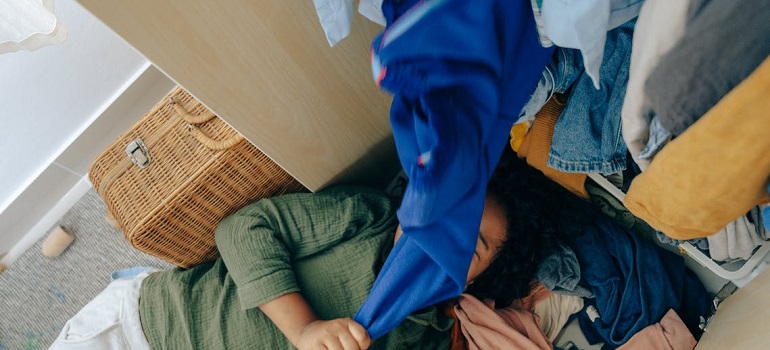 What are the characteristics of some of the best storage Tampa FL has to offer?
Firstly, as we mentioned, you should focus on service providers who offer safe and monitored units. You want your items to be well-looked after. Therefore, clean and tidy storage units are a must. However, depending on what you're storing, it's also a smart idea to mind the size of warehouses and how well-organized they are. If you're looking for the best storage units Tampa FL has to offer, then müv is the only service provider you should consider. We offer all of the above, and so much more! Also, we understand the importance of the work we do and we take care of our client's possessions as if they were our own.
We offer so much more than storage solutions, Tampa residents pay attention!
Apart from our storage services in Tampa FL, you can also count on a variety of moving services to make your life easier. No matter how complicated your relocation may seem, we are here to provide support and top-quality moving services. Count on us for any of the following 
residential movers Tampa
commercial movers Tampa
Of course, you can also rely on our Tampa storage services and get the package deal. We are here to make your life easier! Furthermore, we understand the moves can be rather expensive, so you can count on us for a free online moving estimate today.
We are only here to help!
It's paramount to find order in your life. And once your house is again neat and tidy, without any sign of clutter, you'll be able to see things more clearly. Cluttered spaces can have a negative influence on your everyday life. Therefore, finding out all about the storage Tampa FL residents use on the regular is in your best interest. We at müv are here to help you bring orders into your home. Our company is a reliable one and you can count on us to be professional and conscientious. Contact us today and find out first-hand just how dedicated we are to the work we do!
Few simple steps
Contact our business
Reach out to our Florida movers by phone, email or through our website.
Get your free quote
Give müv the details of your upcoming relocation and receive a no-obligation moving quote and a tailored plan of action.
Enjoy your relocation
Forget about the stress of moving while one of the top moving companies in Florida handles your move.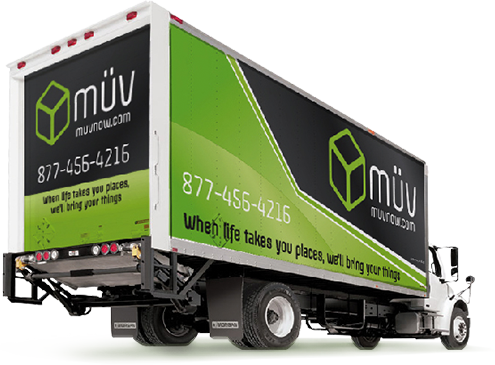 Sales Center Hours of Operation:
Monday - Friday: 9am-6pm
Saturday: 9am-1pm