Minneola Movers
Best Minneola movers are just a phone call away - and so is a stress-free move.
Get Your Moving Quote
"*" indicates required fields
Once you decide to move your home to Minneola, Florida, you will want to conduct your move as smoothly as possible. Unluckily, moving your home or office can bring plenty of challenges you need to face. But if you get help from a reputable moving company like müv, you will not have to worry about moving issues anymore. Our Minneola Movers will take care of all moving tasks since we offer a wide range of moving services. Don't hesitate and contact us today!
Let our Minneola Movers provide you with top-quality moving and storage services
Whether you need to move home or office, you'll want to take advantage of movers who know how to simplify your move. Our Minneola Movers will take the stress out of your move when you need to move your home and office. Here are some of our Minneola moving company services your can count on:
Entrust your possession to our experienced Minneola relocation company and forget about worries
One of the most important things for you when looking for movers is to find reputable and skilled ones. This is because you need to let them take care of your precious possession when moving to the City of Minneola, FL even if you meet them for the first time. And when you decide to get in touch with our Minneola moving companies, you will work with professionals who have long-term experience providing mentioned services. Mineola relocation companies are the ones you can rely on!
You don't need to spend a fortune on moving your home
Although you want to protect your belongings and save time, it still doesn't mean you'll overspend when hiring moving services. Our Minneola moving company will provide you with excellent services at fair rates. For that reason, you should get your free quote, so be free to contact us or fill out a short form on our website!
Our Minneola movers are waiting for your call
Regardless of the size of your move, our Minneola Movers would like to help you conduct it. So contact us and tell us about your needs. Our müv moving company and Minneola relocation company will simplify your way to your new home!
Few simple steps
Contact our business
Reach out to our Florida movers by phone, email or through our website.
Get your free quote
Give müv the details of your upcoming relocation and receive a no-obligation moving quote and a tailored plan of action.
Enjoy your relocation
Forget about the stress of moving while one of the top moving companies in Florida handles your move.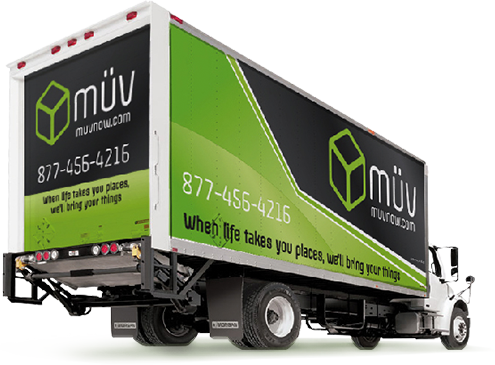 Sales Center Hours of Operation:
Monday - Friday: 9am-6pm
Saturday: 9am-1pm