Ocoee Movers
Choosing our movers in Ocoee FL means securing a hassle-free move.
Get Your Moving Quote
"*" indicates required fields
As a company that has been in the industry for years, we have seen and executed all kinds of moves. Therefore we are positive when we say that we can cover all your moving tasks from A to Z. There are no secrets when it comes to relocations. You need a trained team that has top-of-the-line equipment and knows how to handle the moving pressure. müv has some of the best movers Ocoee FL has to offer that possess the skills that will make your move successful. Moreover, we offer affordable moving services, therefore if you are looking for top-notch services with a fair piecing feel free to contact us and get your free estimate. 
Movers Ocoee FL residents love can provide their clients with a worry-free move for an affordable price
With highly qualified movers in Ocoee, your move will be seamless. We provide moving services that can cover every moving task from the beginning to the end. Once you tell us all about your move we will start working on your moving plan. Creating a unique plan is key to a successful relocation.  A good plan will help you have a straightforward move. Our movers plan everything to the smallest details.  
Finances are a big part of the relocation. Not everyone has the same budget. Therefore, if you want to have superior moving services for an affordable price we are your best choice. On top of having affordable prices, we can work around your budget. Our number one priority is for you- our customers to be satisfied. We are here to find a solution and make this important moment in your life the one to remember. Make sure to contact one of the best moving companies in Ocoee FL and request a free moving quote so that you can have a full price breakdown.  
Moving services you can mix and match
Moving tasks go beyond the moving day. Each client has different needs. Some people will want us to help them with every single moving task, while others will need only certain services. This is why you have a choice of choosing which service you want us to provide you with. Here is what you can get from us:
Local moving services
Storage services
A great thing about our services is that we can adapt them according to your moving needs. By contacting us you will find out more about them. Plus, we will help you choose the best ones for you. We are here to help you every step of the way so feel free to ask us questions.
Your possessions are safe with us!
Finding a safe place for your items has never been easier! We have one of the safest storage facilities in the country. We keep our storage space tidy and clean. Having a clean space for your belongings is important. You want them to stay in great condition. Regardless of how long you want to keep your items in our units, they will be safe and sound. Our staff is available if you have any questions regarding our storage services. They can give you valuable advice on how to optimize your storage space and get the most out of it. We are here to help you and make things easier for you. 
Move your business with one of the best Ocoee Fl movers in town
If you are looking for reliable moving and storage in Orlando for your business, you are at the right place! No one can move your business better than Ocoee FL movers! Special techniques are needed to move and pack business equipment, and our movers possess those skills. Their expertise allows them to pack and transfer everything in record time to your new location. By choosing us to help you with your move you are making sure that your business reopens quickly.
Gentle hands of our movers from Ocoee FL will safely transfer your possessions
You probably have certain items that are dear to you. You want them to be handled with extra care, and make sure that they will arrive in the perfect state at your new address. When you choose to move with us, you can be serene knowing that your items will be safely moved and well protected. Our professional movers in Ocoee FL are trained to move all kinds of items, from the fragile to the bulkiest ones. They know exactly how to carry and place each item in the moving truck in order for your items not to shift during the transportation. Our local movers have a delicate touch and treat your items as if they were their own. We take our job seriously and want to make sure that every little detail is taken care of. Being thorough is important. This is how you ensure safe relocations. You deserve to be treated with care, and your items too.
Ocoee, Florida
Ocoee is located in Orange County. It has around 47, 295 residents. The cost of living is higher than in the rest of the state of Florida by 3% and by 2% higher than the national average. Even though the price of a median single home is around $338,430, which is quite high compared to the other cities of a similar size, the majority of people own their homes. What makes the city of Ocoee attractive is its safety. This is one of the safest places in the country. There are many great schools both public and private, which is perfect for families looking for a suburban place that has highly rated schools.
Give us a call and we will make your move the one to remember
You can have the best time when moving. We are an experienced and BBB-approved moving company.  You can relax when you have us by your side. There is nothing we can't do! With licensed and insured movers Ocoee FL has, you can sleep tight knowing that all your items are in safe hands. Your safety and the safety of your items are the most important to us. This is why we always go the extra mile to ensure that everything goes according to plan. We are available from Monday through Saturday, so pick up your phone and dial our number. The müv team is waiting for you! 
Few simple steps
Contact our business
Reach out to our Florida movers by phone, email or through our website.
Get your free quote
Give müv the details of your upcoming relocation and receive a no-obligation moving quote and a tailored plan of action.
Enjoy your relocation
Forget about the stress of moving while one of the top moving companies in Florida handles your move.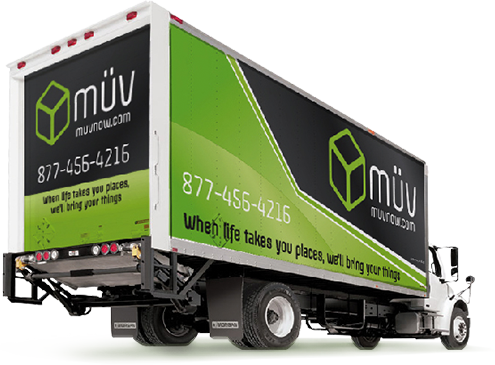 Sales Center Hours of Operation:
Monday - Friday: 9am-6pm
Saturday: 9am-1pm