Osceola County Movers
Leave your move in the capable hands of some of the best Osceola County movers.
Get Your Moving Quote
"*" indicates required fields
Moving can be stressful and exhausting if you do not have the right moving help. Get some of the best Osceola County movers to ease your relocation when you decide to move and you will see that relocations can be pleasurable. At müv, we have a friendly team of moving experts ready to take care of your move from start to finish. Call us today, and get a free moving quote for a smooth relocation experience. Our knowledgeable movers will make sure you remember your move with a smile on your face!
Hire premium Osceola County movers for a harmonious relocation
At müv, we are committed to making moving enjoyable and simple. We believe that everyone deserves a stress-free relocation. Because of that, we work hard to improve the quality of our services every day. Whether you are moving locally or you need an Osceola County moving company to handle your long-distance relocation, ours is the number to call. Moving with us is safe and straightforward, as we have trained professionals who will easily take care of even the most complex moves. We are a premium Orlando moving company that offers:
Affordable and impeccable moving services are possible with müv
Have a seamless relocation with müv, whatever your moving needs are. We will provide fast and efficient service at amicable prices. Get a free quote, and enjoy a move fit for your budget. Beautiful Osceola County is waiting for you, and you will be settling in happily in no time with our Osceola County movers. Hire one of the finest moving companies in the area to handle your move.
Contact us today, and let life in your new home start with an enjoyable relocation experience.
Few simple steps
Contact our business
Reach out to our Florida movers by phone, email or through our website.
Get your free quote
Give müv the details of your upcoming relocation and receive a no-obligation moving quote and a tailored plan of action.
Enjoy your relocation
Forget about the stress of moving while one of the top moving companies in Florida handles your move.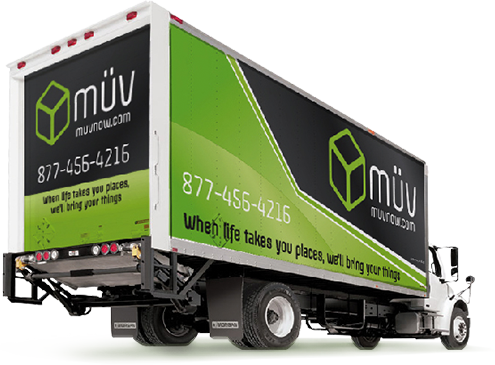 Sales Center Hours of Operation:
Monday - Friday: 9am-6pm
Saturday: 9am-1pm