Sarasota County Movers
Some of the most skilled Sarasota County movers are prepared to take care of every portion of your move.
Get Your Moving Quote
"*" indicates required fields
With Sarasota County movers by your side, nothing is impossible. A team of professional movers is going to be by your side and help you in every possible way. You deserve to have a worry-free moving process and this is precisely what you are going to get should you put your trust in müv. Get in touch with us and you are going to get both quality and time-efficiency. We are eagerly waiting for your call.
We are here to help you complete moving-related tasks
Even though you will not be crossing a great distance, you still need to be sure that your belongings will remain in perfect condition. In order for this to happen, feel free to rely on us. Our premium-quality services are at your disposal:
Additionally, if you are relocating to the City of Sarasota, there will be no need to think about the traffic. Since our movers are professionals, they are going to find the best route and avoid traffic jams. As you can see, we are here to make all of your wishes come true.
Get in touch with movers from Sarasota County today
In order for you to enjoy your moving process and remember it as joyous, rely on müv. Our Sarasota County movers got you completely covered, and there will be nothing to worry about. With us by your side, your belongings are going to remain safe and you will know that there is no delay. Let us make things easier for you. Get in touch with us today and we are going to start making a moving plan for you. Naturally, this is going to be done according to your instructions.
Few simple steps
Contact our business
Reach out to our Florida movers by phone, email or through our website.
Get your free quote
Give müv the details of your upcoming relocation and receive a no-obligation moving quote and a tailored plan of action.
Enjoy your relocation
Forget about the stress of moving while one of the top moving companies in Florida handles your move.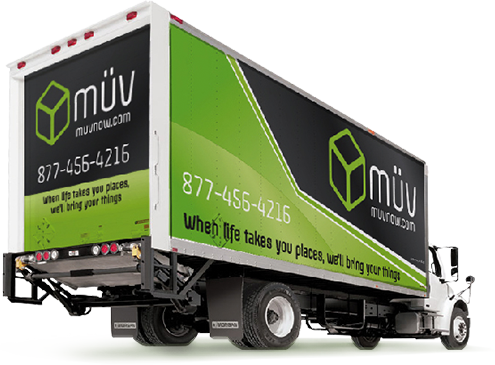 Sales Center Hours of Operation:
Monday - Friday: 9am-6pm
Saturday: 9am-1pm