Lakewood Ranch Movers
Hiring some of the best Lakewood Ranch movers is a reliable way to achieve a stress-free relocation.
Get Your Moving Quote
"*" indicates required fields
If you're looking for a stress-free move that isn't boring and tiring, well you've found it at Lakewood Ranch Movers. We at müv have are on a mission to do the unthinkable, and make moving easy, fun, and fast. We're not kidding, with our team of highly skilled, well-trained, specialized movers you won't even feel a thing. We'll move you in no time, with no worries. Just give us a call and you'll see it yourself. Our lovely staff awaits your call.
You've tried the rest now try the best Lakewood Ranch Movers
What makes our company stands out is not only the level of professionalism and politeness but also the way we interact with our clients. Furthermore, our sole purpose is not only to move them but also to make it fun for them. Nowadays people are tight with time and their schedules are hectic, so we can fit in with you anytime. On the other hand, the community of Lakewood Ranch covers a wide area and we know every corner of it; not only that but we know the whole Manatee and Sarasota counties too. Now call us today and hire the best movers out there and you won't regret it. We provide our clines with only premium services at a fraction of the cost, and they include:
Ready, set move
So get in touch with us and let's make moving plans together. In addition, you'll be able to keep your mind at ease and have more time for yourself if you hire us. We have devoted moving experts who will see to it that everything goes properly when you move. Your move will be so smooth that you'll think that you're being teleported with Lakewood Ranch Movers.
Few simple steps
Contact our business
Reach out to our Florida movers by phone, email or through our website.
Get your free quote
Give müv the details of your upcoming relocation and receive a no-obligation moving quote and a tailored plan of action.
Enjoy your relocation
Forget about the stress of moving while one of the top moving companies in Florida handles your move.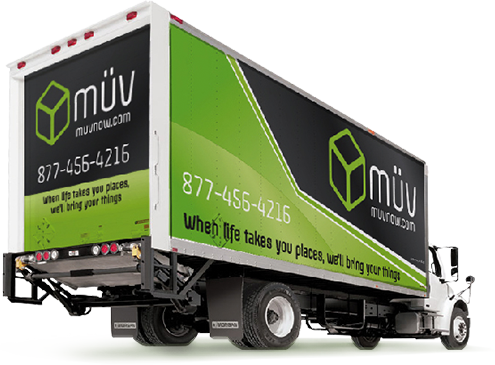 Sales Center Hours of Operation:
Monday - Friday: 9am-6pm
Saturday: 9am-1pm