Sarasota Movers
You have reliable Sarasota movers at your disposal, ready to make every move feel like a breeze.
Get Your Moving Quote
"*" indicates required fields
Welcome to Sarasota Movers, where moving is a fun activity. If you want a team of highly specialized professional movers, then you're at the right place. We at müv don't like to complicate things, we prefer the simple and fast method. There is no stopping with us only moving in the right direction, full speed ahead. So give us a call today so we can move you to tomorrow.
Benefits of using Sarasota Movers services
Our company policy is to value our customers above all, as the saying goes "the customer is always right". To achieve this goal, we must provide premium services at a reasonable cost.  It took us a long time and we came a long way to make a team that we hate today. Furthermore, our team is dedicated, detailed, organized, well trained, well paid, and most importantly goal drive. You won't have to think about traffic jams or knowledge of streets if you're moving to the City of Sarasota. So if you don't want your thing to tumble around in some dusty old van, think about hiring us. Now here is a list of the services that our company provides
Contact Sarasota Movers today and move with us tomorrow
If you thought that you couldn't afford a stress-free move at a reasonable price you were wrong. In addition, if you're moving your company we have s special commercial moving package for you. Now with Sarasota movers, everything is possible and no move is too challenging for us. Contact us, and you'll receive services that are both high-quality and fast. We're looking forward to your call.
Few simple steps
Contact our business
Reach out to our Florida movers by phone, email or through our website.
Get your free quote
Give müv the details of your upcoming relocation and receive a no-obligation moving quote and a tailored plan of action.
Enjoy your relocation
Forget about the stress of moving while one of the top moving companies in Florida handles your move.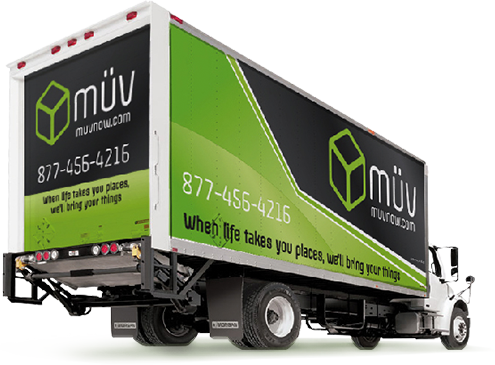 Sales Center Hours of Operation:
Monday - Friday: 9am-6pm
Saturday: 9am-1pm