Seminole County Movers
Let Seminole County movers organize a perfect relocation for you.
Get Your Moving Quote
"*" indicates required fields
When you are planning your move, hire some of the best Seminole County movers. If you are not sure how to find experienced and reliable movers, contact us as soon as you can. We at müv will be ready to answer all of your questions and help you have a relocation without any flaws. With our company, you will avoid having problems when it comes to finding the right movers. We can guarantee that you will have a peaceful and memorable relocation!
You can trust Seminole County Movers
Our experience and satisfied customers show that we are a company you can trust. The moving services that we have are some of the best that movers in Seminole County have to offer. You don't have to question yourself whether you have chosen the right moving company and whether you will come across fraudulent movers. With us, you will always play it safe.
You will find all the necessary moving services with our company
A wide range of services is what can distinguish one moving company from all the others on the market. Our Seminole County moving company is recognizable because we can offer you everything you need for your relocation. Just tell us what your wishes are, and we will be there to grant them. The combination of the services is always recommendable if you want a perfect relocation. We offer:
Let movers in Seminole County help you relocate with your family
Seminole County is recognized as one of the areas with the lowest crime rate. So, if you plan to move with your family, we are ready to help you. Additionally, schools are frequently listed among Florida's top ten school districts. Choose the beautiful Seminole County as your future permanent home and movers in Seminole County as someone who will make it easy for you.
Don't wait for too long to get in touch with us
If you are sure you want to live in Seminole County, contact us as soon as you can. We at müv will be happy to know that our Seminole County movers have made the relocation one of the best experiences for you.
Few simple steps
Contact our business
Reach out to our Florida movers by phone, email or through our website.
Get your free quote
Give müv the details of your upcoming relocation and receive a no-obligation moving quote and a tailored plan of action.
Enjoy your relocation
Forget about the stress of moving while one of the top moving companies in Florida handles your move.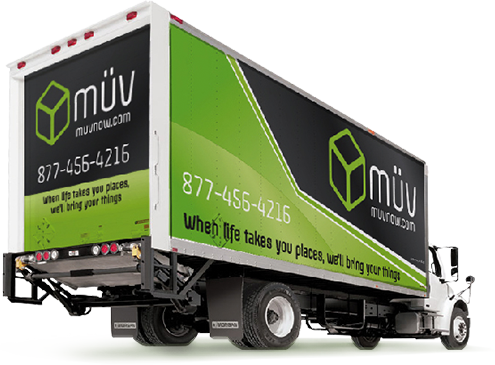 Sales Center Hours of Operation:
Monday - Friday: 9am-6pm
Saturday: 9am-1pm