Altamonte Springs Movers
Altamonte Springs movers will prepare a relocation exactly the way you want it.
Get Your Moving Quote
"*" indicates required fields
Finding a perfect relocation company can be a problem for many people when they decide to move and organize a relocation. We at müv understand that, and for that reason, we make sure that your relocation becomes something you will remember your whole life as something pleasant. If you contact Altamonte Springs movers today, you can rest assured that everything will go the way you have planned it from the moment you decided to move. Put your trust in us and we can help you.
Why are Altamonte Springs movers one of the most reliable on the market?
What makes us different from other moving companies and movers is the fact that we truly listen to our customers and put all of our efforts into making every little detail of your relocation plan a reality. Our moving services are some of the best thanks to our professional and trustworthy movers who are there for you whenever you decide to contact us. Look no further and get ready for your relocation after contacting us.
We have all the services you need
People tend to choose a moving company that offers a range of different services at reasonable prices. That is another reason to put your trust into Altamonte Springs movers, because we have professionals in each area, not just in transferring your belongings. You can choose between:
Altamonte Springs is a place for everyone
This is a popular destination for young adults because of its inexpensive ranch-style houses, fantastic eating and nightlife options, and outdoor leisure. People also love the town of Altamonte Springs because it is less than half an hour away from Orlando. Satisfied customers who have moved there thanks to movers in Altamonte Springs, can confirm that.
Contact us whenever you want
Don't hesitate to get in touch with us, get your free estimate, and hire Altamonte Springs movers. We at müv know how important it is to have a stress-free relocation, and we will make it happen.
Few simple steps
Contact our business
Reach out to our Florida movers by phone, email or through our website.
Get your free quote
Give müv the details of your upcoming relocation and receive a no-obligation moving quote and a tailored plan of action.
Enjoy your relocation
Forget about the stress of moving while one of the top moving companies in Florida handles your move.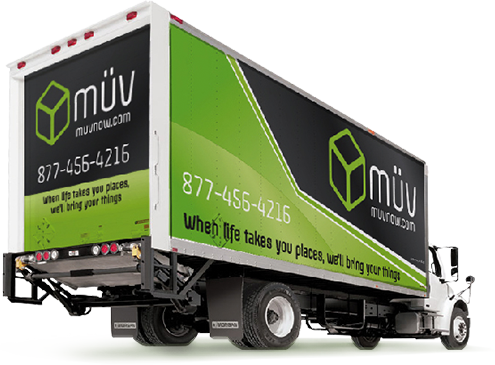 Sales Center Hours of Operation:
Monday - Friday: 9am-6pm
Saturday: 9am-1pm