Best Tampa neighborhoods for young professionals
Get Your Moving Quote
"*" indicates required fields
Are you a young professional looking for the perfect neighborhood to call home in Tampa, Florida? Look no further! Whether you're seeking an urban vibe, waterfront views, or a laid-back atmosphere, Tampa has it all. Florida moving experts rounded up the best neighborhoods for young professionals in Tampa based on factors like affordability, walkability, and nightlife. So sit back and get ready to discover your best Tampa neighborhoods for young professionals.
Tampa
Tampa is a great city for young professionals to move to packing service in Tampa. It's affordable, has a great job market, and is full of things to do. But what are the best Tampa neighborhoods for young professionals? Here are our top 3 picks:
Downtown Tampa – Downtown Tampa is the perfect place for young professionals who want to be in the heart of the action. There are plenty of bars and restaurants to choose from, as well as a lively nightlife scene. Plus, you're close to all the major employers in the city.
Hyde Park – Hyde Park is one of the most popular neighborhoods in Tampa for young professionals. It's an upscale area with plenty of shopping and dining options. Plus, it's just a short drive or bike ride from downtown.
Westshore – Westshore is another great option for young professionals looking for an affordable place to live. It's close to both the airport and downtown Tampa, making it a convenient location for commuters. There are also plenty of shops and restaurants in the area.
St. Petersburg
If you're a young professional looking for the best place to live in Tampa, you can't go wrong with St. Petersburg. This vibrant community is home to some of the city's best restaurants, bars, and shops, and it's just a short drive from downtown Tampa. You can count on moving companies in Tampa for help!
Some of the top things to do in St. Petersburg, Tampa include:
Visit the Dali Museum: This world-renowned museum is a must-see for art lovers of all ages.
Take a stroll through Downtown St. Petersburg: With its charming shops and restaurants, Downtown St. Petersburg is the perfect place to spend an afternoon exploring.
Go on a dolphin-watching tour: See these amazing creatures up close on a dolphin-watching tour in the Tampa Bay area.
Experience the Florida Aquarium: Home to over 20,000 aquatic animals, the Florida Aquarium is a must-visit for any animal lover.
Catch a game at Tropicana Field: Root for the home team at a Tampa Bay Rays baseball game at Tropicana Field.
Westchase
If you're a young professional looking for a great neighborhood in Tampa, Westchase is a great option. This neighborhood has everything you could want, from great restaurants and bars to shopping and entertainment. There's also plenty of green space, so you can enjoy the outdoors. And it's convenient to downtown Tampa, so you can easily get to work. The suburb of Westchase is located in Hillsborough County and has a population of 24,185 people. Westchase is one of the best places to live in Florida. It is a dense suburban area where most residents own their homes. Several bars, restaurants, coffee shops, and parks are located in Westchase.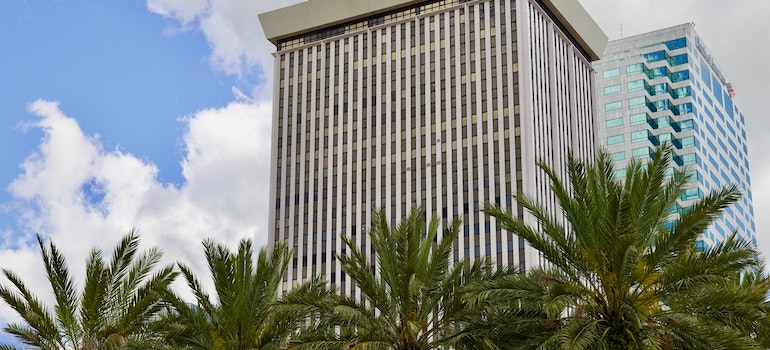 Each neighborhood has its own hub of activity which comes together at the two Swim & Tennis Centers, two playgrounds, sports fields, and picnic pavilions, as well as the Westchase Town Centers. With its convenient location on the Veteran's Expressway, Linebaugh Avenue, and Racetrack Road, Westchase is also close to three major malls: Westfield Citrus Park, International Plaza, and Westfield Westshore Plaza.
Carrollwood
If you're a young professional looking for the best Tampa neighborhoods to call home, look no further than Carrollwood. Office movers in Tampa can help you move your business there. Furthermore, there's lot's you can do in your free time here. This neighborhood has it all – from great schools and medical facilities to an abundance of dining and shopping options, not to mention plenty of things to do in your free time. And if you're looking for a place to raise a family, Carrollwood is definitely the place to be.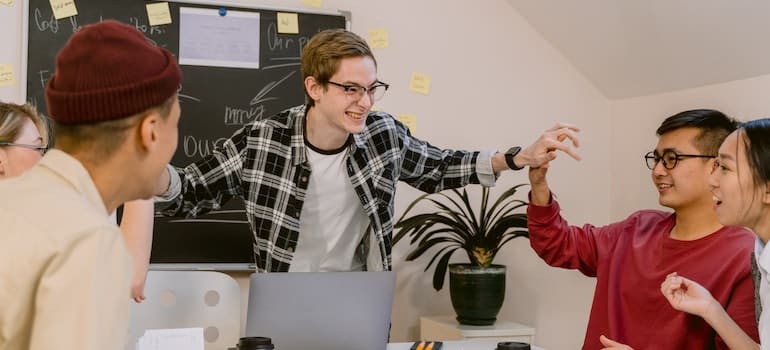 With its top-rated schools and family-friendly atmosphere, this neighborhood is perfect for those who want the best of both worlds. The Pirate Dance has been a popular event in Original Carrollwood since 1963. Residents dressed up in costumes, and a Duke and a Duchess were crowned. Carrollwood is a neighborhood in Tampa, Florida. It is located north of downtown Tampa and east of the University of South Florida. The neighborhood is home to approximately 28,000 people. The area was originally settled by pioneers in the early 1800s. The community was named after Charles Carroll, who was one of the signers of the Declaration of Independence.
New Tampa
The New Tampa area is especially popular with this demographic, thanks to its array of amenities and proximity to downtown. New Tampa is home to many young professionals who appreciate its close-knit community feel and abundance of outdoor recreation opportunities. Also, there are plenty of shopping and dining options, as well as parks and recreation facilities. The community is also close to Tampa International Airport and the University of South Florida. The area boasts top-rated schools, parks, and golf courses, as well as a variety of shopping and dining options. Plus, it's just a short drive from all the excitement of downtown Tampa. If you're looking for a neighborhood that has it all, give residential movers Tampa a call, because New Tampa should be at the top of your list!
Explore the best Tampa neighborhoods for young professionals
Tampa has a lot of great neighborhoods for young professionals to consider living in. Whether you're looking for an affordable apartment with easy access to the city center or you want something luxurious and upscale, there's sure to be something that fits the bill. We hope our list of the best Tampa neighborhoods for young professionals is helping you decide on where your next home should be!
Few simple steps
Contact our business
Reach out to our Florida movers by phone, email or through our website.
Get your free quote
Give müv the details of your upcoming relocation and receive a no-obligation moving quote and a tailored plan of action.
Enjoy your relocation
Forget about the stress of moving while one of the top moving companies in Florida handles your move.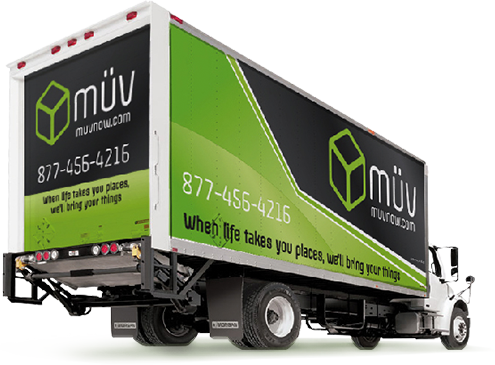 Sales Center Hours of Operation:
Monday - Friday: 9am-6pm
Saturday: 9am-1pm