Cape Canaveral Movers
Trusted Cape Canaveral movers will get you to your new destination - quickly and hassle-free.
Get Your Moving Quote
"*" indicates required fields
Some of the best Cape Canaveral movers are ready to make your upcoming move a thing to remember. At müv, we don't care whether you are moving your home or an office. We offer a broad spectrum of solutions for all types of moves.  So if you are worried about damaged items, hidden fees that some moving companies can surprise you with, late deliveries, or last-minute cancelations, give us a call. We will make sure that you enjoy your upcoming move and create some good memories along the way.
Move with one of the best Cape Canaveral moving companies and ensure a carefree process
If you are looking for reliable Cape Canaveral moving companies, you are at the right place. We are known as one of the most highly rated Space Coast movers with a large number of long-term customers. If you want to join the club and form a long-term relationship with a reliable Cape Canaveral moving company, give us a call and hire us for your next move.
Our Cape Canaveral movers offer a variety of moving and storage solutions
We understand how moving can be complex and challenging. That is why we have designed a wide range of moving and storage services to ensure everyone who lives or works in the city of Cape Canaveral can enjoy a stress-free move. Here are some of the services our Cape Canaveral moving company provides:
We offer our services at reasonable costs
Our moving company understands that moving can be a big burden on your budget, which is why we offer our services at affordable costs. Of course, lower costs does affect the quality of our services. And you can be sure that you will get the most satisfactory service even though you are not paying a high price. To check what we have to offer, get our free moving quote or give us a call.
Call us now – we are ready and waiting for your call!
Our Cape Canaveral movers want to ensure you enjoy your upcoming move. So contact us and get our free quote now. müv will make sure that you get to your new place smoothly and enjoyably!
Few simple steps
Contact our business
Reach out to our Florida movers by phone, email or through our website.
Get your free quote
Give müv the details of your upcoming relocation and receive a no-obligation moving quote and a tailored plan of action.
Enjoy your relocation
Forget about the stress of moving while one of the top moving companies in Florida handles your move.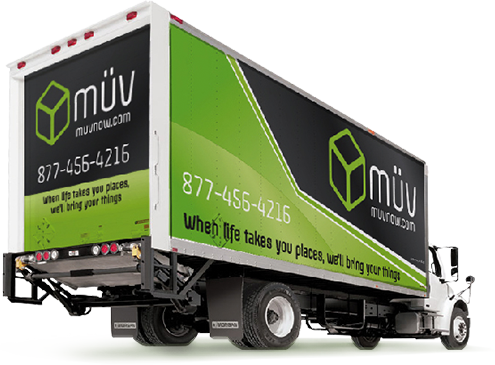 Space Coast
4045 Dow Rd Ste 105 Melbourne, FL 32934
+13213731231
Sales Center Hours of Operation:
Monday - Friday: 9am-6pm
Saturday: 9am-1pm