Cocoa Beach Movers
Some of the most skilled movers Cocoa Beach FL has to offer are here to take care of every part of your move.
Get Your Moving Quote
"*" indicates required fields
Some people move often while others move only one time in their life. No matter in which category you fall in you want to make sure that your moving experience is positive. One way to ensure a safe relocation that you will remember for years is by getting help from movers Cocoa Beach FL trusts the most. Having movers that know what there are doing will make your moving process easier. We at müv are here to accommodate all your wishes and make sure that you are satisfied with the services our movers provided you with. You can contact us to get more information and request a free quote for your upcoming move.
A straightforward move with Cocoa Beach FL movers
Moving with us is pretty straightforward. Once you give us your moving details our Cocoa Beach movers FL will start working on your moving plan. Everything will be planned to the slightest detail. We think about everything, so you don't have to worry about anything. Since our moving crew has a lot of experience they are able to predict and avoid any moving issues. They will find a solution to your problems quickly! You will not have to bother with any part of your move. We will deal with everything and make sure you receive the ultimate moving experience.
Seeing the happy faces of our clients at the end of the move is our goal. Our dedication to providing superior moving services is what made us one of the best moving companies Cocoa Beach FL has to offer.
Moving services that can make your move worry-free
Different people require different moving services. For this reason, we offer moving services that you can mix and match in order to have a smooth moving experience. You can expect our movers in Cocoa Beach FL to provide you with the following:
If you are moving for the first time or if you have some questions about any of these services just contact us. We will help you choose services that correspond to your moving needs. Moreover, in order to stay informed at all times, we will assign you a moving coordinator with whom you will be able to communicate during the entire move.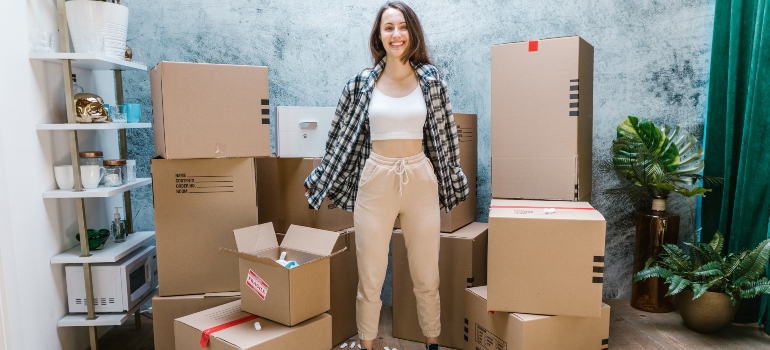 Loyal and hardworking Cocoa Beach FL movers will take care of your relocation
How we present ourselves matters. This is why when we selected our movers from Cocoa Beach FL we wanted to ensure not only they are great movers but also great communicators. We are proud of the choice we have made; our staff is made of loyal, hardworking, and polite people. You can entrust them with all your possession and feel serene knowing that they will handle them with care.
Each end every member of our team is fully trained. With our Cocoa Beach movers FL you will feel safe and taken care of. This is what makes us different from other moving companies in Cocoa Beach FL. As a successful moving company Cocoa Beach FL has to offer, we never ceased to improve and work on our skills. No matter how great we are always on the lookout for new packing and moving techniques. Moreover, we use modern trucks and equipment that helps us to be fast and efficient. Don't waste your time and contact us to book our Space Coast movers for a superior moving experience.
Request a free estimate and book Cocoa Beach FL movers residents speak highly of
One of the benefits of moving with us is the fact that you can get a free moving quote. Our estimates are non-binding, and most importantly they are accurate. We will provide you with a full price breakdown. This way you will know the costs of each of our moving services. If you have a specific budget that you cannot go over, we can adapt our services, and find the best solution for you. We are not going to push to take more services than you need only to get your money. We want our clients to trust us; therefore, we choose to be transparent with our prices. Get in touch with movers in Cocoa Beach FL and present us your needs and wishes and we will make sure that you get the best services for an affordable price.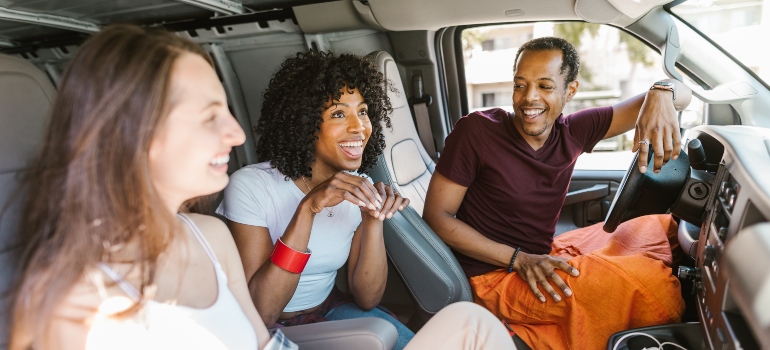 Cocoa Beach FL
Just one hour drive from Orlando you will find the town of Cocoa Beach. This is a famous beach town. Some of the most beautiful beaches are located here and this is one of the top surf spots in Florida. The city has only 11, 619 residents; however, there are many visitors all year round. Moreover, the quality of life is great. The city offers an urban feel. There are many restaurants, bars, coffee shops, and fun stores. Most of the people own their homes here. The median housing price is around $306,000, which is more than the national average. However, paying this price to own a home in this piece of heaven is totally worth it!
Reach out to us and schedule your move with one of the best moving companies in Cocoa Beach
It's easy to have a great move when you have some of the best movers Cocoa Beach FL has to offer to assist you. With a licensed and insured moving company like müv, you can rest assured that everything will go according to plan. You will have a serene move, without any issues. All you need to do is choose a moving day and we will make sure that you get the best moving team to relocate you. Contact us now and secure your move with one of the finest moving companies from Cocoa Beach FL.
Few simple steps
Contact our business
Reach out to our Florida movers by phone, email or through our website.
Get your free quote
Give müv the details of your upcoming relocation and receive a no-obligation moving quote and a tailored plan of action.
Enjoy your relocation
Forget about the stress of moving while one of the top moving companies in Florida handles your move.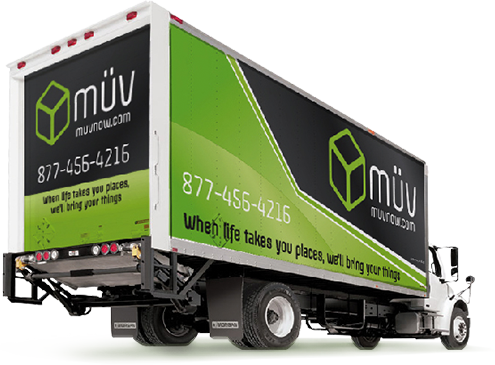 Space Coast
4045 Dow Rd Ste 105 Melbourne, FL 32934
+13213731231
Sales Center Hours of Operation:
Monday - Friday: 9am-6pm
Saturday: 9am-1pm