Palm Bay Movers
Let our movers in Palm Bay FL show you the joy of stress-free moving.
Get Your Moving Quote
"*" indicates required fields
Moving is often too much to handle on your own. Between packing and moving, there's barely any time to properly say goodbye. Even when you have friends to help you, it can quickly turn into a big chore. That's why having professionals to help you is much easier. With müv, you won't have to worry about a single thing. Our movers Palm Bay FL will come equipped with both the experience and tools necessary to make your upcoming relocation simple. That way, you'll have all the time in the world to say goodbye to friends and neighbors, prepare your new space, or simply enjoy. So get in touch with us today and experience how one of the best moving companies Palm Bay has to offer handles your relocation.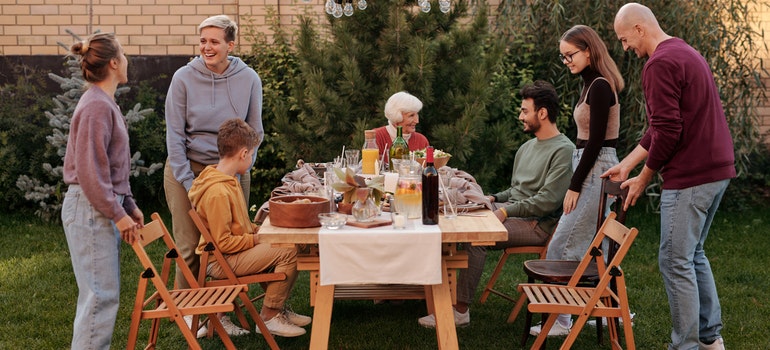 We have some of the best movers Palm Bay FL has ever seen
Moving with müv is a unique experience. And no, it's not because we have a teleportation machine. But once our Palm Bay movers arrive, you'll think we do. It's a unique experience because we have some of the best moving crews in Palm Bay. They work like a well-oiled machine. You'll think that they read each other's minds, and they'll be there to do the same for you. To help you in every way they can. A large piece of furniture can't fit through the door? No problem. Our Space Coast movers will have you covered as they come equipped with all the basic tools. They are probably even capable of disassembling and reassembling rockets if only given a chance.
Want something delivered quickly to your new location? All your belongings will be there before you know it. So, the only challenge you'll have is to stop watching them handle even the biggest items with ease, and get yourself to your new location. Because our movers will be there before you even have time to say "wow".
Booking one of the best moving companies Palm Bay is simple and straightforward
We work fast. There's no time to waste when relocations are in question. Naturally, when you are ready to move, you want your belongings to arrive as soon as possible. So why waste time? That's our logic exactly. When getting in touch with us, you won't have to jump through hoops to get to the finish line. We've made our booking system simple and straightforward. All we need are some basic details so we'll know what to expect. In return, we'll provide you with a free, accurate, and obligation-free moving estimate so you'll know what to expect. You can be on your way to your new home or office in no time. Need us to arrive quickly? No problem, just say so! So all it takes to get some of the best movers that Palm Bay FL has ever seen is:
Get in touch with us by filling out our free moving estimate form
We'll start planning your move as soon as you give us the go-ahead
You'll have the easiest relocation ever as our movers Palm Bay FL will handle everything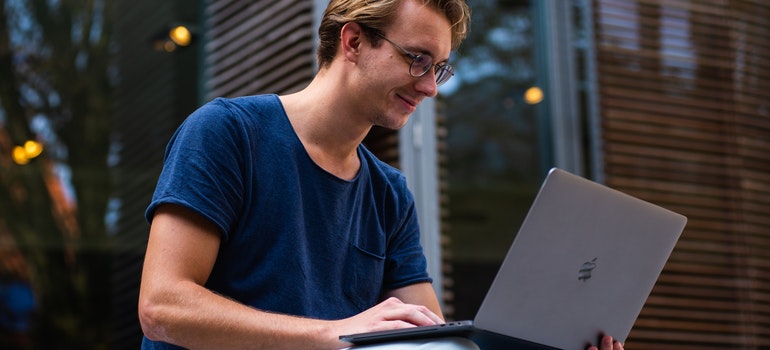 There are countless reasons why choosing müv is the best decision you can make for your upcoming relocation
With müv, you won't have to worry about any aspect of your relocation. You can completely focus on enjoying it, saying your goodbyes, and getting your new location ready. It doesn't matter if you are moving your home or your office. We are more than capable of handling even the toughest relocation projects. We come equipped with more than highly skillful and experienced movers. Our movers use state-of-the-art tools that ensure the safety of both your items and your space.
We have helped countless families and businesses move, and our reviews are the best testament to our effectiveness. We plan to keep it that way. So you can always expect honest, straightforward, and efficient service from us.
Move safely and worry-free with all the information you need
We've thought a lot about what is it that people dislike about moving. Aside from regular answers like packing, one stood out. No one likes being in the dark about their items and the costs involved. That's why, when moving with us, you will have all the information you need. You get a free moving quote for your relocation. So you don't have to worry about the price. While the estimates are never 100% accurate, we aim to provide you with a figure that is as close as possible. Likewise, you'll get all the info you need while your cargo is in transit.
Our moving services cover everything you might need for your relocation
Moving with us is not like moving at all. It's more like going to your favorite restaurant, ordering your favorite meal, and enjoying it. We'll take care of the entire relocation for you. All you have to do is tell us what you need, when and how fast. We have a wide range of services on our menu and are able to perform even the toughest relocation assignments. Some of our specials are:
So it doesn't matter what type of relocation you need, you can count on us to be there to assist you. All it takes is a single call and you'll have some of the best Palm Bay movers at your door handling your relocation.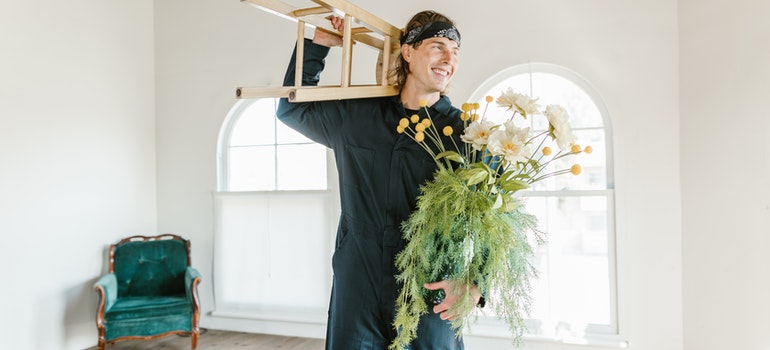 Moving is easy when you have some of the best movers Palm Bay FL has to offer
Moving with us means that you won't have to stress over a single thing. Our movers Palm Bay FL will ensure that both your home and your items remain scratch-free after the relocation. You can relax, spend time with your loved ones, and truly enjoy this relocation. So don't wait, contact us today and schedule your upcoming relocation.
Few simple steps
Contact our business
Reach out to our Florida movers by phone, email or through our website.
Get your free quote
Give müv the details of your upcoming relocation and receive a no-obligation moving quote and a tailored plan of action.
Enjoy your relocation
Forget about the stress of moving while one of the top moving companies in Florida handles your move.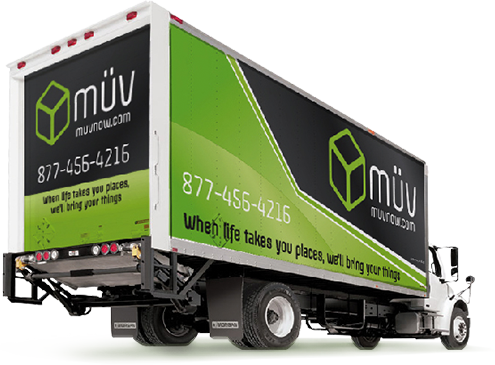 Space Coast
4045 Dow Rd Ste 105 Melbourne, FL 32934
+13213731231
Sales Center Hours of Operation:
Monday - Friday: 9am-6pm
Saturday: 9am-1pm