How to Get Your Security Deposit Back From Your Landlord
Get Your Moving Quote
"*" indicates required fields
Moving is already a challenging endeavor, but it becomes even more difficult when you add all the tasks you need to finish before transferring to your new home. One of the things you need to take care of is something that many people dread – you need to get your security deposit back from your landlord. As everyone who has ever leased a home knows, the security deposit is a substantial sum of money that will surely assist in covering future bills. For example, you can put it towards hiring our moving specialists at müv that will ease your relocation. But, how do you go about getting your security deposit refunded as quickly as possible?
Quick tips to get your security deposit back from your landlord
Steps we recommend include:
Take photos of your old home prior to returning your keys to prove things like cleanliness, carpet conditions, etc. 
Remove any marks or dents in the carpet. Consider steam cleaning the carpets to remove any soil, pet hair, etc. If your carpets have dents from furniture, place ice cubes on the dents to magically re fluff with a spoon to remove the dents. 
Spackle or fill nail holes in the walls from hanging art and other items. If you do not have spackle available, use white Ivory soap, toothpaste, and other items to fill nail holes in your walls.
If you have scuff marks on hardwood floors, cut a hole in a tennis ball, stick the ball on the end of a broom, and rub the scuff mark until it disappears.
Hopefully these will help you move out and prepare for your relocation without any hiccups. If you follow the tips above, there is a high chance you will get your security deposit back from your landlord even sooner than you've thought! Then, you can contact us to get your free quote and start planning your move. 
Few simple steps
Contact our business
Reach out to our Florida movers by phone, email or through our website.
Get your free quote
Give müv the details of your upcoming relocation and receive a no-obligation moving quote and a tailored plan of action.
Enjoy your relocation
Forget about the stress of moving while one of the top moving companies in Florida handles your move.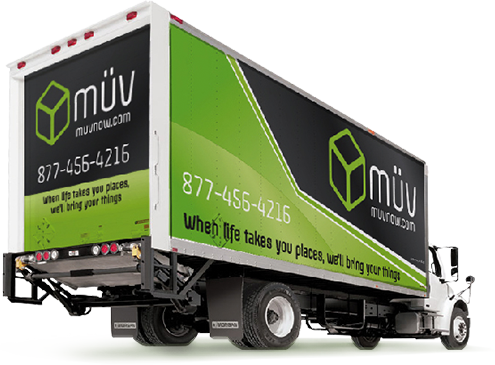 Sales Center Hours of Operation:
Monday - Friday: 9am-6pm
Saturday: 9am-1pm