The best outdoor activities in Orlando: Hiking, biking, and more
Get Your Moving Quote
"*" indicates required fields
One of the reasons many northerners flock to Orlando is its sunny climate. Orlando residents can enjoy outdoor activities year-round. It is a very attractive destination for outdoor activities because of its sunny weather and many parks and natural attractions. In addition to the many theme parks, this city has many natural beauties to discover. If you enjoy hiking, paddleboarding, fishing, or biking, Orlando welcomes you with open arms. The hidden beauties of the city will be revealed to you, and you can escape and enjoy the best outdoor activities in Orlando.
Explore the city on two wheels
Orlando offers a variety of urban bike paths that allow visitors to explore the city on two wheels. Below are some popular urban bike paths in Orlando:
West Orange Trail: The trail stretches from Winter Garden to Apopka and offers a scenic walk through wooded areas and along small towns.
Orlando Urban Trail: This 3-mile trail connects Orlando's cultural neighborhoods, including downtown, Ivanhoe Village, and the Mills 50 district.
Cady Way Trail: The trail runs 6.5 miles from Winter Park to Orlando and features a paved route through parks and residential areas.
Little Econ Greenway: This 8-mile trail follows the Little Econ River through forests and parks and connects to the larger Cross Seminole Trail.
Seminole Wekiva Trail: A 14-mile trail connects Seminole County parks and neighborhoods, passing through forests and wetlands.
Lake Baldwin Trail: This 2.5-mile trail circles Lake Baldwin in Orlando's Baldwin Park neighborhood, offering a scenic walk past stores and restaurants.
Orlando's urban bike paths offer the opportunity to explore the city on two wheels. Also, provide options for leisurely rides and longer, more challenging routes. Moving to Orlando doesn't have to be a headache if you have the proper support. Movers in Orlando FL will carry out your move efficiently from start to finish with appropriate moving and storage services.
Kelly Park in Apopka/Winter Garden
Kelly Park is a unique and beautiful outdoor recreational area located in Apopka/Winter Garden. It offers a refreshing break from the Florida heat and a chance to experience the natural beauty of the state. Once in the park, you will feel the much-needed coolness after the exhausting subtropical climate. Kelly Park is home to a natural spring called Rock Springs. It is a popular spot for swimming, tubing, and snorkeling. The water temperature is a constant 68 degrees Fahrenheit throughout the year. In some places, the water is stunning crystal blue.
Activities in the field
In addition to the springs, Kelly Park offers picnic areas, playgrounds, hiking trails, volleyball courts, and a food stand. You can also go hiking and camping. Finally, the main activity at Kelly Park is a leisurely, meandering float trip.
Visitors can enjoy a variety of activities at Kelly Park and wildlife viewing. The park is also a popular location for photography and nature viewing.
When moving your belongings, choose moving services that will transport your belongings safely. Central Florida movers approach every move with great care and professionalism, keeping the best interest of your belongings as their top priority.
Wekiwa Springs State Park
This state park is known for its crystal clear natural springs, beautiful scenery, and abundant wildlife. You can also enjoy water sports like swimming, diving, and kayaking. The water is at a constant 72 degrees Fahrenheit throughout the year. In addition to the spring, there are hiking and biking trails, picnic areas, a playground, and a concession stand. There is also a campground with RV and tent sites.
Remember that you are in the middle of nature and can see black bears, deer, and many species of birds.
If you want to go kayaking or canoeing, you can rent one. If you have a pet, you can also walk it on a leash in the park. Apopka offers a refreshing break from the Florida heat and a chance to experience the state's natural beauty. Find the appropriate units for your needs at storage Orlando Fl offers. Your belongings will be stored safely and securely and you can dedicate your free time to the fun outdoor activities in Orlando.
Orlando Watersports Complex
You and your family are in the mood for adventure. The Orlando Watersports Complex offers some of the best outdoor activities in Orlando for all ages. It's the ultimate watersports facility, where you can enjoy activities like wakeboarding, wakeskating, kneeboarding, and water skiing. If you are touring with children, visit the LEGO-inspired float, which includes slides and obstacles, or visit the OWC Aquapark. The minimum age for the water park is six years old.
Wakeboard
The OWC has two full-size cable systems and a beginner cable system that provides a controlled environment for people taking their first steps on the trails. The cables are designed to pull riders around the lake without requiring a boat. The OWC is a popular destination for professional and amateur wakeboarders. In addition to water activities, the OWC also has a pro shop, snack bar, and beach where visitors can relax and enjoy the Florida sunshine.
Florida Everglades
It is a vast subtropical wetland in South Florida and a unique place in the world. Crocodiles and alligators live there together. It is also one of the largest wetlands in the world, covering more than one and a half million acres. The Everglades is characterized by the presence of a slow, shallow river called the River of Grass, which flows south to the Gulf of Mexico. It is a unique ecosystem and home to a variety of wildlife, including alligators, crocodiles, panthers, snakes, and many species of birds. Hire the professional help of local movers Orlando offers, and enjoy everything Orlando has to offer with no worries.
The best outdoor activities in Orlando for visitors
Inflatable boat tours are a popular way to experience the Everglades. They allow visitors to glide through the water and see wildlife up close. The Anhinga Trail is a trail that offers a chance to see alligators, turtles, and various bird species. Canoeing and kayaking are popular activities allowing visitors to paddle through the mangroves and view the wildlife more peacefully and intimately. By moving to Orlando, you will discover many natural beauties that will give you a special experience of nature and Florida. Each of these areas offers unique experiences and some of the best outdoor activities in Orlando.
Few simple steps
Contact our business
Reach out to our Florida movers by phone, email or through our website.
Get your free quote
Give müv the details of your upcoming relocation and receive a no-obligation moving quote and a tailored plan of action.
Enjoy your relocation
Forget about the stress of moving while one of the top moving companies in Florida handles your move.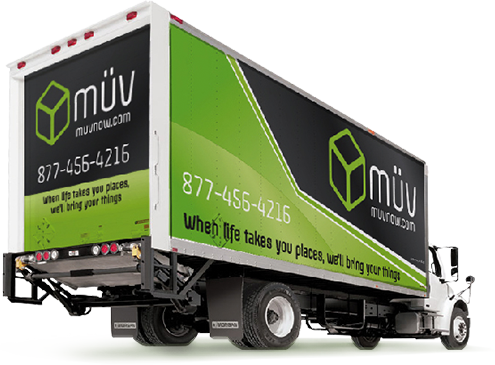 Sales Center Hours of Operation:
Monday - Friday: 9am-6pm
Saturday: 9am-1pm