A guide to beachfront living in Space Coast
Get Your Moving Quote
"*" indicates required fields
Let us introduce to you the only beach in Florida used as a launch pad. Of course, we are talking about the one and only Space Coast. Beachfront living has become quite popular, and we can understand why. Space Coast has over 72 miles of white sandy beaches, and living there seems like a fairytale. That is why our team at müv Florida, decided to make a beachfront living on Space Coast a bit more understandable. Today we will go through everything you need to know about living your beachfront life in Space Coast.
What is important to know about beachfront living in general
When talking about beachfront living, we all imagine a beautiful sunny beach, the smell of the sea, and just peaceful living. However, the second thing that may or may not pop into your mind is the cost not only of hiring movers Cocoa FL, but the whole upkeep as well. If you are looking to purchase beachfront real estate in Space Coast, here are some important things and costs you should have in mind:
Property taxes – the effective tax rate on Florida properties is 0.80%, and the Brevard County rate is 0.87% on average.
Cost of upkeep – salt air and water can cause corrosion, and storms can cause damage to the property. Regular maintenance is costly, but it is necessary to keep your property safe and in good condition.
Insurance – most beachfront properties are required to have flooding insurance which can be costly depending on which flooding zone the property is in
Beachfront living in Space Coast in 2023
Due to climate change, buying a waterfront property has become more of a risk. That means a higher cost of insurance and higher chances of flooding. The market has a wide range of homes, averaging between $50,900 and $6.7 million. Just as you would hire experienced Space Coast movers, you should consider hiring specialized and experienced brokers to help you snag up the best possible Space Coast property.
When going to an open house, visit the property multiple times. That will ensure that you know exactly what to expect at any given time of day. For example, you can determine whether you get enough sun throughout the day and whether you can catch the sunset or sunrise from your home. You can plan out your moving day, so you have all the information you need to give to movers in Cocoa Beach FL. Additionally, you can get a sense of the overall vibe of the area during different times of the day.
Ready for your beachfront Space Coast
With space launches, the largest manatee and sea turtle habitats, and one of the main surfing spots on the East Coast, living on the Space Coast is truly one of a kind. Hopefully, this guide on beachfront living in Space Coast helped you understand just some of the things you should have in mind before you purchase a home. If you decide to make that decision, we are sure it will feel like a dream come true.
Few simple steps
Contact our business
Reach out to our Florida movers by phone, email or through our website.
Get your free quote
Give müv the details of your upcoming relocation and receive a no-obligation moving quote and a tailored plan of action.
Enjoy your relocation
Forget about the stress of moving while one of the top moving companies in Florida handles your move.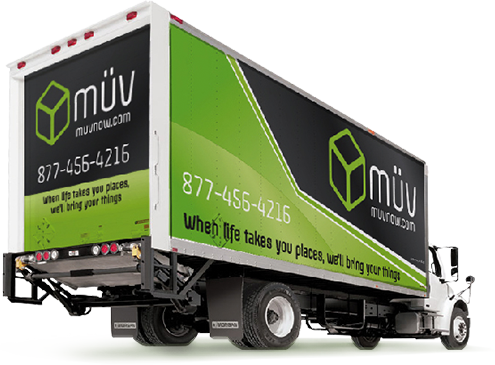 Sales Center Hours of Operation:
Monday - Friday: 9am-6pm
Saturday: 9am-1pm