Why are people moving to Orlando?
Get Your Moving Quote
"*" indicates required fields
If you plan to start a new life in Orlando, then you are in the right place. We will introduce you to Orlando, which is one of the favorite cities when it comes to moving to Florida. We are sure that many questions pass through your minds, such as questions about the cost of living, business opportunities, entertainment, housing, education and etc. But don't think anymore because we will reveal all the information about this city and some of the reasons why are people moving to Orlando. And in addition, your move with moving services in Orlando will be of a wonderful experience for you. And, professional movers will be your right hand! Now, let's focus on Orlando. Well, let's get started!
Welcome to Orlando
We are sure that you have already heard somewhere that Florida is one of the most favorable and favorite states to live in, and that as such it attracts many new residents. That is absolutely true! That is why we will reveal to you that Orlando is one of the most frequent choices of newcomers in Florida, but also of those people who already live in this Sunshine State and who want to look for a new place to live. Then, Welcome to Orlando! Orlando is the third largest city in Florida with a population of about 300,000. Found in central Florida, but unfortunately no beach access. We can immediately classify this as one of the shortcomings of this city. But, in contrast, the closest beach, Cocoa Beach, is only 60 miles away. And this is also one of the most visited beaches on the Atlantic coast.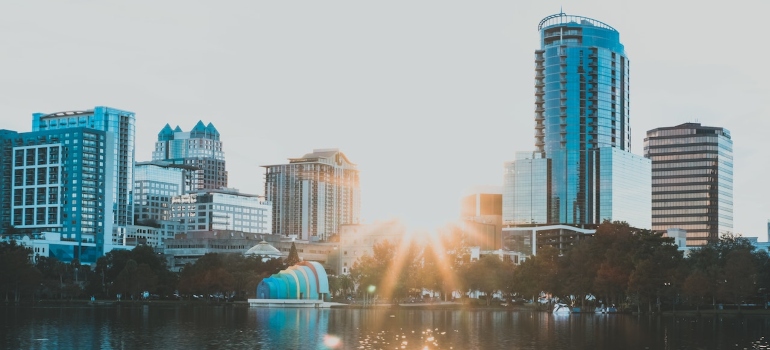 Orlando is located in Orange County and is one of the best cities to live and work in. Also, when it comes to living in Florida, it's very difficult to single out the best city. But this time we can safely say that it's Orlando because it offers you a mix of urban and suburban life and many interesting things that you can do, every day. Central Florida movers revealed to us the fact that Orlando is one of the fast-growing cities as if its population has grown by about 7% since 2020. Also, it's noted that about 1000 new residents move to the Orlando Region every week.
What do people say about living in Orlando?
We believe that the opinion of other people who have already tried life in this city would mean something to you. That's why we selected the pros and cons of living in Orlando based on resident reviews. Look!
Pros:
Diversity of culture and food
Many life benefits
Changeable climate, rainy and sunny days
Beautiful parks, and lots of different plants
Lots of work and opportunities for career advancement
Lots of fun for all ages
Communicative, sociable, and kind people
Easy way to work
Good places to eat
Theater parks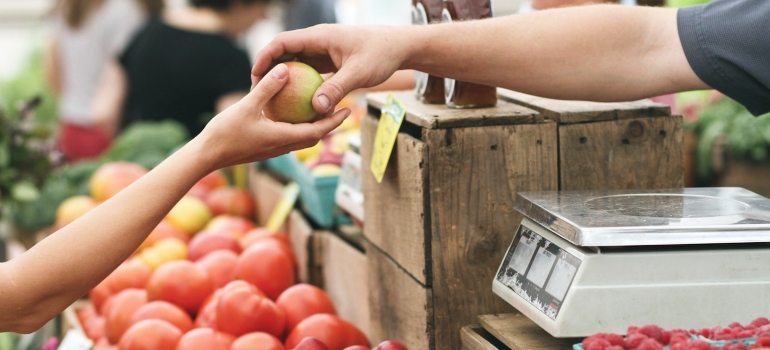 Cons:
Politics
It's crowded
High temperatures in summer
Lots of insects
High population density
As you can see, people have said more positive things about this city. We hope that you now have a clearer picture of this city, as well as that it will help you to be more confident in your decision to move to this city now that you know why are people moving to Orlando.
Why are people moving to Orlando?
Why do you think people move to Orlando? Moving is one of the biggest changes in your life, despite the fact that the average American moves about 11 times in their lifetime. And when you decide to move, it's most important to find out as much as possible about your new place to live. And so, we will introduce you to the most common reasons why people move to Orlando.
We will start with living expenses. Orlando offers you an affordable life, with housing expenses that are 4% lower than the national average, as well as utility prices that are 5% lower. When we talk about real estate, we can say that the housing market is very favorable, and if you contradict the fact that 63% of people in Orlando live in rented apartments/houses. If you decide to do the same, know that storage Orlando FL is at your disposal if you need additional space in your home. Housing prices are around $230,000, while rental prices are around $1,230. In addition, another reason why the elderly population of 55+ chooses this city is the excellent health services. Orlando is home to several world-class hospitals and medical centers, so if you need medical care, you'll get high-quality service. Also, some of the best hospitals in Florida are located here.
Good business opportunities, education, and lots of fun are also some of the reasons why people move to Orlando
Florida is one of the most favorable states when it comes to business. And one of the biggest benefits is low taxes. When we talk about business opportunities in Orlando, we can say that this city offers extraordinary opportunities to its residents, but also to those who live in the neighboring city. One of the main industries is tourism. Consider starting your own small business after moving to Orlando.
What Orlando can also boast of is an outstanding education. And also, Orlando has one of the best STEM education systems. It includes science, technology, engineering, and mathematics. If you want to provide your children with a good education, start packing your bags, because Orlando is your best choice. Also, packing service Orlando is at your disposal, which can be of great help during your move. Think, and choose the best for you and your family.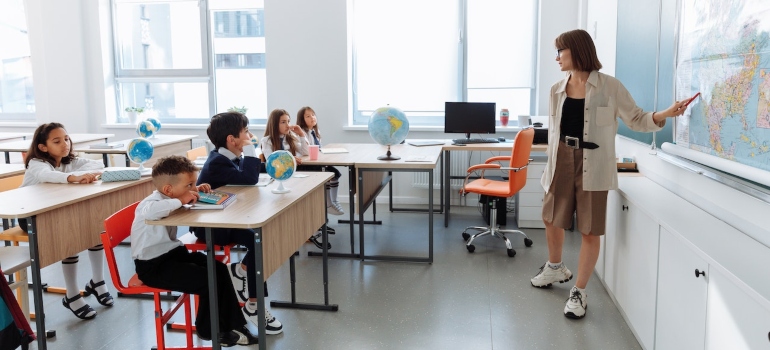 Considering that Florida is a tourist country, then it's quite clear that good fun is guaranteed here. For example, you can spend your free time on some of the beaches near Orlando, in addition to Cocoa Beach, there are also Daytona Beach, Ormond Beach, and many others. Also, here you can visit amusement parks such as Seaworld, Disney World, and Universal Studios. These are places that you and your children will be delighted with. But if you're an art lover, Orlando has something for you too. Some of the must-visit places are the Orlando Museum of Art, the Charles Hosmer Morse Museum of American Art, and the Orlando Fire Museum. So, look at all the reasons why are people moving to Orlando and make a final decision. Good luck!
Few simple steps
Contact our business
Reach out to our Florida movers by phone, email or through our website.
Get your free quote
Give müv the details of your upcoming relocation and receive a no-obligation moving quote and a tailored plan of action.
Enjoy your relocation
Forget about the stress of moving while one of the top moving companies in Florida handles your move.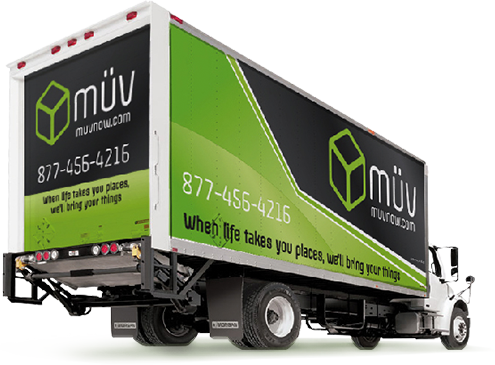 Sales Center Hours of Operation:
Monday - Friday: 9am-6pm
Saturday: 9am-1pm