Living in Melbourne – tips for new residents
Get Your Moving Quote
"*" indicates required fields
Being a newcomer to the city is not always that easy. But once you decide to move for any reason, it is just a phase that you need to cope with. Luckily, Florida is an amazing state where you can adjust easily wherever you go. With so many beautiful places and opportunities, moving across Florida will help you experience different things. In case you are considering moving to the center of Florida's Space Coast, you are in luck to be here with our Space Coast movers today. Our mission is to help newcomers find out everything they need to know about living in Melbourne. If you are among them, just stay with us and follow our tips for newcomers to Melbourne, Florida. With our help, you will get ready for your Melbourne move without any complications. Let's find out what to know about this beautiful city.
Ways to prepare for living in Melbourne
Buying a home or getting a job are the reasons for your move? Well, there'll be many things to prepare for. When you just imagine your entire "life in boxes" transported to a new city, it all seems to your pretty intimidating. Your home is not that old familiar one, but it is an easier part of this transition. As a newcomer, you are not familiar with your new area, neighborhood, and amenities you can count on. Also, you don't know what costs you can expect, what to do on weekends, and who lives in this city. Luckily, our experts from moving companies Melbourne FL can help you find out many important things about living in Melbourne. Even if you have never been to this city, this article will help you prepare for the upcoming chapter in your life.
If you are coming to this city from another part of the state, you can search for information online. But if Melbourne is not that far away from your current city or you planning to rent storage Melbourne FL, go and visit this city. Before you get ready for this journey, you should know this is a mid-size city with about 80 400 residents. The city is known for excellent education, endless recreational opportunities, high-tech aerospace companies, and beautiful nature and beaches. This calm and safe community is home to a huge number of families, but also young professionals and retirees. But that is not all, your new neighbors are nice, helpful, and caring. For many newcomers, this is one of the most significant things about living in Melbourne as a newcomer.
Costs of living in Melbourne
One of the most common reasons for moving to another home is the financial aspect. If you need to cut your costs but still have all amenities around, Melbourne is the place you are searching for. This is one of the most attractive cities in this area because of its reasonable costs of living.
Whether you need to rent or buy a home in this city, you will spend less money in comparing with other cities in the state. The median home value in Melbourne is $238,000 to purchase which is pretty affordable if you are coming from a large city. To rent a home you will need about $1,500 per month. In case you are about to start a family and find a comfortable home, you will not make a mistake if you take the advice from our müv and opt for this city. Whether you decide to rent or buy a home here, you will not regret it.
It is not hard to get hired here
Although this is not one of those large cities where you can find hundreds of companies that offer employment, unemployment rates here are pretty low. The current unemployment rate in Melbourne is lower that the national average. Job growth in this city is positive. There are many fields and industries here to find a perspective opportunity for your career. The city is home to many technology companies and space startups. Also, here you can get hired by defense contractors or aerospace engineers, too. Just like many other cities in the state of Florida, Melbourne is an excellent place for young professionals. For all newcomers, finding a new job is one worry less.
This city has excellent educational institutions and low crime rates
Although we are not talking about a large and famous city in Florida, when it comes to education you will be surprised after you come to Melbourne. This mid-size city is home to some of the top-rated schools in the country. Not sure will this city be a good choice in terms of education for your kids? Just relax, Melbourne has a wide selection of public and private schools, indeed. Therefore, here you'll find everything your kids need when it comes to education. If you are looking for a family-friendly city with great schools, take the advice from our Brevard County movers and choose Melbourne, Florida. Some of the most popular schools in this place are Suntree Elementary School, Quest Elementary School, and Westshore Junior/Senior High School.
Whether you want to raise your children or retire, you will want to know how safe a certain place is. In comparison with the national average, the average crime rate in Melbourne is low. Recent statistics say that 86% of Melbourne residents felt safe walking around during the day and 68% felt safe walking around at night. So, if you have kids or your parents thinking about moving to Melbourne after retirement, be free to pick this city.
Get ready for a lot of fun and enjoyment
When you know this city is located along the Brevard County coastline, you can just assume how amazing your upcoming days will be. This city has stunning nature, it has functional transportation options so you can easily get around. Living in Melbourne is great because of the so many different things to see, do and visit. Once your relocation is done, you can enjoy discovering this unique city!
Few simple steps
Contact our business
Reach out to our Florida movers by phone, email or through our website.
Get your free quote
Give müv the details of your upcoming relocation and receive a no-obligation moving quote and a tailored plan of action.
Enjoy your relocation
Forget about the stress of moving while one of the top moving companies in Florida handles your move.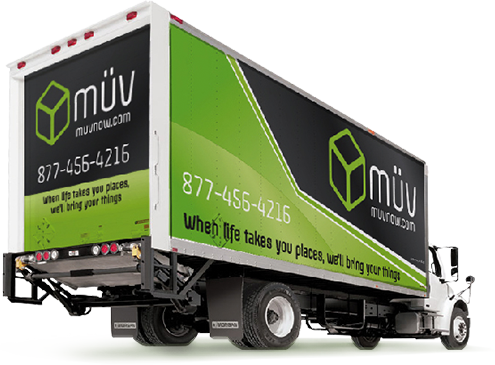 Sales Center Hours of Operation:
Monday - Friday: 9am-6pm
Saturday: 9am-1pm