Best places for a staycation in Orlando
Get Your Moving Quote
"*" indicates required fields
In recent years, staycations have become a popular alternative to traditional vacations, offering the opportunity to unwind, explore, and recharge without venturing too far from home. Orlando, a city best known for its world-class theme parks, also boasts a treasure trove of staycation possibilities for residents and visitors alike. You can find a diverse selection of the best places for a staycation in Orlando. Central Florida movers are excited to share our favorite spots throughout the city.
Discover the charm of a staycation in Orlando's hidden gems
Orlando offers many hidden gems perfect for a staycation. Choosing a staycation over a vacation helps you explore the city in a new light. Dive into local culture and uncover lesser-known attractions for a unique experience. As local movers Orlando residents trust, we've seen firsthand the beauty of these hidden gems.
Indulge in luxury at the Grand Bohemian Hotel
Nestled in downtown Orlando, the Grand Bohemian Hotel offers a luxurious experience. This hotel features unique artwork, elegant decor, and top-notch amenities. Enjoy the rooftop pool, dine at the Boheme restaurant, or visit the art gallery within the hotel. Nearby attractions include the Dr. Phillips Center for the Performing Arts and Lake Eola Park. With its upscale atmosphere and central location, the Grand Bohemian Hotel provides a sophisticated staycation experience. As movers in Orlando FL, we can attest to the hotel's upscale atmosphere and central location.
Headline: embrace nature at the Wekiwa Springs State Park
Wekiwa Springs State Park offers a refreshing retreat from the city. With crystal-clear springs and lush surroundings, it's ideal for nature lovers. Swim, kayak, or canoe in the cool waters, and hike through the park's serene trails. Stay overnight at one of the park's campgrounds or nearby lodgings to fully immerse yourself in nature.The rejuvenating effects of spending time in natural settings like Wekiwa Springs State Park are also noteworthy. Hire storage Orlando FL services, and enjoy a cozy, family-friendly environment for your staycation.
Unwind in style at the Alfond Inn
The Alfond Inn, located in charming Winter Park, is a boutique hotel with a fascinating history. Owned by Rollins College, this elegant inn showcases contemporary art from the Alfond Collection. Enjoy luxurious rooms, a rooftop pool, and mouth-watering cuisine at the on-site restaurant, Hamilton's Kitchen. Explore nearby Park Avenue, the Morse Museum, and Rollins College. Winter Park offers a quaint atmosphere and walkable streets lined with shops, cafes, and green spaces, making it an ideal location for a relaxing staycation.
Experience the thrill of theme parks from a cozy vacation rental
Vacation rentals offer a comfortable and affordable staycation option near Orlando's famous theme parks. Choose from a variety of top-rated rentals, including condos, villas, and homes with private pools. Selecting the perfect vacation rental ensures you have easy access to theme parks while enjoying the comforts of home. Vacation rentals provide an opportunity to cook your meals, which can help you save money and enjoy a cozy, family-friendly environment. Additionally, many rentals offer unique amenities like game rooms, home theaters, and outdoor entertainment areas.
Explore Orlando's cultural side at the Mennello Museum of American Art
The Mennello Museum of American Art is a hidden gem in Loch Haven Park. This intimate museum showcases American art, focusing on folk and contemporary works. Highlights include pieces by Earl Cunningham and Albert Pinkham Ryder. Combine your cultural staycation with visits to the nearby Orlando Museum of Art and Orlando Science Center. We highly recommend visiting these cultural institutions during your staycation to gain a deeper understanding of Orlando's art scene and history.
Relax and rejuvenate at the Ritz-Carlton Orlando, Grande Lakes
The Ritz-Carlton Orlando, Grande Lakes, is a luxury resort offering a peaceful escape. With a world-class spa, exceptional dining options, and a Greg Norman-designed golf course, you'll find endless ways to unwind. Don't miss the sunrise and sunset safaris, birdwatching tours, and kayaking experiences offered at the resort. The Ritz-Carlton also boasts a beautiful outdoor pool area with private cabanas, perfect for lounging and soaking up the Florida sun. It's an ideal destination for a rejuvenating staycation that blends relaxation with outdoor activities.
Savor Orlando's culinary delights during your staycation
A staycation in Orlando isn't complete without indulging in the city's diverse culinary scene. From food trucks to fine dining, there's something for every palate. Explore Orlando's vibrant food scene by visiting the Mills 50 District, Winter Park's Park Avenue, or International Drive. Try local favorites like 4 Rivers Smokehouse, Black Rooster Taqueria, and The Ravenous Pig. Foodies will appreciate the range of cuisines available, including Latin American, Asian, and European flavors. As a moving expert, I can't emphasize enough the importance of trying new restaurants and supporting local businesses during your staycation.
Reconnect with family and friends at Orlando's picturesque parks
Orlando is home to numerous beautiful parks, offering a perfect setting for a leisurely staycation day with loved ones. Visit Lake Eola Park in downtown Orlando, where you can stroll around the lake, rent a swan-shaped paddleboat, or enjoy a picnic on the grass. Another option is Harry P. Leu Gardens, a 50-acre botanical oasis featuring lush gardens and peaceful walking paths. Pack a picnic, bring a blanket, and spend quality time with your family and friends amidst Orlando's green spaces.
Dive into Orlando's history at the Orange County Regional History Center
For history buffs, a visit to the Orange County Regional History Center is a must during your staycation. This museum, housed in a historic courthouse, showcases Central Florida's rich history, from the early Native American inhabitants to the present day. Explore fascinating exhibits on Florida's natural environment, the citrus industry, and the impact of tourism on the region. As a moving expert, I highly recommend including historical sites in your staycation itinerary to develop a deeper connection with Orlando.
Discover the Best places for a staycation in Orlando in person soon!
Orlando has so much to offer when it comes to staycations. From luxury hotels to cozy vacation rentals, there's something for everyone. As a moving expert, I encourage you to explore these diverse staycation options and experience the city like never before. Orlando is not just about theme parks; it's a vibrant, diverse city with a rich history, a thriving arts scene, and beautiful natural spaces. So, take the time to enjoy Best places for a staycation in Orlando and create lasting memories with your loved ones. Happy staycationing!
Few simple steps
Contact our business
Reach out to our Florida movers by phone, email or through our website.
Get your free quote
Give müv the details of your upcoming relocation and receive a no-obligation moving quote and a tailored plan of action.
Enjoy your relocation
Forget about the stress of moving while one of the top moving companies in Florida handles your move.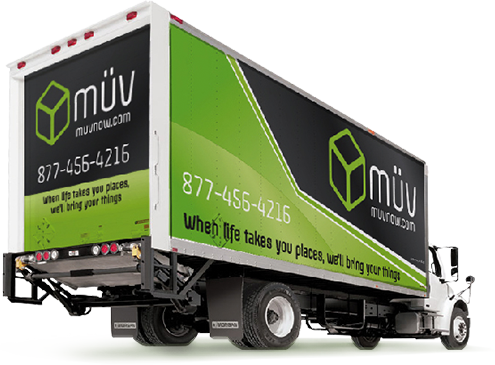 Sales Center Hours of Operation:
Monday - Friday: 9am-6pm
Saturday: 9am-1pm