Best suburbs in Orlando for retirees
Get Your Moving Quote
"*" indicates required fields
Once the time for retirement comes, many things in the life of a person have to be changed. Although you can stay at home and among your dear neighbors, you might wish for something different to experience. After retirement, many seniors figure out that their home is not the right place for them anymore. Retirement brings many changes when it comes to routine and essential needs. Some of the things you will probably consider are downsizing, moving to an area with beautiful weather, leaving a large city, etc. Although moving home can be stressful, with the Central Florida movers, relocation can be smooth and pleasant. Besides cost-effective and efficient moving services, in this article, we will remind you of the best suburbs in Orlando for retirees. Stay with us and we will help you choose an ideal Orlando suburb according to your needs. Let's prepare you for golden age life!
How to choose between some of the best suburbs in Orlando for retirees
Making that huge step due to retirement is not that easy. Before you decide on anything, you have to be ready for the upcoming changes. So, before you find a new home and contact our experts from moving companies Orlando to help you relocate, take time to consider your needs and plans. Don't rush and make sure you are doing the right thing by choosing a certain suburb in Orlando.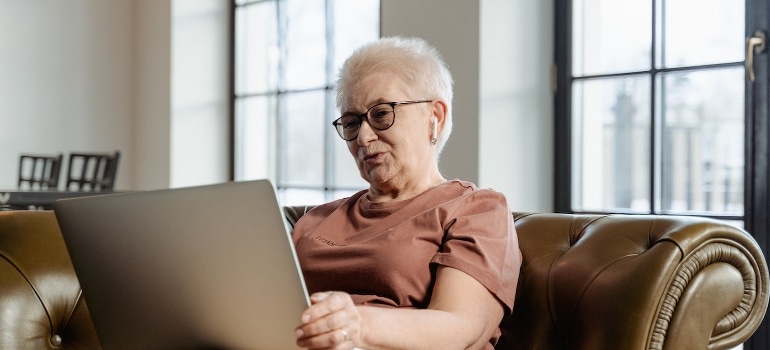 Firstly, ask yourself if should you stay in a large city such as Orlando. With over 309,000 residents and many tourists around, this is not an ideal city for retirees. In addition, some parts of this city are very high crime areas, and as a senior, you should avoid living close to those areas. Instead of hustle and bustle in Orlando, you should consider some of the top-rated suburbs in Orlando for retirees. It will help you find numerous gated and active adult communities away from crowded streets in Orlando. Also, you will avoid parts of Orlando with higher crime rates and too expensive housing. So, let's find out what steps to take when making such a decision.
Consider your needs and choose one of the best suburbs in Orlando
Although there are a few suburbs in Orlando where you could search for a home, make sure to prepare before you start your search. Try to identify reasons why you need to move, and choose the right suburb according to your needs. Do you want to move to live somewhere cheaper? You have realized your current home is too large for you and now you want to rent or buy a smaller one? Or do you just want to move to areas where many seniors live and make some new friends? Regardless of the reason, packing will be one of the tasks to stand in your way. Well, if you hire professionals and opt for packing service Orlando, you will be prepared easily. But, before that, consider some suburbs in Orlando to move to as a retiree:
Winter Park;
Maitland;
Belle Isle;
Doctor Phillips;
Lake Mary.
Whether you choose Winter Park or any other suburb from the list, you will not make a mistake. All mentioned suburbs in Orlando are ideal for seniors, without exception. But, as you already know, every person has their needs and preferences. Before you do declutter your current home and place some of your items in storage Orlando FL, pick the right suburb where you will move to.
Consider moving to Belle Isle or Doctor Phillips
With a population of over 7,100 residents, Belle Isle is one of the most unique places in Orange County. If you are looking for a rural feel near a big city such as Orlando, you should visit Belle Isle. This place has many Mediterranean-style homes and different waterfront living options on the ranch. Here you will find friendly neighbors and the peace and quiet you are searching for. In addition, Belle Isle has very low crime rates and that makes it one of the best suburbs in Orlando for retirees. It is a well-kept town and has many amenities. In Belle Isle, everything is at your disposal and relatively close to your home.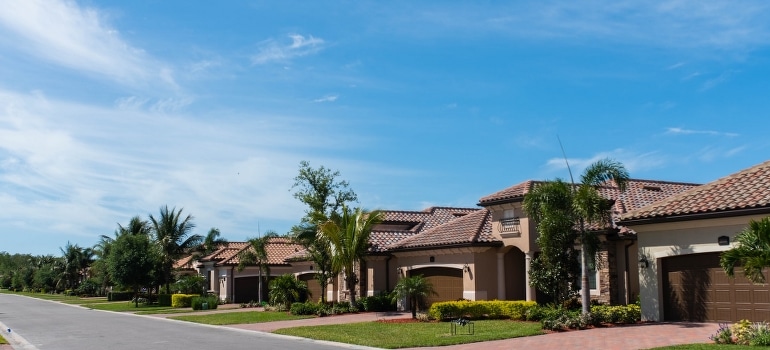 Whether you plan to rent or buy a home, Doctor Phillips can be a phenomenal choice for you. With over 11,000 residents and low crime rates, it is a good place for seniors who are about to move after retirement. It is located in Southwest Orlando and offers different housing options at affordable rates. Since it is close to Universal Orlando and Disney World Orlando, this is a modern town known for shopping and plenty of great restaurants. Although it is not so large town, it is densely populated and has all amenities you need for a comfortable life. This neighborhood is perfectly located and still has that quiet and peace all seniors like to enjoy sometimes.
Maybe Winter Park is your ideal suburb in Orlando
If you are looking for an escape from the large city but you know you will miss your active lifestyle, your first decision should be Winter Park. This is not a small town compared to other suburbs, and it has over 30,700 residents. After you choose moving and storage services, and start living in Winter Park, you will get that urban-suburban mix feel. This suburb is located less than 7 miles from Downtown Orlando. Near your home in Winter Park, you can find numerous bars, restaurants, coffee shops, beautiful golf courses, and parks. This suburb offers so many different outdoor options and recreational activities for seniors. Very safe and violence and crime-free suburb in Orlando, visit it before you decide where to move to.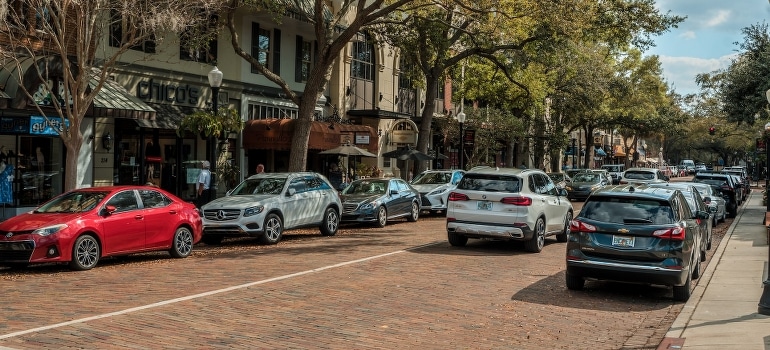 Lake Mary is a paradise for retirees
If you would like to spend your golden ages in a picturesque town with quaint-ranch homes and townhouses, you should pick Lake Marry. With a population of over 16,900 residents, this place has a strong community of welcoming and friendly neighbors. Its strong community is why Lake Mary is one of the best suburbs in Orlando for retirees. Here you can count on the diversity of housing options. From affordable houses to trendy apartments, luxury townhomes, and rental properties, Lake Mary has it all. Hope you will opt for a suitable Orlando suburb to retire.
Few simple steps
Contact our business
Reach out to our Florida movers by phone, email or through our website.
Get your free quote
Give müv the details of your upcoming relocation and receive a no-obligation moving quote and a tailored plan of action.
Enjoy your relocation
Forget about the stress of moving while one of the top moving companies in Florida handles your move.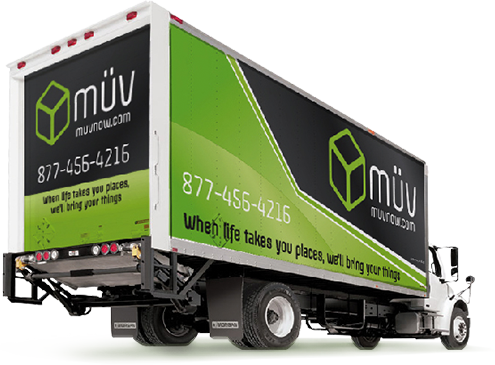 Sales Center Hours of Operation:
Monday - Friday: 9am-6pm
Saturday: 9am-1pm