Incentives to Move to Florida
Get Your Moving Quote
"*" indicates required fields
When calculating the advantages and disadvantages of moving to a certain place, you need to make sure you understand and know your needs. Moving to Florida is so much more than just moving to a state with the longest hours of sun on the planet. The tax incentives here are among the most attractive ones for remote workers and retired people. It will definitely improve your tax position. Plus, you will not have to worry about life here. It will be great. Because we all know it will. So check out these incentives to move to Florida and make sure you hire müv Florida, as one of the experts for moving smoothly and easily.
Incentives to Move to Florida – Everything You Need to Know
There are tax benefits here and you need to learn something about them. To make your life in Florida the greatest ever, you will need to qualify for tax benefits. Since Florida does not have an income tax, you will need to establish a domicile when you are buying a home. This will be proof that you are a legal resident of the state. So make sure that before you hire the best moving and storage Tampa has, you do a little research about the paperwork that you will need for getting these benefits.
What happens if you have more than one property in your name?
If you have and own multiple houses and homes, you will have to retain one domicile. This basically means that you need to identify your home in Florida. And no matter what is the reason for you choosing the certain one, keep in mind that this home is the one you will eventually return to. It can be hard to make this choice. So in order to help you determine the right one, there is a simple list of things to look after when choosing the primary home. Plus, it will help you determine to set the final destination for movers to relocate you after you opt for moving services in Orlando.
List of things to look after when choosing a domicile
The characteristic of the particular home
Business Involvement
Personal involvements you have with this property,
The length of time you have to and you want to spend at home
The two things that are also important but should not be crucial are voter registration and the driver's license.
Why do people choose Florida for their homeland?
As we have mentioned, people have many reasons why they move here. from great weather, costs of living, the livability level, etc. But most of them have a unique thing that drove them here. And that is the fact that Florida is a tax-friendly state.
The sales taxes here are 6 percent. There are also no estate taxes, intangible goods taxes, and inheritance taxes. There are even various other options that you can apply for. These are the benefits of moving and living here. Especially for those who earn a lot of money throughout the year. And for those who want to save more money.
Incentives to Move to Florida – a Guide for Those Who Are Looking to Retire
No income taxes is something that will definitely drive you to move to any city in Florida. But it is also one of the best places for retirement taxes. You will have some common sources of cash flow when you are in retirement that will be counted as taxable income in any other state. The things that do not subject to state income taxes are:
Social security,
Public or private pensions,
Incomes you receive from retirement accounts
Do not forget!
There must be some proof that you spend more than half of the year in Florida this is also one part of getting your ticket and being labeled as a resident of this state. You can do this by keeping a log. The log shows when and how often you are in the state. There are even some things you can do to show that you want to be a resident of this state. So make sure you have registered for a vote, and get a library card. And make sure you have the changed driver's license, and that your vehicle registration is changed too. One of the things retirement people should get is health care providers and open a local bank account.
How can this help you save more money?
It is easy. When you do not have to spend too much money on taxes and the things that are required to be paid in other counties, you can save money. This is also a great thing when you need to open a local bank account. You can keep the savings there and make sure you spend it only on necessities. Plus, if you hire moving services such as Space Coast movers, you will be able to separate more money for hose services and have the best help there is.
Other Benefits of Moving to Florida
Great weather,
Diverse cultures,
A lot of things to do out in the open
Some of the nicest beaches you will ever see and find
Great job opportunities,
Good education systems, etc.
The commute is easy
All of these incentives to move to Florida will mean nothing if you are not willing to make an effort. It all sounds great on paper and when someone writes it. But to get all of these benefits, you will need a lot of time and a bumpy ride. However, once you are at the finish line, you will see that there was nothing more important at this moment than to become a true resident of this beautiful state. Florida will give you so much more than just a no-tax income. It will give you a chance to reconnect with nature and with yourself.
Few simple steps
Contact our business
Reach out to our Florida movers by phone, email or through our website.
Get your free quote
Give müv the details of your upcoming relocation and receive a no-obligation moving quote and a tailored plan of action.
Enjoy your relocation
Forget about the stress of moving while one of the top moving companies in Florida handles your move.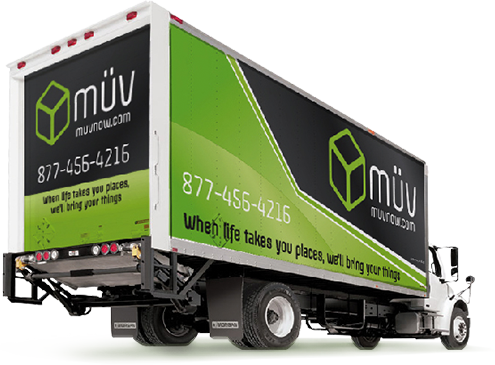 Sales Center Hours of Operation:
Monday - Friday: 9am-6pm
Saturday: 9am-1pm