What's Special About Cocoa Beach?
Get Your Moving Quote
"*" indicates required fields
There are many beaches all around the world deserving attention. Among them are the famous Black Beach in Iceland, the Pink Beach in Greece, California, and Miami beaches. So what's special about Cocoa Beach? Why are so many people contacting müv Florida and doing their best to move there? Well, let's find out!
Welcome to Cocoa Beach
Cocoa Beach is found a little south of Cape Canaveral Air Force Station as well as the Kennedy Space Center. This alone makes it an ideal place to observe rocket takeoffs. The city of Cocoa Beach is also renowned for its beaches. And as surfing is one of the main sports in the city, there are many surf shops like Ron Jon, as well as many others. If you would like to go to the beach Lori Wilson Park is a favored choice, or you can decide to check out one of the other beaches. Over the years movers in Cocoa Beach FL have helped many new people move in. And if you asked any of them what's so special about Cocoa Beach, they would give you the following answers!
Blast off into space
One of the most known charms of this city is the nearby Kennedy Space Center Visitor Complex. This place is the gateway to NASA. Located just 40 minutes out from the city, this place is where you can visit memorabilia from the United States space agendas. Not to mention the historic spacecraft itself.
This facility presents visitors with the opportunity to participate in a space shuttle launch, take a more intimate look at the legendary space shuttle Atlantic, and a lot more. Many workers from here actually hired Space Coast movers to help them when moving to Cocoa Beach!
Food at the Cocoa Beach Pier is what is special about Cocoa Beach
Maybe it is not the main reason why people moved or stayed here, but the local Pier is a major staple of this city. Actually, we are convinced that both the new residents as well as movers Cocoa FL that helped them move, enjoy coming here! Pushing 800 feet above the Atlantic Ocean, the Pier is the place where you gain a bird's eye view of the whole city. The Pier is one of the most loved local attractions. As well as the place where you can discover all kinds of amazing eats and things to do!
Learn how to  surf
Cocoa Beach is a famous destination especially when it comes to surfing. Here you will encounter constant and calm waves. The waves are the ones that have earned this title! Along with the shallow waters that are quite unique and special about this city. They allow you to wade off the breakers and comprehend surfing quite smoothly. If surfing is your goal, you can bring your own surfing board, and take lessons with it. Or you can rent one at some of the water sports buildings within the beach area.
You will enjoy
Whatever your reason for relocation may be, it is certain that you will enjoy in Cocoa Beach. Now that you know what's so special about Cocoa Beach, don't hesitate to hire movers as soon as possible and organize your relocation.
Few simple steps
Contact our business
Reach out to our Florida movers by phone, email or through our website.
Get your free quote
Give müv the details of your upcoming relocation and receive a no-obligation moving quote and a tailored plan of action.
Enjoy your relocation
Forget about the stress of moving while one of the top moving companies in Florida handles your move.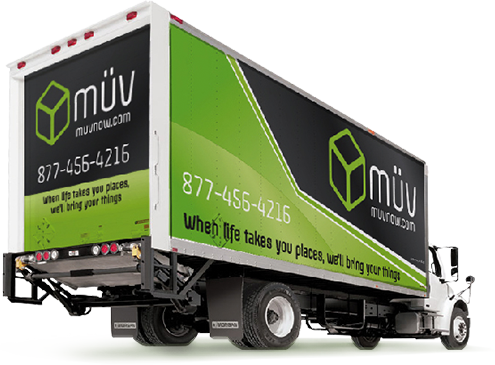 Sales Center Hours of Operation:
Monday - Friday: 9am-6pm
Saturday: 9am-1pm