Moving the Master Bedroom: How to Guide
Get Your Moving Quote
"*" indicates required fields
Moving to a new home or reorganizing your own is a funny and interesting process. However, getting everything prepared is not so much. There are multiple ideas on how to do it right and how to do it without any additional stress. Getting the moving supplies, packing everything, and even decluttering can be done easily if you follow this guide. One of the main problems people face when moving is moving the master bedroom. Depending on the size, it can take a lot of your time to do it right. That is why you should check this guide and hire moving companies in Central Florida, so you do not have to worry about how to get everything safely to another location.
Where to Start When Moving the Master Bedroom?
There are certain things we all have in the master bedroom that we use every day, and it is crucial to separate them out on day one of packing and getting ready. You will need them out of the mess and in a place where you can easily find them. Along with the essentials, there is one thing you will not be able to pack and remove right away, and that is the mattress. So use some clothing that you will get rid of later and cover the bed with it. You will place all sorts of things on it, so you do not want to make it dirty during this process. You can also contact your local movers in Orlando and give them a piece of information about how big and heavy the mattress is. So that they can bring the right equipment to move it.
Wash everything before packing!
Sheets, clothing, towels, case pillow, etc. must be washed and packed clean. There are two reasons for this. The first one is that you will not have to wash and clean them after the relocation. The second one is that this way you will avoid some unpleasant smells that might appear if those items are dirty. So use the vacuum bags and the waterproof boxes, place dry and clean items inside and seal them really well. Do not forget to fold them properly so you do not have any work when unpacking.
Most of us keep the jewelry in the master bedroom
When it comes to packing the jewelry, all you need to do is make sure they are safe during this process. If you are just reorganizing and moving your master bedroom but still staying in the same place, you can put jewelry in another room in the house. However, if you are moving from the home you have been living, the best solution for you is to rent storage in Orlando FL, and keep your jewelry aside from the mess and the crowd. You can get them out of storage once the packing and the relocation are over.
The biggest task when moving the master bedroom is closet
The first and most important thing you must do when the closet is about to be packed is to be organized. You need to make a list of things you need and the things you do not. Decluttering is an important part of this process. It will get emotional, you might not be rational and objective. That is why when this is about to begin, make sure you have the right help by your side. Call over some friends, relatives, or your partner. Make sure you are objective about the number of cloth you need and what are the pieces you cannot give out of. The rest of the stuff will be separated to throw away or given to charity.
Once you have separated your items, you will see how many of them you have. This will give you a chance to inform residential movers in Tampa of how many boxes and items you have for the relocation. It will determine the final price of the relocation. And after that, packing is easy. You will need firm boxes and waterproof ones. Also, like with sheets, all your clothes must be dry and clean to avoid any damage later.
Decoration, lamps, and rugs are the last ones to pack
These items are the last ones to pack before the mattress and other things we have listed because they are not the ones you need to pay too much attention to. You do not need them once the relocation process started. But there's one thing you need to make sure and that's that all of these items are safely packed.
You will need some specialized-shaped boxes for lamps, mirrors, etc. That is why the best thing you can do is to contact the moving company and ask for a piece of advice. Make sure that everything is protected. If you feel like you need to put an extra layer of packing paper and bubble foam, it will not harm the item. Make sure that the boxes are not overloaded and that you can lift them. Also, label the boxes. The unpacking process will be the most interesting one. Because you will have a new chance to organize the master bedroom in the way you like.
It Is Not Difficult to Move Master Bedroom
Using all of these tips, you will be in the chance to keep the relocation process under control. Moving the master bedroom is not hard. Yes, it will take a lot of your time. But if you are very well organized and you have planned everything, you will be just fine. Follow our tips and enjoy the process of relocation.
Few simple steps
Contact our business
Reach out to our Florida movers by phone, email or through our website.
Get your free quote
Give müv the details of your upcoming relocation and receive a no-obligation moving quote and a tailored plan of action.
Enjoy your relocation
Forget about the stress of moving while one of the top moving companies in Florida handles your move.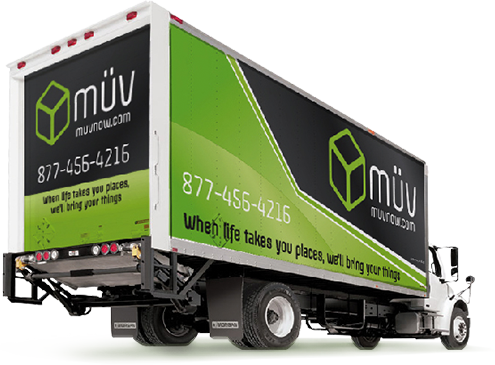 Sales Center Hours of Operation:
Monday - Friday: 9am-6pm
Saturday: 9am-1pm