Advantages of Living in Palm Bay Florida
Get Your Moving Quote
"*" indicates required fields
Every person has heard about Florida. It is one of the most popular states in the US and many people would like to make it their home. Apart from being a popular destination for vacations, Florida also has some considerable advantages over other states. The mild weather, affordable housing costs, and plenty of attractions are just some of the things that convince people to hire müv and relocate to this beautiful state. But once you see their work, you will know that it was the right decision to make. Even though this state has many places, you are likely interested in learning about the advantages of living in Palm Bay Florida, so let's see what it has to offer.
General Information About Palm Bay
Palm Bay is a coastal city in Florida that roughly 113,000 people call home. It is part of Breward County, and it is the 16th largest city in the state. Like the majority of Florida, its population has seen a steady increase of 0.95% over the last few years, mostly thanks to reputable Space Coast movers. 13.4% of its population are people not born in Florida, which shows how popular it is among foreigners. It is a spacious town, with 1,275 people per square mile. 77% of the population are homeowners, and many of them are family people.
What Are Some Advantages of Living in Palm Bay Florida?
Since many people are moving to Palm Bay daily with the help of movers Palm Bay FL, there ought to be advantages to this. Some of the biggest ones are:
Low housing costs
High-quality educational system
Economy growth
Affordable housing
The cost of housing is the most significant monthly expense. Roughly 30% of the gross monthly income is dedicated to housing, and you should try to lower this expense as much as possible. You should know that living on the Space Coast offers lower housing costs than in most places, with an average home value of $172,000. Rent is closer to the national average, and it costs $1,100 per month. The city's proximity to the beach motivates many people to buy a home and make a living here.
The high-quality educational system
The quality of the educational system is evaluated by factors like college readiness, enrollment rates, and test scores. If you are moving with kids, this should be a major deciding factor. Palm Bay has highly rated schools, that will offer good education for your kids. Some of the best schools are West Shore Junior/Senior High School, Edgewood Junior/Senior High School, and Pineapple Cove Classical Academy.
Growing economy
The city started as a small town, but not it is one of the fastest-growing cities in Central Florida. High-tech, engineering, and tourism are some of the biggest industries, that employ the majority of Palm Bay's population. Even though the median household income is $52,500, compared to the average of $65,000, it is enough to afford a comfortable life in this city. If you are wondering who is moving to Space Coast, those are people from other states like Texas and Arizona, and from all around the world. And one of the main reasons is the numerous job opportunities.
Enjoy the Advantages of Living in Palm Bay Florida
Moving takes lots of dedication and time to complete. If you are about to invest in this, you should pick a place that is worth it. The advantages of living in the city of Palm Bay Florida that we just listed should be enough to convince you that this rapidly growing city can be all that you need and that you can enjoy all the advantages of living in Palm Bay Florida. We wish you good luck!
Few simple steps
Contact our business
Reach out to our Florida movers by phone, email or through our website.
Get your free quote
Give müv the details of your upcoming relocation and receive a no-obligation moving quote and a tailored plan of action.
Enjoy your relocation
Forget about the stress of moving while one of the top moving companies in Florida handles your move.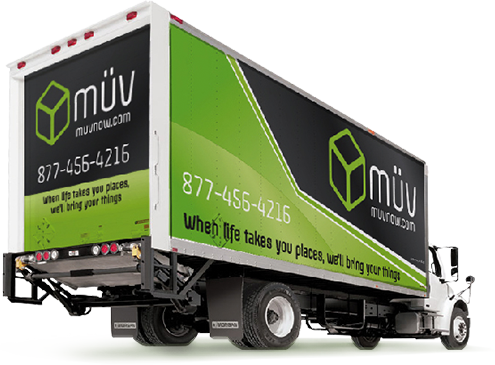 Sales Center Hours of Operation:
Monday - Friday: 9am-6pm
Saturday: 9am-1pm