The ultimate guide to document storage
Get Your Moving Quote
"*" indicates required fields
If you run your own business, you know how important it is to store your information securely. But what about storing sensitive data or older, less-used documents? Some legal regulations require companies to keep physical copies. In such cases, document storage and archiving are a priority. That's why we'll look at the document storage options in the ultimate guide to document storage. Also, moving services in Tampa answer the question of the pros and cons of an off-site document storage area. By choosing the best solution for your needs, you'll be able to organize and store your documents safely and functionally.
What is the storage of documents?
Document storage can be in a variety of locations. These include filing cabinets, boxes, and shelves for physical documents, hard drives, cloud storage systems, and servers for electronic files. In addition, proper storage of documents is often required by law and regulation, especially in sectors that deal with sensitive information, such as healthcare, finance, and legal services. The ultimate guide to document storage will give you several ways to improve your document storage:
Scan documents
Convert physical documents into a digital format using a scanner or camera. By doing this, digital documents can be stored electronically, reducing the need for physical space.
Use cloud storage
Cloud storage services like Google Drive, Dropbox, or OneDrive provide secure and convenient storage options. Also, cloud storage makes it easy to both, access and share documents across different devices.
Organize your documents
Name and organize documents with folders to make them easier to find and manage. Use keywords and tags to make your search easier.
Implement version control
Track changes to documents over time by implementing version control. It ensures that previous versions of documents are accessible.
Back up regularly
To avoid the possibility of data loss, perform regular backups. You can make backups using an external hard drive or an online backup service.
Document Security
Protect confidential and sensitive documents with passwords and access control. It prevents unauthorized access. It also ensures that documents are only accessible to authorized personnel.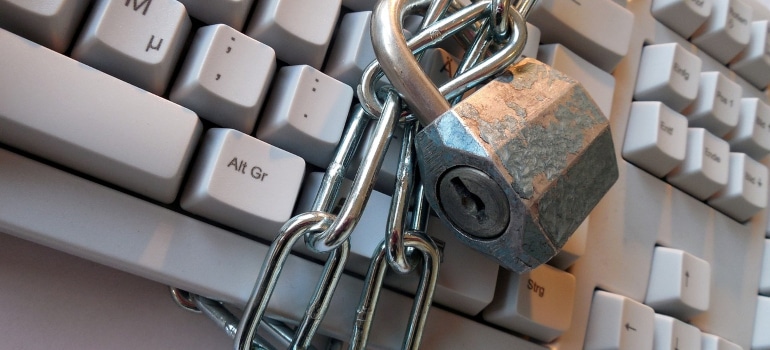 It's always convenient to have a place to store your stuff during a move, especially when it's a business move. Before that, packing service Tampa offers will securely pack and mark your belongings, saving you time.
Alternatives for document storage
For document storage and archiving, you can choose one of three options:
On-site storage
Off-site storage
Cloud-based/Online storage
When you relocate your business, you need reliable and experienced support. Tampa moving company will provide an efficient move tailored to your needs.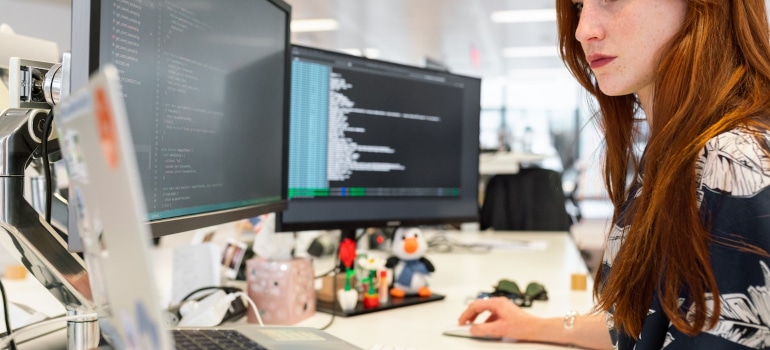 On-site storage
Onsite storage refers to the storage of digital data within the business premises. If space within your organization allows, you will use it to store your documents. It's a quick and easy way to access the data on-site and can be quickly retrieved when. It's also a good way for you, as a business, to have more control over your data. Your data can be more secure within the company than in the cloud, as companies can control access and provide appropriate onsite access. However, try not to clutter your office space with documents that no longer require regular access. On-site storage also presents potential risks like fire, theft, or natural disasters. In any case, each company should evaluate whether this type of storage is the most secure and practical solution.
Off-site storage
Storage units address the need for additional space within the company for data storage. This additional space may be needed for businesses to store important documents for legal or regulatory reasons, but they do not have enough space on site. As you consider which of the many options to choose for this purpose, many requirements must be met. The main ones are ease of access to records and security. These facilities can usually offer you document retrieval and delivery services, as well as indexing and cataloging. They can also ensure the safe destruction of your documents when they are no longer needed.
Off-site data storage has several advantages. You won't have your office space cluttered with extra cabinets and shelves for storage. It means you'll have more organized and easier access to documents. Finally, you will have the comfort of knowing that valuable business documents are kept in a secure facility.
The lack of off-site storage can be accessed, as it may be available at a certain time of the day or week. In addition, the accumulation of documents can increase the need for space, and transportation and storage costs may not fit your budget.
If you are moving your business, storage Tampa Fl is one of the services that will make the moving process easier. Your belongings will be kept in secure and monitored units until the next time you need them.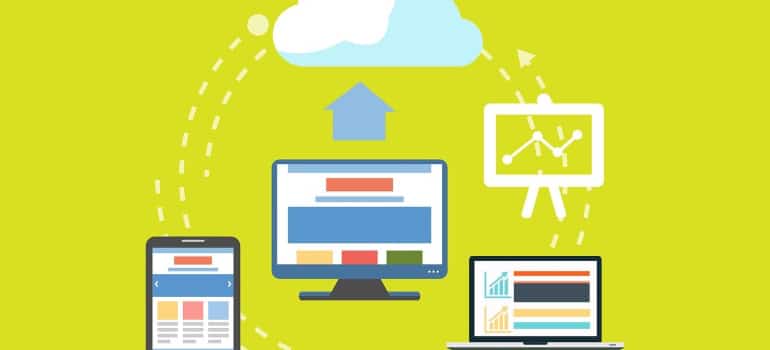 Online storage
This type of online document storage refers to cloud storage.  In recent years, this type of storage has become popular due to easy access to data from any device connected to the Internet. This way, companies can easily and securely manage and collaborate through their files.
Online storage also gives you many features, such as automatic backups, version control, document sharing, and collaboration. You can take security measures with encryption and multiple authentications. Another advantage of online data storage is cost-effectiveness, as companies only pay for the storage they need for the amount of storage they currently need. In addition, storage facilities can grow or shrink as needed.
Following the the ultimate guide to document storage will put you ahead of your competitors
One of the drawbacks of this type of storage is that companies must ensure data is secure and encrypted to protect it from unauthorized access. It is essential that you evaluate the costs and benefits of online storage carefully. Finally, choose a reputable storage provider with strong and proven security measures.The ultimate guide to document storage shows you some possibilities and security options for storing your data. Whichever option you choose, keep in mind the interest of your company's success and ensure your sensitive business information is stored safely.
Few simple steps
Contact our business
Reach out to our Florida movers by phone, email or through our website.
Get your free quote
Give müv the details of your upcoming relocation and receive a no-obligation moving quote and a tailored plan of action.
Enjoy your relocation
Forget about the stress of moving while one of the top moving companies in Florida handles your move.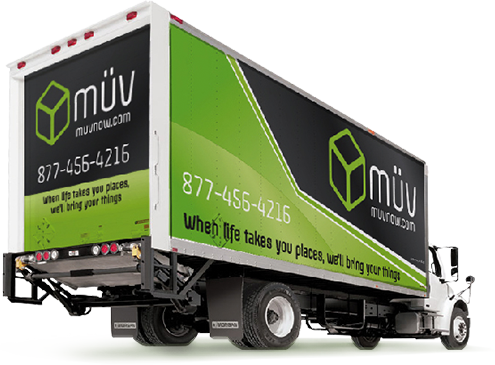 Sales Center Hours of Operation:
Monday - Friday: 9am-6pm
Saturday: 9am-1pm