Top 10 things to do in Tampa Bay for new residents
Get Your Moving Quote
"*" indicates required fields
People believe that the hardest time you will face is during the relocation process. And it is natural. With all the things that need to be done and everything you need to prepare, you will feel like it will never end. And once it does, when you have relocated, you will see that some other things are hard and you have not thought of. That is trying to fit in a new place. How to fit in, where to meet new people, and how much time will you have to explore your neighborhood and city? Lucky for you, you can think of these things during the relocation process. If you hire müv Tampa, your relocation will be in hands of professionals and you can focus on other things, like what are the best things to do in Tampa Bay for new residents.
Top 10 things to do in Tampa Bay for new residents
As you know, Tampa Bay has a lot to offer. From outdoor activities and nice restaurants. Most important is to find an activity that will make everyone you are with happy. Luckily for you, there are activities in Tampa Bay that will make it possible. So once you relocate with local movers in Tampa, do not forget to visit:
Bayshore Boulevard
Tampa Museum of Art and
Ybor City Museum State Park
Hillsborough River State Park
Florida Aquarium
Henry B. Plant Museum
Busch Gardens Tampa Bay
Zoo Tampa At Lowry Park
Tampa Bay History Center
Tampa Riverwalk
Bayshore Boulevard
A perfect place for nice long walks. Why? Well, this is a special sidewalk. It is the longest continuous sidewalk in the US. People use this place to recreate and exercise. But most importantly, you'd not have to! You will have enough space to walk and enjoy the nice weather while people around you do other things. Near water, and with nice weather, you will have moments of joy and relaxation. You can even participate in the annual celebration here, called Gasparilla Pirate Parade and Festival in late January.
Tampa Museum of Art
It is designed as six temporary exhibitions and part of the collection of Greek And Romak antiquities. After visiting and seeing everything in the gallery, you can taste some of the most delicious ice creams you will find in this part of the States. There are also gift shops where you can have nice gifts and souvenirs. Kids will love it here. Plus it will give you a chance to learn and see something new.
The best way to find time for his visit is to get all the help there is. Of course, during the relocation. If you hire the best moving and storage Tampa can offer, you will see that the whole packing and unpacking process you will have will be a piece of cake. And not worrying about where are your things and whether they are safe, you can enjoy sending time in this museum and many other places. Continue to read to find out which ones.
Ybor City Museum State Park
This is one of the favorite places for people who like history and the things that can provide us to have the life we do now. This museum has a permanent exhibition that will illustrate to you how the immigrant cigar workers and the people they loved have lived here, how they worked, and how did they create a new society. You can even find the replica of homes where these people have lived. Do not miss a chance to see these wonderful exhibits.
Visiting Hillsborough River State Park is on the list of things to do in Tampa bay for new residents
If you are looking for a place where you can taste and feel nature without going too far from your home, this place is the right for you. Here you can find places to camp, have fun and have picnics. You can try some fishing down the river and maybe wet your feet. Also, the wildlife here is rich. You might even see some rare species like great blue herons.
Florida Aquarium
This almost 250,000-square-foot place will give you a chance to explore aquatic environments that are the best in the world. You can find over 30,000 plants and animals that live in fresh and saltwater. There are even over 200 species of fish. Plus, the other wild animals that live in the water can be seen here. So, when the sun is high and you have nice and warm weather outside, pack your winter clothes in the storage Tampa FL has, and make sure your clothes for summer are near your hands. You will need those when visiting this magical place.
Henry B. Plant Museum
This place is dedicated to recreating the best and the nicest experiences of guests at the historic Tampa Bay Hotel.  You will find rare and antique, not to mention luxury things like electricity, telephones, ensuite baths, an elevator, etc.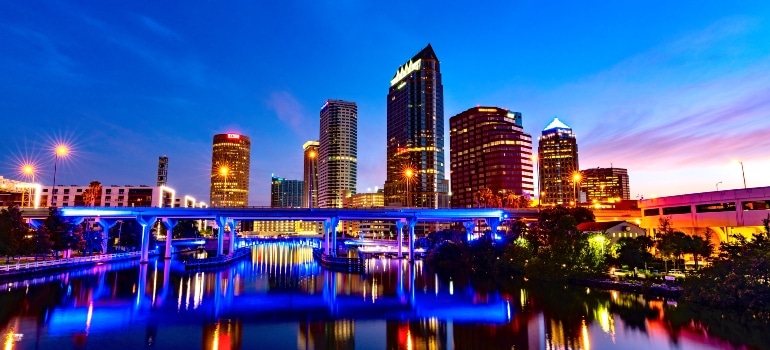 Busch Gardens Tampa Bay
Get ready for Africa inspired theme park that you will all enjoy. There are over 2000 animals that you can see. Plus, you will be able to see the live shows with some of them. Plus, it is a great place for all of you who love adrenaline. You will find thrill riders. And for those who get tired, you will see a lot of shops, restaurants, and places to relax and entertain while relaxing.
Pay a visit to Zoo Tampa At Lowry Park as one of the things to do in Tampa Bay for new residents
The perfect way to spend a fun and beautiful day with the little ones. Plus, there are no older people in the world that do not like to cost the Zoo. That is why paying a visit to Zoo Tampa is something you should do with the money you relocate. It is voted to be the number one place for families and the number one place to have fun no matter how old you are.
Tampa Bay History Center
This museum will give you a look at Tampa Bay's history through innovative and interactive exhibits. It is suitable for people of all ages. You can see the vast array of Seminole artifacts, Spanish conquistadors, 1920s-era cigar stores, etc. Plus, you must visit Columbia Cafe and have some of the most delicious and strongest coffee.
Tampa Riverwalk is the last on the list of things to do in Tampa Bay for the residents
And even though it is the last one on the list, you will find it to be the favorite and most attractive one. You will find a lot of interesting things here, and a lot of places are pet friendly. Plus, all the way down the sidewalk you will find a path for the disabled, kids, and pets. Walking here will be perfect for a date or late evening walks with your friends.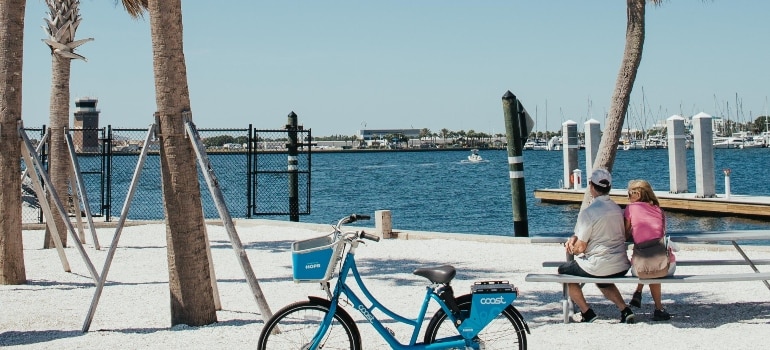 There's so much more to Tampa Bay!
Do not think that these are the only places you can visit and see in Tampa Bay. As we have mentioned, there are numerous things you can do here. Tampa Bay will offer you joy and relaxation if you have not thought that it exists. So give it a chance and make sure you have the time of your life. You will have the memories you will gladly speak to your grandkids.
Few simple steps
Contact our business
Reach out to our Florida movers by phone, email or through our website.
Get your free quote
Give müv the details of your upcoming relocation and receive a no-obligation moving quote and a tailored plan of action.
Enjoy your relocation
Forget about the stress of moving while one of the top moving companies in Florida handles your move.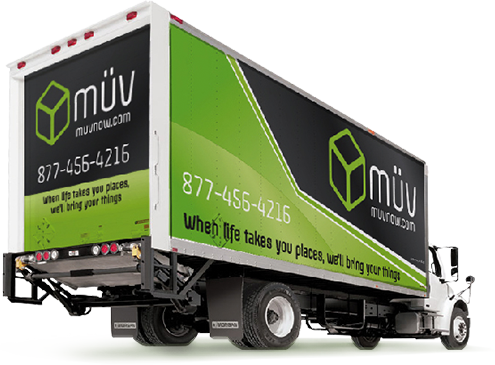 Sales Center Hours of Operation:
Monday - Friday: 9am-6pm
Saturday: 9am-1pm