4 Quick facts about moving to Winter Park FL
Get Your Moving Quote
"*" indicates required fields
Winter Park is a small historic town in Orange County, FL. It's about 8 miles away from Orlando and part of the Orlando metropolitan area. It is known for its Old-World charm, brick streets, and elegant homes. But much more reasons speak in favor of relocation to this lovely town. First of all, its sunny Florida weather, and then its world-class museums and excellent schools attract newcomers. It offers its residents an urban-suburban mix feel with tons of attractions and possibilities. Many of Orlando's business entrepreneurs live in Winter Park, making it one of the wealthiest cities in Florida. If all of this sounds appealing to you, moving companies in central Florida will gladly help you with your relocation. Moving to Winter Park FL can be a stress-free experience with reliable movers. Play it safe and hire professionals. Here are some facts about Winter Park you might have missed.
1. Winter Park has beautiful weather
From its beginnings until today, people have moved to Winter Park, allured by its beautiful climate. Central Florida, as well as Winter Park, have seven months of mild weather. This period stretches from November to May. However, it can get very cold, mostly in January, with an average low of 52 F. Springs are the driest, but summers are very hot and humid. July is the hottest month of the year, with an average daily temperature of 92F. The climate of Central Florida is humid subtropical, while the southern part has a tropical climate. With more than 200 sunny days a year, it is rightfully called Sunshine State. However, don't worry if you're moving in the middle of the summer. For renting climate-controlled storage units, browse storage Orlando FL. We can provide you with long-term as well as short-term storage units.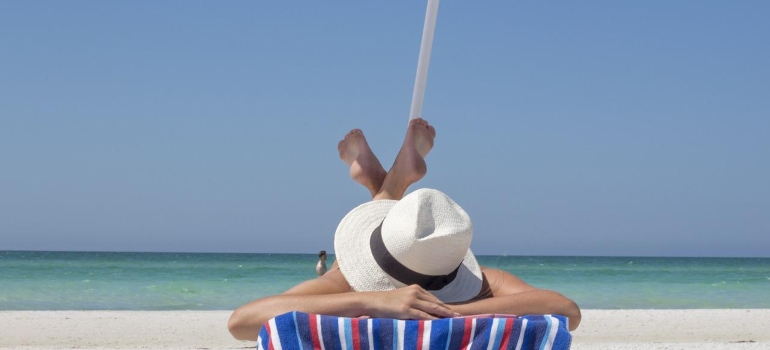 2. Golfing in the Winter Park area
According to golflink.com, there are three golf courses in Winter Park, FL. However, another 50 golf courses are located within 20-miles diameter. So if you're a passionate golfer, consider moving to Winter Park FL. Our capable movers Winter Park are at your disposal any time of the year. Once you visit Winter Park's golf courses, you'll easily decide to move there. The Winter Park Golf Course is a public 9-hole course. Its user can enjoy the game on this 40-acre user-friendly course. Winter Pines Golf Club is an 18-hole public course. This one has a practice facility with a driving range, and it's cart friendly for golfers of all abilities. Not to forget, one of the most challenging courses in FL is Interlachen Country Club. It's a private 18-hole championship course for golfers of all skill levels. As you can see, this golf-friendly town welcomes all golf fans.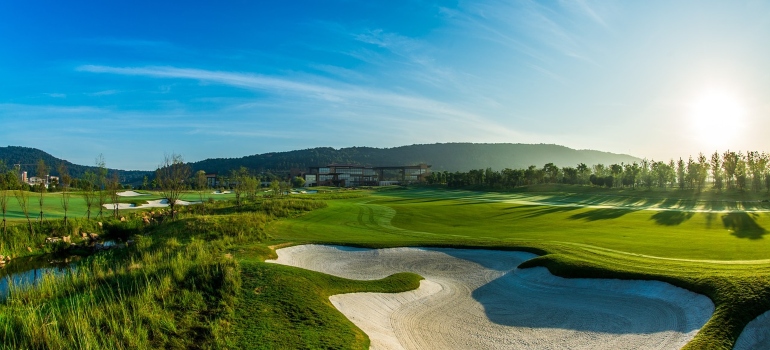 3. A famous museums and botanical gardens in Winter Park
Winter Park was originally a resort for the rich people from the north. But very soon, it became a place where they built their winter homes to escape the cold. Its wealthy residents founded a few museums, parks, and Rollins College with its gorgeous campus. However, today is a vivid city with nearly 30000 residents, one of the best places to live in Florida. If you require moving services in Orlando, don't hesitate to hire one of the best moving companies in FL. 
One of the most visited museums is the Charles Hosmer Morse Museum of American Art. There are exhibited magnificent pieces made of glass, works of famous Louise Comfort Tiffany. 
Winter Park History Museum collects and preserves the rich history of the Winter Park and the nearby area.
Albin Polasek Museum and Sculpture Garden is, in fact, the home of this 20th-century sculptor of Chech origin. He built a retiree home and studio overlooking lake Osceola. Today visitors can get a tour around his home and admire his works. Also, the garden displays his nude sculptures and his pieces with religious themes. 
Rollins College is a private institution founded in 1885 by Lucy Cross. It's one of the most prestigious colleges, First Class Ivy League University. Also, it's the oldest college in Florida. Its campus spreads by lake Virginia and bears the flattering title of the most beautiful in the US. This college has its own small Rollins College Museum of Art. Worth visiting and spending a day, for sure. 
You must not miss visiting Winter Park's botanical gardens, Mead Botanical Garden, as well as Harry P. Leu Botanical Gardens. And we recommend taking Winter Park Scenic Boat Tour. This 60-minute boat tour takes you through the chain of Winter Park lakes. 
4. Winter Park chain of lakes
If you're planning to move to Winter Park and like lakes, you'll be happy to hear it has six lakes. Lakes Virginia, Mizell, Osceola, Nina, Maitland, and Minnehaha are connected with man-handmade canals. All sorts of water activities attract visitors, including fishing, boating, waterskiing, etc. You can also try kayaking there and paddleboarding, too. You can reach them by canal or by two boat ramps. But you'll need to pay fees or buy an annual pass to use ramps at Dinky Dock Park and Fort Maitland Park,  Though you'll need to inquire about limitations regarding the size and type of the boat. Cruising through these beautiful canals is a memorable experience. Moreover, you can land on a Dog Island on Lake Maitland and chill for a while.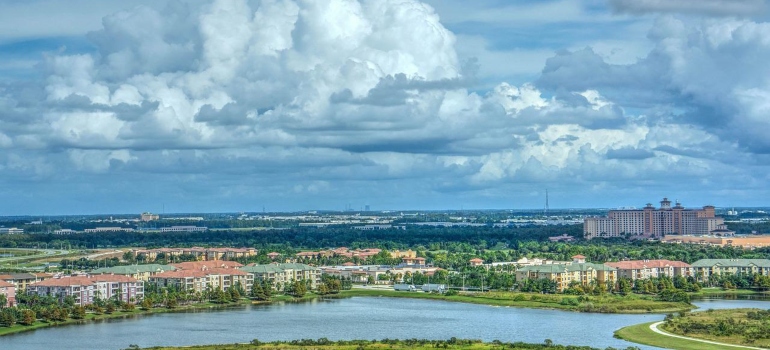 What to expect when moving to Winter Park?
Moving to Winter Park FL might be a dream come true for you. All that sun and nice weather awaits newcomers, along with plenty of local history and golfing. Also, myriad educational possibilities for your kids and job opportunities for you. Although, you won't be disappointed even if you're a retiree. Also, there are a plethora of outdoor activities in the area for people of any age. These and a lot more things are the reasons that explain why Winter Park is such a nice place to live.
Few simple steps
Contact our business
Reach out to our Florida movers by phone, email or through our website.
Get your free quote
Give müv the details of your upcoming relocation and receive a no-obligation moving quote and a tailored plan of action.
Enjoy your relocation
Forget about the stress of moving while one of the top moving companies in Florida handles your move.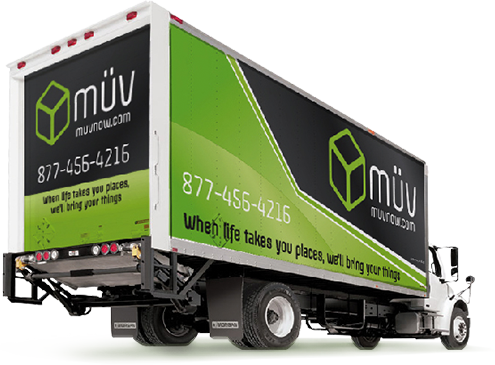 Sales Center Hours of Operation:
Monday - Friday: 9am-6pm
Saturday: 9am-1pm