5 Tips for anyone moving to Orlando from a small town
Get Your Moving Quote
"*" indicates required fields
If you have decided to leave your small town and move to Orlando to seek new opportunities in life, you have made the right decision. Of course, as your moving day is approaching, it is okay to have second thoughts. You are probably wondering whether your relocation will go as planned. Well, with the appropriate moving services in Orlando that you have hired, nothing can go wrong. In addition to these worries, you are probably afraid of the change that moving to Orlando from a small town brings. You shouldn't be. It takes some getting used to living there, that much is true. But, Orlando has so much to offer, that your only regret would be the fact that you haven't moved there sooner.
Why do people decide to move to Orlando?
There are more than 300,000 people currently living in Orlando, but there are also more than a thousand who decide to relocate there on a weekly basis. People from smaller towns especially decide to take this step, because Orlando offers amazing job opportunities. It has a thriving economy and it is no wonder many young individuals choose to call it home. However, not everyone who decides to contact local movers Orlando and relocate is in search of a job. Some people decide to retire there, while others decide to look for better educational possibilities. The city is also renowned for its tourism and hospitality industry, but it is also fast establishing itself as a key location for conventions, expos, and trade exhibitions.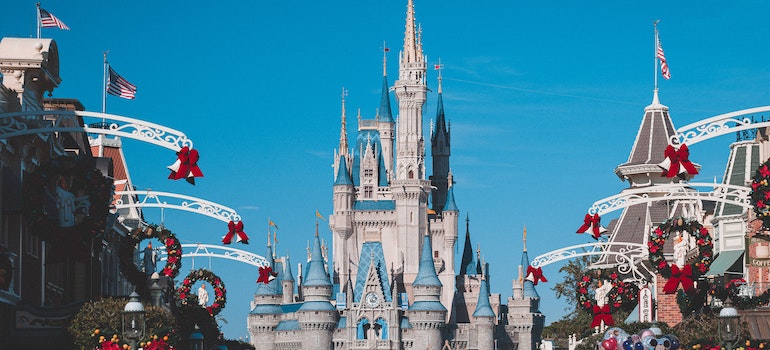 You will be able to enjoy all that we have mentioned. But, as you are someone who is moving to Orlando from a small town, we have some tips for you:
Do your research on Orlando thoroughly.
Prepare for temperature changes.
Be ready to spend a lot of time outside.
Be patient when it comes to traffic.
Find reliable movers.
Get to know Orlando before you move there is our tip number one
The first and crucial tip for anyone moving to Orlando from a small town is to get to know this city. You will be able to get used to living there only if you are prepared and you know what to expect. You need to know which of the 100 Orlando neighborhoods to choose from, and it depends on your preferences. There are 2.6 million individuals living in the Metro Orlando region, and the communities reflect this diversity. You could like a bustling, walkable neighborhood or a calm, tree-lined suburb. Orlando features neighborhoods that can accommodate any lifestyle. Whether you are moving for family reasons, or you want to relocate your business and need office movers Orlando, you must find out more about the place you are going to. If you are moving your office there, get details about Orlando's job market.
The job market in Orlando
The gaming sector, film and entertainment, and tourism are all essential to Orlando's economy and the development of digital innovation. For this reason, tourism in Orlando is in expansion. One of the greatest employers is Walt Disney World. There are more than 60 000 people employed there. Apart from it, Universal Studio has a great deal of people employed. In any case, the unemployment rate is getting lower. The unemployment rate in Orlando is the same as in Florida, 2,7 %, which is lower than the USA's average of 3.6%.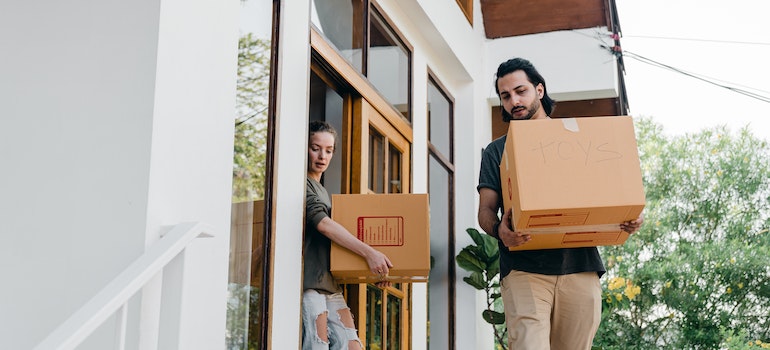 The cost of living in Orlando
As of 2022, Orlando's cost of living is around 3 percent less than the national average. Orlando's median house price is $294,400, which is lower than Florida's average of $294,900. Also, if you are a Florida resident who plans to stay there permanently, you may be eligible for the homestead exemption, which can lower your property's taxable value and save you around $750 annually.
According to location and features, a one-bedroom apartment might cost anywhere from $1,048 and $1,237 per month, with the average wage in Orlando being around $53,230. As you can see, Orlando is a pretty affordable place to live in. So, if you want to relocate there, it is time to call Central Florida movers and start packing. There are not many places in Florida that can offer you everything Orlando can.
Safety in Orlando
Orlando is generally safe. Since a lot of tourist visit, the city puts a lot of effort to maintain these places tidy and safe for tourists, and the tourist and commercial zones are particularly safe. A 58 per 1,000 inhabitant crime rate, however, makes some Orlando areas dangerous to go through. One of the tips that someone moving to Orlando from a small town needs to know is that neighborhoods such as Holden-Parramore and Signal Hill should be avoided. When you move to Orlando, make sure that everything residential movers Orlando has brought is safe and secured in your home. The rate of property crime, which includes robbery, theft, and theft of motor vehicles, is 36.8 per 1,000 people.
The second tip is to prepare for the weather conditions when moving to Orlando from a small town
Since you are coming from a small town, you might not be used to weather changes in Orlando. One of the best things about Orlando is the weather. Orlando experiences pleasant, bright weather all year long, despite the fact that it does get colder in the evenings and throughout the winter. There is almost never snow. So, if you are someone who doesn't like winter, moving to Orlando would be a great decision. You'll love Orlando's subtropical environment if you're weary of shoveling snow and despise dressing warmly. The typical low temperature is about 55 degrees even in December. It might be difficult to manage the heat and humidity in the summer, but you will get used to it after a while.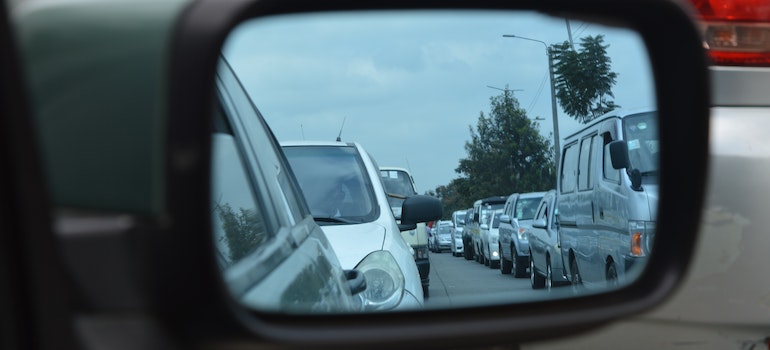 Are there natural disasters in Orlando?
Florida is famous for hurricanes, especially in the central part. They cause the most damage in the months between June and November. Usually, they cause only material damage, but you have to be extremely careful during these months and read the weather signals. Also, thunderstorms are very common and they can be extremely dangerous. One tip that everyone is going to give you is to stay inside while the storm lasts. Unfortunately, many people get struck by lightning in Orlando. Don't ignore the signs of warning.
Be ready to spend a lot of time outside-our tip number three
Prepare to have some real outdoor fun once you've adjusted. There are several outdoor activities available, including golfing, boating, and visiting state parks and beaches. Apart from these activities, you can visit theme parks over and over again. You will discover something new each time, especially at Universal Studio where you can often get ticket discounts. There are different events and festivals while you're not having fun at the theme parks. Only a few examples include the Florida Film Festival, Jungle Adventures, the East End Market, and visits to many museums in Orlando. The sooner you embrace the fact that there are so many things to do in Orlando, the sooner you will start feeling at home.
Tip number four-be patient when it comes to traffic
Since Orlando can easily get overcrowded with tourists, traffic jams are something that causes a lot of trouble for residents of Orlando. For someone moving to Orlando from a small town, this can be an even greater issue. During the season, the parts of the city around the theme parks get really hard to drive through. The good news is that the transportation system is well developed, and you can choose your means of transport, from trains and buses to bikes. It really takes some time to get used to functioning in crowds and in between so many people circulating daily. But, once you do, you will stop paying attention to that and you will embrace the time you spend in traffic as a part of your lifestyle in Orlando.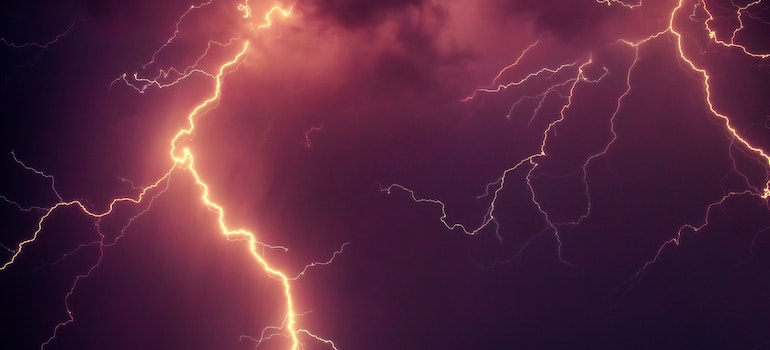 However, the situation isn't that bad. The average commute time in Orlando is 25,4 minutes. When we compare it to the USA's average of 26,4 minutes, we see that it is below the country's average. There are 78.3% of people who go to work by car and alone, while only 8.2% of people share a ride with someone. Only 1.9% of residents of Orlando go to work on foot. You will have to find the means of transport that suits you best. You will have to get used to the fact that you can't walk everywhere like you probably have in your small town.
Our fifth tip is to find a reliable moving company
It doesn't matter where are you moving to and if you are moving from a small town or a big city, finding trustworthy and experienced movers who can offer you a wide range of services is crucial. However, when you are moving from a smaller place to Orlando, it is even more important. You need movers in Orlando who will know what to do and who will make your relocation go smoothly. If you need additional services, a moving company you choose should be able to provide you with them, especially if you are moving your business, for example. The additional moving services that are extremely useful when it comes to moving to Orlando from a small town are storage and packing services.
Packing services are necessary because you can be spared a lot of stress. When you are moving to the big city, there are so many other tasks you have to finish and so many things to pack, because you probably need to take almost everything you own. Finding a packing service Orlando and letting professionals do the most time-consuming part can be a relief. Research the moving companies in Orlando well and start your relocation.
Use storage services
Using storage can save you a lot of trouble when you decide to move to Orlando from your small town. First of all, you may be downsizing. Secondly, your new home might not be ready and you have to leave your old one. Or, you simply can't decide what to do with some of your items. You can choose storage Orlando FL and spare yourself any potential trouble. Your items will be well-kept and safe.
Where are people moving to Orlando from?
People from all areas and all kinds of cities are moving to Orlando. When it comes to Florida, the residents of Miami, Fort Lauderdale, and West Palm Beach decide to leave their cities and move to Orlando. On the other hand, when it comes to state to state moves, the residents of New York and Jersey City are high on the list. From smaller towns, Dunedin residents are among those who choose Orlando as a place to call home. The population in Dunedin is 36,464. It is no wonder that you need to get used to living among 289,457 residents of Orlando.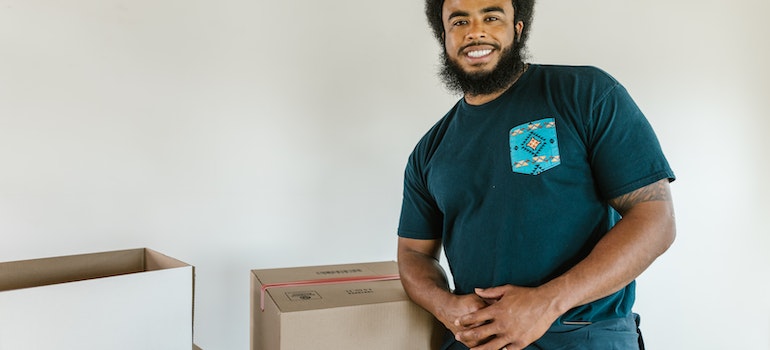 Even though the median income in Dunedin is higher than in Orlando, $46,310 compared to $41,901, there are more job opportunities in Orlando. If you decide to call movers Dunedin FL, you will be happy to know that the median home cost in Orlando is $294,400, while in Dunedin it is $330,900. Also, the median age in Dunedin is 52.5, while in Orlando it is 37. Younger people love investigating bigger cities.
Moving to Orlando is a great change
Even though moving to Orlando from a small town is not easy, that is one change you won't regret making. Orlando has so much to offer, and with our tips, you will know what to expect. That way, you will embrace this city as your own quickly. After you get used to the weather and traffic, it will be easy for you to accept the reasonable cost of living and great job opportunities.
Few simple steps
Contact our business
Reach out to our Florida movers by phone, email or through our website.
Get your free quote
Give müv the details of your upcoming relocation and receive a no-obligation moving quote and a tailored plan of action.
Enjoy your relocation
Forget about the stress of moving while one of the top moving companies in Florida handles your move.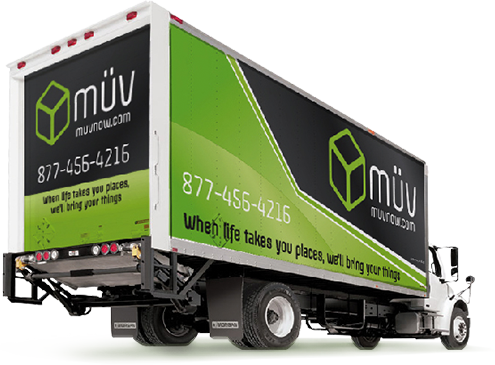 Sales Center Hours of Operation:
Monday - Friday: 9am-6pm
Saturday: 9am-1pm