Moving advice for seniors moving to Tampa
Get Your Moving Quote
"*" indicates required fields
So you've decided to move to Tampa and that's great! Tampa is a great place to move to, especially for senior citizens. We at müv have decided to give you some moving advice for seniors moving to Tampa. So let's not waste time and dig into moving advice!
Planning and downsizing are the first moving advice for seniors moving to Tampa
The first thing you would want to do is start planning your move way ahead. So before you start packing make a list of all the things that you own, you can do that by going from room to room. After that, you should find local movers in Tampa to help you with packing and moving. Since most companies have special prices and programs for moving seniors.  Now we mostly advise clients to start two months ahead, that is the average time that people need to get everything done. Also, many people plan this way and many websites will tell you to start doing this six months or even sooner, but for most people, it doesn't have to be that long; if you're well organized that is.
Now let's talk about downsizing your possessions. Most senior citizens in the US will probably sell their houses when moving to Tampa. Even if they don't they'll rent it to someone and move to a smaller house or apartment. This is where downsizing kicks in. We'll provide you with the steps that are most important when it comes to downsizing. Here are the steps:
Check the size of your new home and all the rooms including the attic, garden, basement, etc.
Do a proper declutter (reduce the number of things that you are taking with you)
Properly store unnecessary items
Prepare for the move and finally move to Tampa
If you're looking for moving and storage Tampa, there are plenty of companies that can assist you with this. Nowadays it's the easiest way to look for them online, or call them via phone.
Decluttering is another moving piece of advice for seniors
First of all, we'll tell you that if you're a senior citizen, you should ask someone to help you. Senior citizens are prone to back injuries, they have weaker ankles and more fragile bones. So it's much easier if someone can help you. How when it comes to decluttering there are numerous rules like the 20/20 rule which states that if it's under $20 throw it away; there is also the 1-year rule, which means that if you haven't used it for a year, donate it or throw it away. But we tend to stick to the one that works out for the most people. It's the five-box rule; you simply take six boxes and label them as throw away, keep, donate, store, fix, and sell. This is the easiest and we find it also to be the fastest way when it comes to decluttering process.
On the other hand, you can always ask friends and family to help you out. If you want to DIY the move and save the money they could help you all the way through. We also see that more and more people are using storage, which is a good deal. Since most people can't let go of certain things because they're special to them; but on the other hand they have no space where to put them. In this case storage is a great deal. If you have any antiques, furniture, or fragile valuables, there are climate-controlled options nowadays. They'll keep your possessions intact and safe. These are just some of the benefits of using storage. If you don't have things to store, that's great for you because you'll save a couple of bucks. That's why decluttering is one of the important moving advice for seniors moving to Tampa.
Packing tips for seniors
After you've made plans and decluttered it's time to start packing. If you want to DIY you'll need to get a lot of materials; so you'll need different tapes (duck tape, scotch tape, packing tapes, etc.), different size boxes, sticky notes, labels, different color markers, packing blankets, bubble wrap, packing peanuts, etc. You'll need a lot of power to do all of that. Especially when it comes to packing huge things like furniture and loading it on the truck. Don't forget unpacking, disassembling, and reassembling some more complex pieces of furniture. Some bigger pieces of furniture are usually put in storage Tampa Fl, while smaller ones are packed. But you can't do this for every piece of furniture.
Now if you can't do any of this on your own, think about hiring pros. There are many advantages when hiring professional movers; the most obvious ones are packing, loading on the truck, unloading, unpacking, moving things up and down, labeling, etc. Other than that you'll save a lot of time and money (and probably health) by hiring movers. Think of all the time that you can spend with your grandchildren or maybe traveling or doing something fun, instead of packing old teapots. Also, we have to mention that movers are a bit more expensive but they're worth every dollar. You just have to find reputable movers.
The conclusion
Since it's 2022 and all of us have phones, moving has become easy for seniors because of technology too! We hope that you liked the article and that you found it useful. Also, these were our thought on moving advice for seniors moving to Tampa. If you have any doubt or aren't sure about anything please contact us through our website. Furthermore, you can find a lot of interesting articles about moving and similar topics. We hope that you'll have a great, easy, and stress-free move. Have a great day too!
Few simple steps
Contact our business
Reach out to our Florida movers by phone, email or through our website.
Get your free quote
Give müv the details of your upcoming relocation and receive a no-obligation moving quote and a tailored plan of action.
Enjoy your relocation
Forget about the stress of moving while one of the top moving companies in Florida handles your move.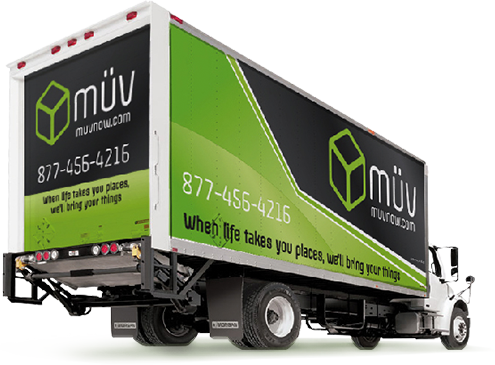 Sales Center Hours of Operation:
Monday - Friday: 9am-6pm
Saturday: 9am-1pm