Best Places to Retire in Brevard County
Get Your Moving Quote
"*" indicates required fields
Florida is one of the most popular places for senior citizens and people who wish to retire. It provides many excellent resources for the elderly, that help them enjoy their time and live their lives to the fullest. Brevard County is the home to many cities and places that are optimal for current or future retirees. We at müv have helped many people move there and have seen firsthand just how great this county is. In this article, we'll share with you our list of the best places to retire in Brevard County.
About Brevard County
Brevard County is located in the state of Florida's east-central region. The population was 606,392 in 2020, making it the tenth most populous county in Florida. Brevard County is also known as the Space Coast because of its tremendous economic influence from the John F. Kennedy Space Center. It has an outstanding educational system, many job opportunities, and a neighborhood for everyone. If you are a retiree, some places stand out, and hey can be a great choice for you. Those places are:
Cocoa,
Melbourne,
Rockledge,
Palm Bay.
Keep reading to find out more about these areas.
Cocoa
Cocoa is definitely one of the best places to retire in Brevard County. It's the home of 18,603 residents. The average home price there is $172,600. That is a significantly lower figure than the average Florida home value of $406,876. The cost of living index is 92.7, which makes it a very affordable place to live in. To provide further context, a cost of living index of 100 is the national average. It measures the relative cost of living in a particular place, based on the price of housing, food, healthcare, utilities, and so on. So with an index of 92.7, it means the citizens of Cocoa have to pay on average 7.3 less than the average American for all those things. These facts are one of the biggest reasons why so many people decide to hire movers in Cocoa FL and relocate there to retire.
Some of the many reasons why Cocoa is one of the very nice places to retire in Brevard County are the available resources for retirees and senior citizens. The Cocoa Senior Center is a community center that offers various programs and activities. Exercise classes, arts and crafts, social events, and so on. It also provides other resources like information on healthcare and housing options for seniors. You can also use the Cocoa Community Transportation service. It is an excellent door-to-door transportation for seniors who are unable to use regular buses and public transportation. All in all, Cocoa is a highly rated place for retirees and it's perfectly understandable why. 
Melbourne is one of the best places to retire in Brevard County
Melbourne is a city in Brevard county with a population of 85.064 people. It's a much bigger place than Cocoa, but still a very comfortable place for retiring. It has a very similar cost of living index and the average home value. The cost of living index is 92.2, while the average home price is $174,800. There's almost no difference! It all boils down if you'd like to be surrounded by more or fewer people when comparing the two places. Of course, a bigger place usually provides more options for you to enjoy and use. For example, Melbourne has many parks, trails, golf courses, and other recreational opportunities. It also has a larger number of fitness and yoga centers, as well as more social and cultural events. If you wish to meet more people, Melbourne is the right place for you.
What also makes it one of the great places to retire in Brevard County are its assisted living facilities and healthcare resources. Regarding the first one, you can find many great facilities that offer medication management, housekeeping, and transportation services. They are excellent things to use for senior citizens who wish to remain independent in their lives. Regarding healthcare, you can find some excellent hospitals, clinics, and pharmacies. In short, hire the best Space Coast movers you can find and start planning your relocation to Melbourne! 
Rockledge 
Rockledge is a town with 28.316 residents living there. It is a bit more expensive than the previous two cities, but not too much. The cost of living index is 97.7, which is much closer to the national average. Also, the median home price is $305,200. It provides many parks and recreations for people of all ages to enjoy. The most famous places are Taylor Park, McKnight Park, Larry L. Schultz Park, and Helen and Allan Cruickshank Sanctuary. These are just some of the places where you'd probably spend a lot of your free time and enjoy the sun and nature. Of course, these aren't the only reasons why you'd want to hire the most reliable movers in Rockledge FL, and plan your relocation.
In Rockledge, you'll find the Rockledge Senior center which offers plenty of activities and workshops for senior citizens. You'd have no problem meeting new people, making friends, and spending some quality time. You would also be able to use the Rockledge Senior Transportation program. If you need help getting to your medical appointments or running errands, they'd drive you wherever you need. You will also have access to the Meals on Wheels program, which is a very convenient thing to have at your disposal. Finally, the Brevard County Legal Aid office provides free legal help and assistance to senior citizens. Reach out to them whenever you have issues regarding wills, powers of attorney and other legal matters. To sum it all up, Rockledge is one of the places to retire in Brevard County. 
Palm Bay
Our final choice for this list is Palm Bay. It is the home of 122.942 people. Even though it's the biggest city on this list, it's also the cheapest! The cost of living index there is 90.4! The average home value is $226,100, which makes this place pretty affordable. Palm Bay is one of the best places for retirement in Brevard County as it is so welcoming and supportive of senior citizens. It provides an excellent seniors center, senior transportation services, Meals on Wheels, great healthcare, and so on. It also has several options for senior housing, like independent living communities and assisted living facilities. In summary, get in touch with trustworthy moving companies in Palm Bay if this town attracts you and start organizing your relocation!
Final Thoughts
These are just some of the best places to retire in Brevard County, but they have everything you need. From senior centers, to affordability, they offer it all. Yours is only to see what your preferences are, choose one of these places and enjoy.
Few simple steps
Contact our business
Reach out to our Florida movers by phone, email or through our website.
Get your free quote
Give müv the details of your upcoming relocation and receive a no-obligation moving quote and a tailored plan of action.
Enjoy your relocation
Forget about the stress of moving while one of the top moving companies in Florida handles your move.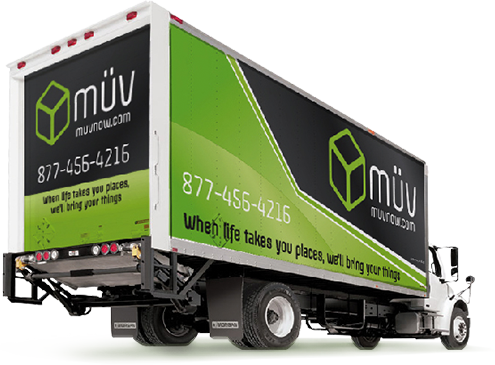 Sales Center Hours of Operation:
Monday - Friday: 9am-6pm
Saturday: 9am-1pm