Orlando Real Estate Trends in 2023
Get Your Moving Quote
"*" indicates required fields
Florida is a state which sees a steady increase of people moving there year over year. Orlando is one of the cities with the busiest real estate market in the state, so you can definitely feel the influence of those factors in it. Many people decide to move to Orlando but are not sure what's the current state of the housing market. They fear they can make a mistake by not really digging deep and getting to know it. Luckily, we are one of the best-reviewed and most reliable Central Florida movers, so we will give you all the information you need to make an educated decision. Let's take a look at the Orlando real estate trends and what will they look like in 2023.
What Did the Orlando Real Estate Market Look Like in 2022?
According to USA Today, Orlando's annual listing prices have increased by 21% over the past year. This makes it one of at least five cities that have had increases of 18% or more. For instance, the median price for a home in Orlando in August 2022 was roughly around $400,000. This is a 19% increase from the same time in 2021. Additionally, one of the key factors contributing to the strength of the Orlando real estate market is inbound relocation from places with high taxes and costs of living, like for example California. People and businesses from similar states choose less populated areas with affordable living and business costs, and that's why people are moving to Orlando. This type of influx of people who decide to move to Orlando is a great thing for the region's economy, but it has its downsides like the rise of the median home price.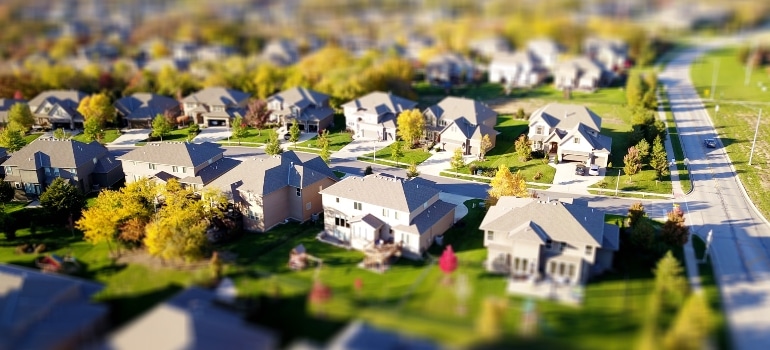 The number of sold homes is on a decline
But even though more people are moving to Orlando than before, the number of sales is falling. As per the most recent data, sales of homes in the region fell by 7.3%. That's an additional rise in the fall of sales when compared to 6.9% this time last year. On top of that, one of the reasons why sales are declining is the increasing interest rates. Buyers are having a hard time committing to a purchase as it's becoming more difficult to pay off their monthly payments. It is true that movers in Orlando are a bit less busy than the year before, but the demand is still high, so we might see a rise in sales in 2023. The Orlando real estate market is at a turning point, so we will see if some positive changes happen for interested buyers.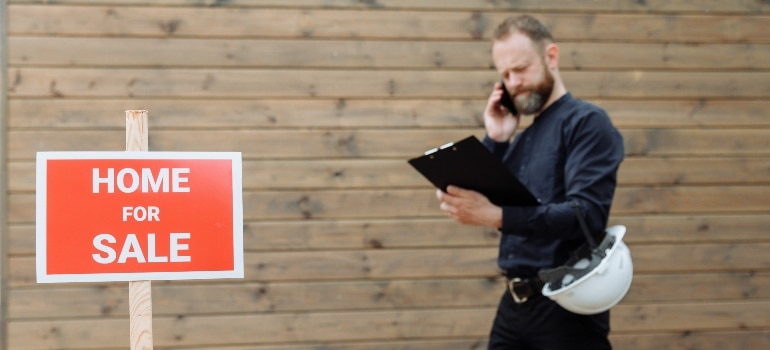 What's the current state of the Orlando real estate market?
Let's now take a look at Orlando's real estate trends as of right now on a city level. The average price of a sold property in Orlando increased by more than 25% year over year. We'll break down the city-level data and provide further explanations of what certain points mean. Some of these parameters are crucial for buyers, and if they are satisfied with them they will start house-hunting and hire the best residential movers in Orlando to help them relocate once they find their perfect home.
Average home price: $459.142
Average price per square foot of the home: $270
The average number of days a home spends on the market: 62
Traditional monthly rental income: $2,128
Traditional cash on cash return: 2.57%
Traditional cap rate: 2.63%
Price-to-rent ratio: 18
Walk score: 41
Let's now provide further clarification on some of these points to help you understand what they really mean.
Traditional cash-on-cash return
A frequently used rate of return in real estate transactions that determines the cash income produced on the cash invested in a property is called a  cash-on-cash return. Simply put, cash-on-cash return compares the annual return the investor received from the property to the mortgage payment made in the same year. Many people ask what is a good cash-on-cash return. The answer is that it relies on the investor, the regional market, and your projections for future value growth. Others will only consider a property with a return of at least 15%, while some real estate investors are satisfied with a safe and predictable return from 7% to 10%.
Traditional cap rate
The cap rate, which is determined by dividing a property's net operating income by its asset value, provides an evaluation of the yield of a property over a year. A $14 million property that produces $600,000 in net operating income (NOI) would have a cap rate of 4.3%. This means that you can expect around 4.3% of annual operating cash flow based on the cost of the property. And what is a good cap rate? That figure varies from investor to investor. In general, the higher the cap rate the greater the risk and return.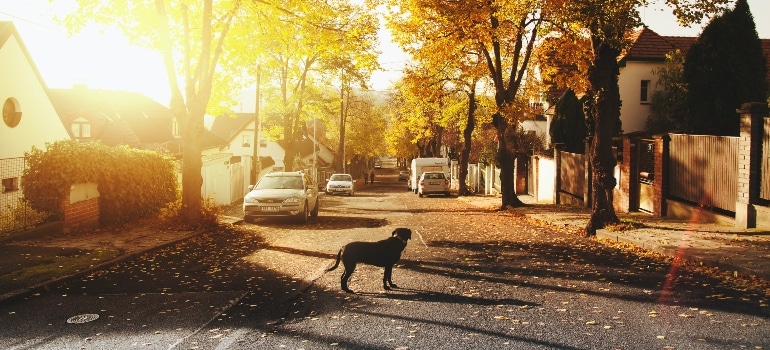 Price-to-rent ratio
The price-to-rent ratio determines or estimates whether it's cheaper to rent or own a property. It is used as an indicator if the housing market is fairly valued, or if it's in a bubble. It is calculated by dividing the average home price by the average annual rent. A good ratio for this factor is considered to be 15 or lower. A ratio of 18 is one of the factors that makes potential buyers and investors wary of buying a home and hiring local movers in Orlando to help them relocate.
Walk score
The walk score is a numerical score given to any address in the US. It measures the walkability index or put simply it analyzes the walking distances to surrounding amenities to determine how walkable a property is. The highest range is 90–100. This area is referred to as a "walker's paradise" since everyday errands may be completed without a vehicle. 70-89 can be easily walked. The majority of tasks can be completed on foot.  50-69 can be walked in part. You can run some errands on foot. 25 to 49 depend on cars. An automobile is typically needed to conduct errands. 0-24 also depends on an automobile. Orlando's walk score of 41 indicates that you would have to rely on your car for quite a lot of things.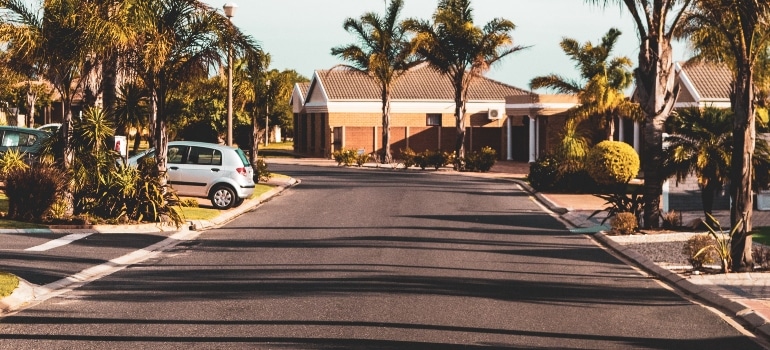 What Will Orlando's Real Estate Trends Look Like in 2023?
As of right now, the Orlando real estate trends indicate expansion and growth. We hope that in the next year, we will see additional growth and an easier market to navigate for buyers. Predicting real estate trends in Orlando isn't an easy job, but it's definitely possible to give a reliable prediction. We will take into account the most important factors that have the most influence on the housing market. For starters, Orlando is ranked as the 73rd-best place to live on the livability score. The crucial factors are listed below.
A strong job market
In terms of employment growth, Orlando is ranked sixth in the US. Orlando's employment level is anticipated to grow by 19% by 2030, which is almost twice the national average! The fields with the most anticipated growth in employment are recreation and hospitality, finance, education, healthcare services, and business and professional services. Its unemployment rate is on the decline, as it's down to 2.6% at the moment. Additionally, the number of jobs in Orlando increased by 11% in the three years before the pandemic started, with about 130,000 new jobs added to the city's economy. This is one of the biggest driving factors behind projected positive real estate trends in Orlando.
Population expansion
Among the 30 major American cities, Orlando has the second-fastest pace of population increase. It's bringing in more than 1000 new residents per week. According to Orlando.org, recent immigrants aren't just tourists, they are well-educated people that originate from states with weak economic growth. Additionally, the most recent census shows that Orlando's population has increased by about 70.850 since 2010. To sum it all up, the Orlando area is anticipated to grow by 1500 people a week by 2030. It will reach a population of 5.2 million.
Orlando is a popular tourist center in Florida
Due to the presence of Universal Studios, Sea World, and Disneyland, Orlando is referred to as the "Theme Park Capital of the World". On top of that, the wonderful beaches and nice weather draw a large number of tourists each year too. Given Orlando's economic success and population growth, the housing market has a lot of opportunities to grow. For US investors in residential real estate, particularly for turnkey real estate purchases, it presents an alluring option for investing.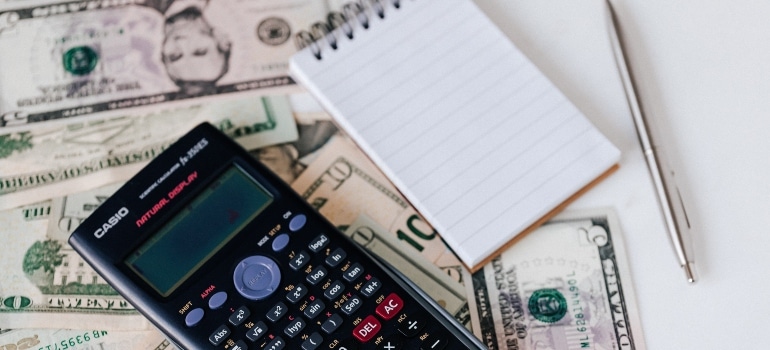 Attractive taxes options
Since Florida is one of the few states without a personal income tax, investing in Orlando's property market can help investors save money on taxes. Investors particularly benefit from its tax policies' flexibility in this expanding economy. Also, Florida is considered to have the fourth-friendliest tax laws in the US which is another reason why many businesses desire to set up shop here. If you are one of those potential newcomers make sure to use the best commercial movers in Orlando to make your relocation a smooth experience. Finally, Florida has a 5.5% corporate income tax. It presents a big opportunity for developing start-ups due to its advantageous tax environment and affordable real estate.
Tips for Buyers in the Current Orlando Real Estate Climate
Although the situation is not ideal for buyers given Orlando real estate trends, things have been getting better. Price growth is slowing down, and the realtors say that buyers are finding it easier to bargain for repairs and other issues surrounding homes on the market. It's important to remember that most experts aren't predicting decreases in prices this year. It's best to plan as if you are looking for a house in the best conditions you will get. Don't view real estate merely as an investment, it should primarily be your home. You can consider investing in the stock market, REIT or high-yield savings account if all you want is to earth a return on your investment.
Also, it's important to note that it's a much better option in the long term to buy a house, instead of renting it. If you are currently renting, buying allows you to stop paying for your landlord's mortgage and start building your equity. But if your financial plan relies on buying a home and selling it soon to profit from the rapid price increase, think again. Most real estate experts advise living in your home for 4-5 years. That way you can at least first make back the money you spent on buying it. Given this advice, it's important to always have reliable storage in Orlando FL close by.
How do Orlando real estate trends affect the sellers?
The market is still in the sellers' favor overall. Some property sellers are looking for interest rates to decline since it would increase the number of purchases in the market and help them when they search for their next residence. The mortgage rates may go down, but no assurance will happen. Inflation and recessionary conditions have the power to deter many buyers from signing a contract. Additionally, the inventory may eventually rise, reducing the competitive conditions that sellers currently enjoy.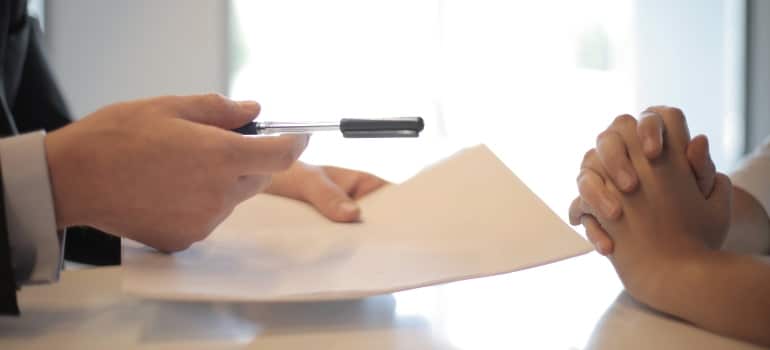 Conclusion on the Orlando Real Estate Trends Expected in 2023
Whether you are a buyer or a seller, the Orlando real estate trends are looking positive for the next year. Carefully examine the market and what is available before you commit to a purchase. You don't want to regret your decision later! It's imperative to comb through all the houses within your price range, check them out in person, and compare their pros and cons. Once you are done with that and found your new home, it's time to start planning your relocation. If you are from another state or a distant part of Florida, make sure to use the best packing service in Orlando. That will ensure your possessions arrive at your new home in one piece.
References:
www.noradarealestate.com/blog/orlando-real-estate-market/#Is_Now_a_Good_Time_to_Buy_a_House_in_Orange_County_FL
www.mashvisor.com/blog/orlando-housing-market-predictions/
Few simple steps
Contact our business
Reach out to our Florida movers by phone, email or through our website.
Get your free quote
Give müv the details of your upcoming relocation and receive a no-obligation moving quote and a tailored plan of action.
Enjoy your relocation
Forget about the stress of moving while one of the top moving companies in Florida handles your move.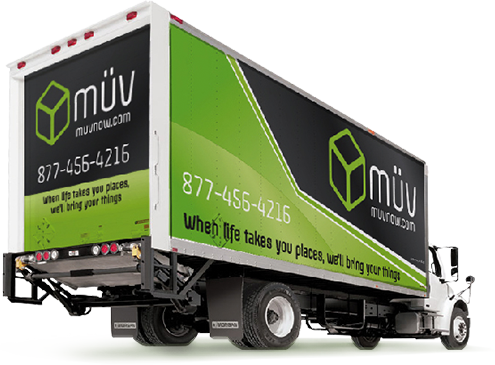 Sales Center Hours of Operation:
Monday - Friday: 9am-6pm
Saturday: 9am-1pm