Tampa Neighborhoods and Home Styles
Get Your Moving Quote
"*" indicates required fields
If you've chosen Tampa as your new home, we'll tell you that your move will bring an exciting experience to one of Florida's largest cities. On the west coast of Florida in Tampa Bay is Tampa, home to nearly 400,000 residents. This rapidly developing city is known for its rich history and modern lifestyle with unique housing options. You will also find yourself surrounded by people from different backgrounds, as well as a diverse job market. Tampa is one of the best places for real estate investors. If your new move is to Tampa, we'll introduce you to Tampa neighborhoods and home styles. You can then call Florida moving experts and prepare for your relocation immediately.
What is Special About Tampa Neighborhoods
Once you've made the final decision to move to Tampa, the next thing you need to do is decide which neighborhoods fit your needs and style. Keep in mind that the city offers a wide variety of settings that make up Tampa and the Greater Tampa Bay area. Each community has its character, culture, and housing costs. Researching Tampa real estate market is important before you choose your neighborhood. Then, it's up to you to decide whether you want to live downtown, on the outskirts, or along the bay. Tampa is a growing and evolving urban city surrounded by natural scenery and the bay's warm waters. Florida moving experts will point out some of the best Tampa neighborhoods and home styles and help you choose what is the best for you.
Some of the most popular Tampa neighborhoods that have something for everyone are:
Hyde Park,
New Tampa,
Downtown Tampa,
Davis Islands,
Ybor City,
Seminole Heights,
South Howard Avenue,
Bayshore Beautiful.
Hyde Park
In the beginning, we will introduce you to Hyde Park. It is a perfect choice if you are moving with your family. The historic district, which represents the spirit of old Florida, offers beautiful homes with wide front porches and Neo-Georgian columns. On the other side, there is also a new development with luxury apartments. The neighborhood is known for its cobblestone streets and rows of trees. Housing options range from family homes to apartments and townhouses. So, this is one of the best Tampa neighborhoods, and home styles are various.
Hyde Park is only minutes from downtown and Ybor City. It is located southwest of downtown Tampa. Across the Hillsborough River is the family-friendly neighborhood of Hyde Park. If your move involves a family, don't worry. Some of the best schools in Tampa are located here, making this area attractive to families. Life in Hyde Park is very fulfilling and comfortable, and you won't have to commute to downtown Tampa. Also, you can always find a good meal at one of the many restaurants or take a break at one of the many cafes and bars. Alternatively, enjoy a stroll through one of the parks.
New Tampa
Another place that could be one of the safest and most affordable places to raise a family in New Tampa. It is located in the northwestern part of the city and includes other smaller neighborhoods like Tampa Palms and Pebble Creek. The housing options are varied and relatively more affordable for the budget. It is a progressive neighborhood with modern townhouses and apartments. Outdoor activities can be found in many open spaces, as well as hiking trails. The New Tampa Nature Park with zip line is the perfect place for family activities and adventures. The Lower Hillsborough Wilderness Reserve is also located here. Activities at this reserve include canoeing, hiking trails, and picnicking.
On the other hand, New Tampa is an urban neighborhood that will meet your shopping and dining needs at the Tampa Premium Outlets.
If you choose to relocate here, you'll have the opportunity to enjoy the proximity of nature while living in the city. It may take you longer to get to downtown Tampa (about an hour's drive), but you'll have peace of mind and a more relaxed pace of life for you and your family. If you're preparing to move, don't waste your time doing it on your own, because local movers in Tampa are here to manage your moving process from start to finish. Relocation is their day-to-day business, so your move will be in capable hands.
Downtown Tampa
Why is downtown Tampa one of the most attractive and livable neighborhoods? There are several reasons. Located at the top of Hillsborough Bay, downtown is composed of tall buildings, commercial spaces, and waterfront parks, which always attract city lovers. If your work is here, you'll also want to live here. Housing options include apartments, condos, and smaller homes. You can move to Downtown Tampa as one of the most interesting Tampa neighborhoods and home styles options. All the cultural, social, and entertainment activities can be found here.
The Straz Center for the Performing Arts
The Florida Aquarium
The Glazer Children's Museum
Henry B. Plant Museum
Curtis Hixon Waterfront Park
Professionals choose this place to live because of the commercial offers. They also don't want to waste too much time between work and home. The vibrant area of the city attracts both young professionals and students. Tampa also offers many outdoor activities. Many landscaped areas along the coastline provide you with the possibility to spend your free time outdoors all year round.
Davis Islands
If you're considering moving to one of Tampa's neighborhoods as a retiree, Palma Ceia could be one of your choices. Housing prices are affordable, so whether you're an investor or looking for affordable real estate, you can find it in this neighborhood. You'll enjoy the views of the west side of Hillsborough Bay and many outdoor activities. Plus, if you're retired, you'll have access to medical care. Memorial Hospital of Tampa Bay is nearby. It is also one of the safest areas, with a low crime rate. Palma Ceia is only 4 miles from downtown Tampa but far enough away from the hustle and bustle of the city. These amenities make this neighborhood attractive to retirees as well as those looking for a little quiet.
Keep in mind that you will need enough time to prepare for a move to Davis Islands. Packing your belongings for the move can be a time-consuming task that requires your time and dedication. A packing service in Tampa will efficiently and safely pack your belongings and shorten the moving process.
Ybor City
One of Tampa's historic neighborhoods, known for its excellent nightlife, is located northeast of downtown Tampa. If you want to feel the charm of the Hispanic culture, you will find many Cuban and Latin restaurants here. The neighborhood is divided into several unique communities:
Historic Ybor
V.M. Ybor
Ybor Heights
East Ybor
College Hills
Ybor City is also known as the cigar capital of the world. Young and old alike will find something to enjoy along 7th Avenue. Ybor City Museum and State Park, where the present and past of this area meet. If you want to experience true Tampa spirit and history, this is where you should be.
Seminole Heights
This attractive neighborhood for young intellectuals, artists, and students is located in the central part of Tampa Bay. You will find many galleries, cafes, bungalows, and antique stores. This residential area is different from the rest of Tampa because there are no luxury residential properties. Many of the remaining Victorian-style homes give this neighborhood a 20th-century flavor. There is also a small selection of hotels and restaurants. If you want to move into a new home and feel like a local, choose Seminole Heights.
South Howard Avenue
Also known as Tampa's SoHo neighborhood, it's part of the Hyde Park area. It is a modern neighborhood known for its lively nightlife, as well as its excellent selection of restaurants and bars. Shopping is guaranteed to be extensive and of high quality. The neighborhood also has excellent public schools (the University of Tampa is also nearby), so in addition to young professionals, it also attracts families. Proximity to the Selmon Expressway provides quick access to downtown Tampa and other neighborhoods. Also, with so many neighborhoods that are close by, you can always change your mind and move somewhere else. This is especially easy when you know how much it costs to move into a house in Tampa.
Bayshore Beautiful
Just minutes from downtown Tampa is one of the most desirable neighborhoods. Bayshore Beautiful is located on Tampa Bay near Bayshore Boulevard. This affluent neighborhood offers some of the best views in the city of Hillsborough Bay. This small residential community is very close to SoHo and Hyde Park, allowing residents to be close to great shopping, as well as a variety of restaurants and cafes. The neighborhood is also known for its luxurious waterfront homes. If you're considering buying a home here, you can make a good choice as the community consists of several residential complexes. Bayshore Boulevard stretches along the waterfront of Hillsborough Bay, and the neighborhood gets its name from this picturesque boulevard. The area is suitable for family life as there are many parks and playgrounds for children nearby.
Tampa Home Styles
The time has come to look for a new living space. One of the first steps is researching the design styles that fit your lifestyle and your personality. After researching and choosing Tampa neighborhoods, it's up to you to choose a home that will be more than just a house with the square footage and room layout. Finding the style of your new home will help you bring your future space to life. Additionally, movers in Tampa FL will help you transfer all of the belongings you need to make a perfect home. You'll be able to spend time setting up your new living space, and your belongings will be moved safely and smoothly.
Mediterranean style
Tampa's neighborhoods and home styles are diverse, and one of the styles represented is the Mediterranean style. Homes in this style have large terraces or, courtyards, and arched windows and doors with spiral staircases. They also have small balconies and are usually covered with stucco. Red tile roofs are good insulators because they create an air pocket that keeps the air circulating during the warm months. The Mediterranean house style is typical of France, Spain, and other Mediterranean countries.
Victorian style
Houses of this type are free-form and have at least two floors. They have steeply pitched roofs, towers, arched windows, and shingled bays. Victorian gingerbread house designs appeared in America between 1875 and the end of the century. If you choose this style, keep in mind that it is a freestyle. No two Victorian homes are alike, which gives you room to be creative.
Contemporary style
Contemporary architecture is an integral part of today's housing. In addition to its historic neighborhoods, the city of Tampa is developing modern quarters of various styles. Modern homes build their design and space by communicating with the outside world. In this way, they create a sense of space inside. Spacious rooms and large windows are one of the characteristics of a modern home, as well as sustainable materials in combination with natural components.
Modern style
If you like more modern living spaces, take a look at Tampa's modern homes. The modern movement in architecture seeks clean, uncluttered spaces with lots of natural light. Modern and technologically advanced materials are used. Characteristics of this style are flat or shallow roofs with large glass areas in the front or back.
Preparing to move and pack items reveals many forgotten objects we've created over the years. You'll want to keep some of these belongings, but often you won't know where to put them. Luckily, storage in Tampa FL is a solution for you. Choose the storage unit that suits your needs and leave the rest to the professionals.
Ranch style
You can find a life surrounded by nature outside the hustle and bustle of the city on one of the ranches. This style of housing is considered a subtype of modern architecture. Ranch homes are usually a single story, often asymmetrical in the shape of a letter U or L. The privacy on the ranch is in the back, so the spacious yard is an important feature. Tampa also offers this more comfortable and peaceful lifestyle.
So start searching, and the moving process doesn't have to be your concern and work. One of the best choices is to entrust the task to the trusted residential movers Tampa, who will provide you with a free moving quote beforehand.
Enjoy One of the Tampa Neighborhoods and Home Styles
If you start on time with all the preparations, every move can be an exciting adventure. Tampa offers a large number of neighborhoods with a variety of housing options. The search can be challenging, but through this article, we have offered some guidelines that can help you. Tampa neighborhoods and home styles are various, and everyone can find a place and fit in according to their needs and expectations. Tampa is waiting for you!
Few simple steps
Contact our business
Reach out to our Florida movers by phone, email or through our website.
Get your free quote
Give müv the details of your upcoming relocation and receive a no-obligation moving quote and a tailored plan of action.
Enjoy your relocation
Forget about the stress of moving while one of the top moving companies in Florida handles your move.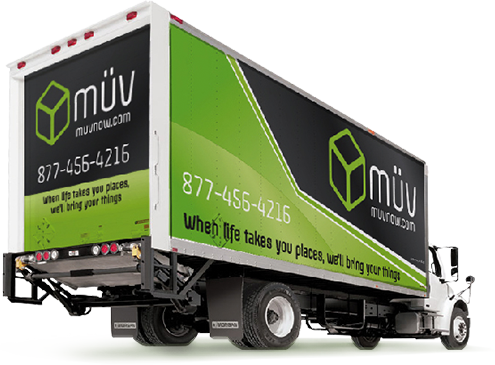 Sales Center Hours of Operation:
Monday - Friday: 9am-6pm
Saturday: 9am-1pm