The Tampa Real Estate Market: 2023 Trends
Get Your Moving Quote
"*" indicates required fields
Whether you want to move your Florida home or look for an investment property, Tampa is an excellent choice. This densely populated metropolitan area in Florida has over 3.2 million residents. When it comes to the city of Tampa, currently it is home to about 394,809 residents. The number of people who move to Tampa is growing, due to many factors. If you also are among people who are interested in Tampa real estate market, just stay with us. Today we will discuss Tampa's housing market from different points of view. Also, we will remind you of outstanding local movers in Tampa that are at your disposal once you decide to move your home. Let's see what's happening with real estate prices and if this is the right place for investment and relocation. With our help, you will find out if you should invest in a property in Tampa.
The Tampa Real Estate Market Is one of the Hottest in the Country
Before you start planning any other step that you will take, you will want to know if is Tampa worth it. This is especially important for people who would like to come to Tampa from other cities in the Sunshine State. First of all, you should know there is a huge demand for housing in Tampa. Our movers in Tampa are constantly booked and they are helping many singles and families to move their homes to this magnificent place. But you are still wondering what attracts so many people to this city. To help you find proper answers to the questions on your mind these days, in this article, we will tell you more about:
Tampa as a destination to work and live;
the current housing market in Tampa;
demand for renting and buying homes in Tampa;
Tampa real estate market predictions for 2023;
Top locations in Tampa to invest in 2023;
Tampa's population.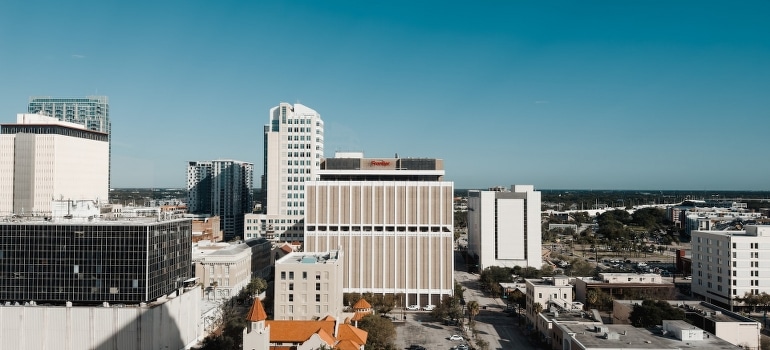 Why should you choose Tampa?
Day by day, people are more and more open to changes that will help them improve their lives. Even if the potential change includes relocating with the help of our müv experts, it can be so beneficial to many aspects of a person's life. If you are in doubt about leaving your current place for Florida (or more specifically, Tampa), maybe now is the right moment to consider your doubts thoroughly. For more than a few decades, people have chosen Florida as a perfect place to live and work. Although it's not that easy to leave your current city or state, Florida abounds with different opportunities.  Undeniably, the demand for real estate in many cities and towns all across Florida has been exceedingly strong, especially over the past few years. Naturally, some cities are just more popular than others and Tampa is one of them. So, keep that in mind!
Livability and a strong economy are reasons why the Tampa real estate market is on the rise
Before you start thinking about investing in some other city, make sure to get to know Tampa better. This city is many things – a major business center in this region and a family-friendly place. Also, Tampa is a place with amazing beaches but also world-class museum collections. Whether you opt for downtown or some of the many laid-back beach towns, you will soon confirm Tampa is a great place to live. If you have visited Tampa before or spent some time in this beautiful town, now you will learn about your new destination and how our moving services Florida can help you reach it.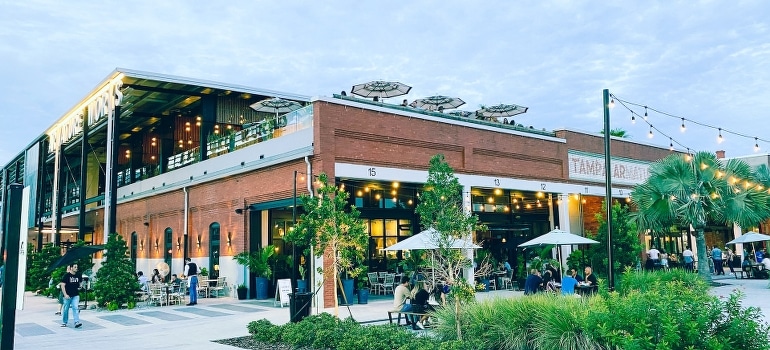 One of the first things to count on when living in Tampa is no income taxes. Besides, there is no estate tax in Tampa, too. That makes living in this city pretty affordable. In addition, housing costs in Tampa are lower than in many other cities across the country. The next thing you should know is the job market in this place. Luckily, the continuously thriving economy in Tampa along with steady job growth is one of the vital reasons why people keep moving to Tampa. You can find a perfect job in Tampa, regardless of your profession and age. On the other hand, if you are moving to Tampa for work, you can also enjoy many other advantages such as nice weather and beautiful nature wherever you go.
The excellent education system, food scene, and entertainment
The demand for housing in Tampa is very high, especially after the Pandemic. Families from many parts of Florida have realized how amazing this place really is. Tampa has an excellent selection of schools and colleges. This is one of the reasons why many parents are among homebuyers and real estate investors in this town. In this lovely place, you will find some of the best educational facilities in the state. When it comes to colleges and universities, Tampa is also a phenomenal spot for all future students. Besides the well-known University of Tampa, students can opt for Hillsborough Community College or the University of South Florida.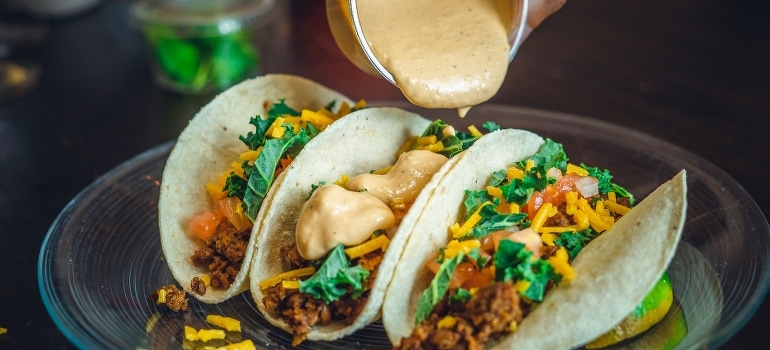 If we continue exploring things that positively affect the housing market in Tampa, you need to mention food and entertainment in this area. In case you like sampling new dishes, Tampa is a place where you should search for your future home. Many restaurants in this town cover a wide range of cuisines, including Italian, Indian, Mexican, Brazilian, and seafood. After moving to this place, it will be easy to fill your weekend calendar. Tampa has some of the best art and cultural destinations. There are so many things to do and see after you complete your move with the help of our residential movers in Tampa. So, prepare to enjoy meeting Tampa in sunny weather. But before it, let's complete the job related to renting or buying a home in this place.
Get to Know the Current Housing Market in Tampa
Homebuyers and real estate investors continue to compete for the available listings in Tampa. According to experienced real estate agents and analysts, this is not going to stop, certainly not in 2023. But before you start thinking about renting to meet Tampa more, let's see your options when it comes to home buying in Tampa. Due to statistics, the median property price in Tampa (September 2022) ranges from $346,013 to $1,115,744. The average price per square foot is currently between $247 and $562. Some realtors say listings for sale number around 1,800 homes. Right now it is not that simple to find a home that you can afford, since the demand is still very high. Before you find an ideal home that suits your planned budget, maybe you should opt for renting.
Should your rent or buy in Tampa in 2023?
Although Tampa real estate market predictions for 2023 warn that prices are not going down, make sure to devote yourself to the search. If you are struggling with finding a home to buy, it is a good idea to rent a home in Tampa and then continue your search. Keep in mind that the median rent price in this city (for December) 2022 is $2,295. So, consider your budget and start looking for a suitable home for rent in Tampa. Once you pick a home in Tampa, our packing service Tampa is at your disposal. We will help you protect all of your possessions and move to this incredible city. All you should do is keep tracking your housing and job opportunities in this city while we are taking care of your moving process.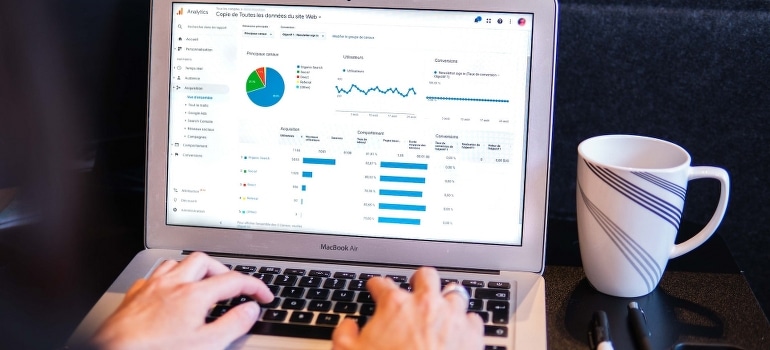 Tampa Housing Market and Population Predictions for 2023
With low inventory and high demand for real estate, it is pretty clear that we can't expect any lower prices. If you are still wondering where is the demand coming from, you should check all things about Tampa we have mentioned. In addition, the pandemic has allowed many workers in the country and worldwide to work from home. This was something that opened an opportunity for many individuals to relocate to a better city without leaving their jobs. As a result, we can notice the sudden increase in population growth in Tampa.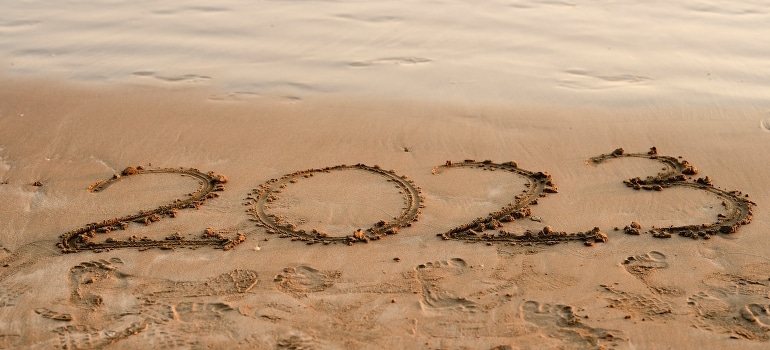 Did you know that Tampa's population increased by around 10,000 just over the past two years? With almost 395,000 residents and all amenities for a high-quality life, Tampa is about to continue its growth. Experts say they expect Tampa's population will continue to rise in 2023 but also in later years. Population growth has a significant impact on the Tampa real estate market. Also, creating more demand for housing in Tampa is related to the available inventory and home prices. If you are lucky to find a perfect home in Tampa, you can count on our storage in Tampa FL. Here you can place the excess of your possession after the relocation.
Where to Look for a Home in Tampa?
Moving your home to Tampa means you have to consider different options. The price you will pay for your Tampa home will depend on many factors, such as the location and features of the neighborhood you choose. But if you are a newcomer to Tampa, this task can be truly challenging for you. To help you out, have listed some of the best suburbs in Tampa where you should look for available housing options. Whether you plan to buy a home or planning to rent it in the beginning, certainly you can find something suitable for your budget in one of the suburbs in Tampa.
Some of the most popular suburbs in Tampa among renters and homebuyers
To make things easier for you, we will help you find out what housing costs you can expect in some of the most popular Tampa suburbs. Here are some of the places in this area to check out:
Brandon, with an average home price of $216,000 and a median rent price of nearly $1,400;
Dunedin is a family-friendly suburb with an average home price of $219,000 and an average rent of approximately $1,127.
Palm Harbor, with a median home value of $246,000, and an average rent of $1,370.
Clearwater, with an average home price of approximately $221,000, and a median rent of about $1,170;
Largo, an urban-suburban suburb with an average home price of nearly $134,500 and a median rent of $1,130;
Keystone, a rural suburb with a median home price of $397,200, and an average rent of slightly below $2,000.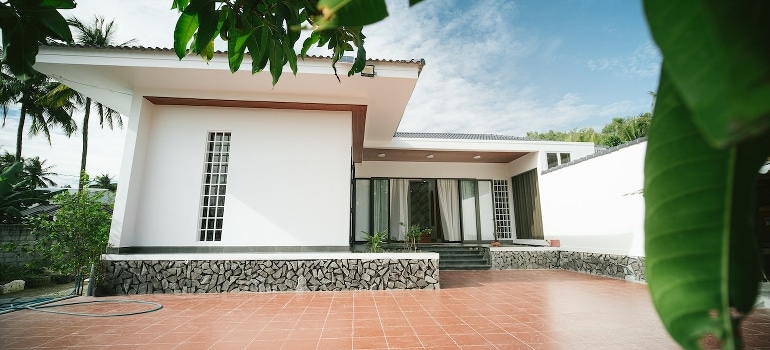 After you take a look at a home and rent prices in some of the most appealing suburbs in the Tampa area, we believe it will be easier for you to continue your search. So, make a list of suitable locations for you according to housing costs and try to visit on-site or online. Maybe this is a good way for you to decide on something new that you will like more than you expect. One thing is for sure, you will not make a mistake by choosing any of mentioned places.
Invest Wisely and Become a Happy Tampa Resident
There is no doubt that Tampa has changed a lot in the last few years. This has become one of the most popular places in this area among investors and rental property seekers. The Tampa real estate market seems like it is not getting back to the old trends of the years before the Pandemic. So, whether you are a first home buyer or looking for a new property, we highly recommend you not skip this incredible city. If you decide to get a rental property or a family home for your family in the Tampa area, you can only prosper in the years to come. This is a phenomenal city for seniors, professionals, students, and families!
Few simple steps
Contact our business
Reach out to our Florida movers by phone, email or through our website.
Get your free quote
Give müv the details of your upcoming relocation and receive a no-obligation moving quote and a tailored plan of action.
Enjoy your relocation
Forget about the stress of moving while one of the top moving companies in Florida handles your move.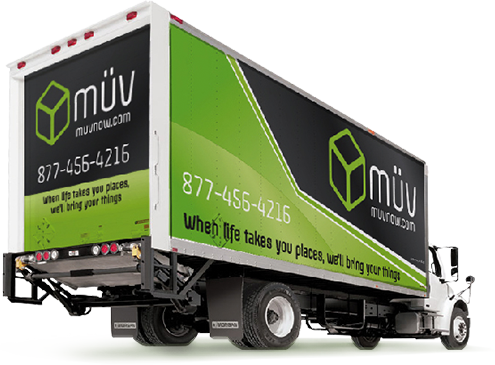 Sales Center Hours of Operation:
Monday - Friday: 9am-6pm
Saturday: 9am-1pm