Top shopping spots in Central Florida
Get Your Moving Quote
"*" indicates required fields
Orlando and the heart of Florida boast a vibrant reputation for their exhilarating theme parks and thriving tourism scene. Beyond the enthralling attractions and boundless outdoor adventures, you'll also discover a shopper's paradise brimming with retail therapy. As one of the top moving companies in Central Florida, we're here to unveil the ultimate shopping destinations, designed to elevate your Central Florida experience to unparalleled heights.
Disney Springs is a great place to start with
If your next move is to Orlando, make it simple with movers Orlando. A team of experienced professionals will tailor the relocation according to your needs. Of course, a trip to Orlando with kids is incomplete without taking home some cherished souvenirs from the Walt Disney World's property. Housing over 100 stores, Disney Springs is a treasure trove of merchandise, accessible with a park admission ticket.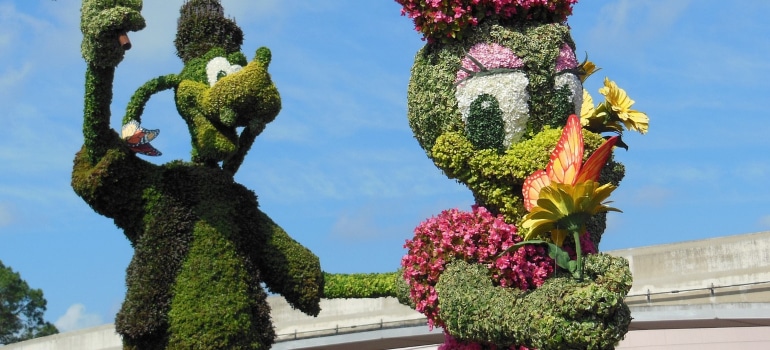 This shopping haven hosts the world's largest Disney store, the World of Disney, and the Star Wars Store—a must-visit for fans of the galaxy far, far away. Satisfy your hunger at themed restaurants and marvel at the extensive range of Lego products at the Lego Store. Even Coca-Cola has its dedicated space, allowing you to meet their beloved polar bear mascot.
Orlando Premium Outlets – great deals all around
For bargain hunters and deal enthusiasts, Orlando Premium Outlets is your go-to shopping destination. Frequented by locals, tourists, and out-of-state visitors, this shopping center boasts an impressive selection of brands like Victoria's Secret, Hugo Boss, Adidas, Levi's, Quicksilver, Diesel, and Tommy Hilfiger, among others. With discounts reaching up to 60% off retail prices, it's no wonder this place ranks among Central Florida's top shopping spots.
Park Avenue is full of top shopping spots in Central Florida
North of Orlando, in Winter Park, is another popular shopping destination, Park Avenue. A street is an exciting place, full of culture and events. Many festivals are held here, including the Winter Park Sidewalk Art Festival, which is held every year. The area has a large number of boutiques for a unique shopping experience. The assortment ranges from clothing to jewelry to home decor. A successful move is a relocation done on time and in your best interest. Therefore, leave the move in the experienced hands of moving companies Winter Park, and you will have a smooth relocation. This will provide more time for your favourite activity – shopping!
The Mall at Millennia – for those with acquired taste
If you like to indulge in luxury shopping, the Mall at Millenia is a must-see. Don't expect discounts, as this is not the place to ask about the price of an article. It's a place where you can do some quality shopping, and for a break, there are food courts and restaurants. This mall has more than 100 stores with big names:
Burberry
Abercrombie & Fitch
Apple
Emporio Armani
BOSS
Jimmy Choo
L'Occitane
Prada
Rolex Boutique
The mall is just minutes from the airport, and the building itself offers a unique ambiance with spacious hallways, a glass roof, and bright atriums. Among the top shopping spots in Central Florida, this one is sure to be on every list.If you're not careful, you could end up needing storage Orlando FL units to fit all of your new stuff ! We will be more than happy to provide you with a variety of storage units and storage options that will keep your belongings safe.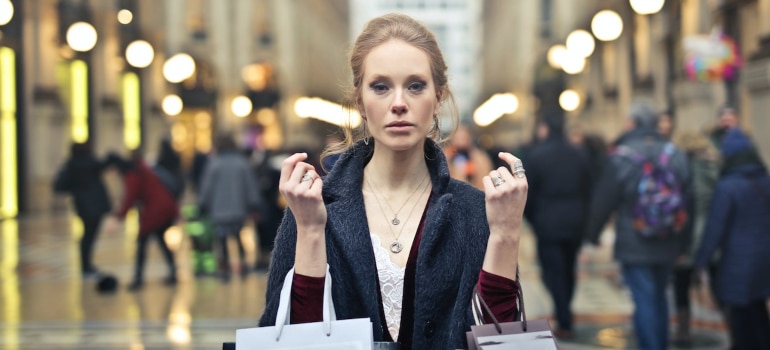 Mount Dora Marketplace
This unique place was designed as a closed market with more than 35 stores offering different and unique assortments. The wide selection of products ranges from clothing to arts and crafts, home decor, and food. You will also find plants and flowers. If you want to prepare a delicious meal at home, you can buy meat, and cheese and season it with a good bottle of wine. You can also enjoy a tasty meal of different cuisines in one of the many restaurants in the market. For your move to Florida, count on movers Oakland FL and make time for your favourite hobby.
East End Market
If you're tired of shopping at traditional malls, we recommend a different experience. The two-story East End Market is a place that showcases the best of Central Florida cuisine, fresh produce, and art. It's located in Orlando's Audubon Park Garden District, and you can find cheese shops, butcher shops, bakeries, and fish shops. In addition, this is where workshops are held, such as cooking classes and gardening workshops. It is a popular destination for residents and tourists alike, as it promotes local agriculture and involves the local community.
Magnolia Square
Right in the center of Sanford, you'll find a quaint place to shop, eat, and be entertained. If you've come to this colorful square to shop, you'll find a wide range of specialty and craft stores. At Magpie's Modern General Store, you'll find handmade soaps and apothecary items, as well as unique gifts and vintage clothing. The store pays tribute to local vendors of the past. Gallery on First features the work of local and regional artists and is also a place to buy, sell and trade books and music. The gallery also houses craft stores and studios. For those who love handmade crafts, you'll find unique jewelry, pottery, and furniture. Magnolia Square is a unique place in a picturesque setting, ideal for those who want to explore the local communities.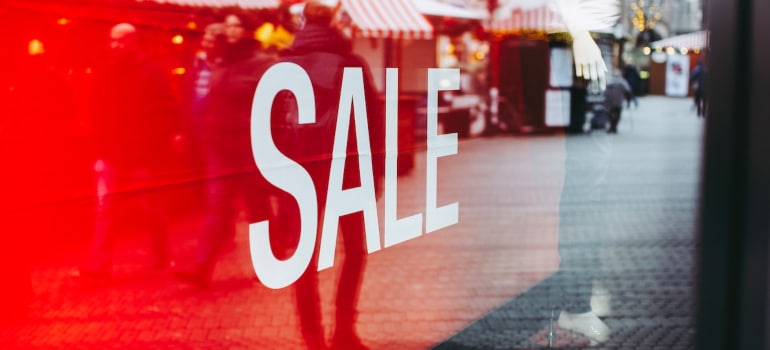 Lake Buena Vista Factory Stores
In Orlando, you'll find another mall that offers deep discounts on apparel and housewares. You'll find many popular brands such as Gap, Reebok, Nike, Calvin Klein, Timberland, Justice, and many more. The merchandise that comes straight from the factory is discounted from 20% to 70%. If you're visiting Orlando, Lake Buena Vista Factory Stores is located near the Walt Disney World Resort and other tourist attractions, so it's a convenient place to shop.
Main Street – something for everyone
Main Street Kissimmee in Kissimmee, Central Florida, offers shopping in a unique historic setting. Stores, restaurants, and businesses are housed in 19th and 20th-century buildings. It's a great place for tourists to experience the charm of old Florida. Try beauty products at Kiss Me Beauty Supply or find stylish clothing, for men and women, at Shore's on Broadway Boutique. One of the most famous markets is the weekly Main Street Kissimmee, held every Thursday. You can buy many local products here. If you are willing to explore, Main Street Kissimmee will introduce you to many stores and restaurants, as well as the cultural heritage of the area.
Have fun this spring at the Top shopping spots in Central Florida!
There is an abundance of top shopping spots in Central Florida that cater to a variety of tastes and preferences. From the enchanting Disney Springs and the bargain-filled Orlando Premium Outlets to the culturally-rich Park Avenue and the luxurious Mall at Millennia, there's something for everyone. Immerse yourself in the local charm at Mount Dora Marketplace, East End Market, Magnolia Square, and Main Street Kissimmee, or indulge in discounted retail therapy at Lake Buena Vista Factory Stores. As you explore the magic of Central Florida's theme parks and attractions, don't miss out on the memorable shopping experiences awaiting you in this vibrant and diverse region.
Few simple steps
Contact our business
Reach out to our Florida movers by phone, email or through our website.
Get your free quote
Give müv the details of your upcoming relocation and receive a no-obligation moving quote and a tailored plan of action.
Enjoy your relocation
Forget about the stress of moving while one of the top moving companies in Florida handles your move.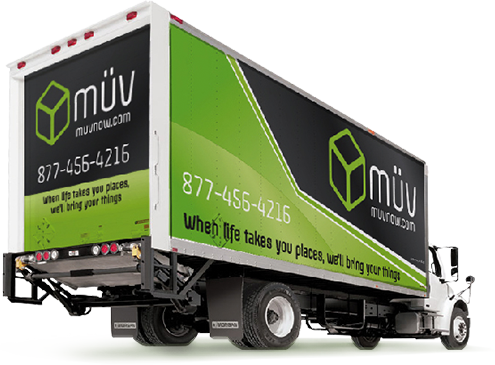 Sales Center Hours of Operation:
Monday - Friday: 9am-6pm
Saturday: 9am-1pm