What to expect when moving from Brandon to Tampa
Get Your Moving Quote
"*" indicates required fields
Are you planning a move from Brandon to Tampa? If so, you're in the right place. We can tell you what to expect when moving from Brandon to Tampa. We'll provide valuable insights and practical advice to help you navigate this exciting transition. Partnering with trusted movers in Brandon FL, can make the process smoother.
Comparing Brandon and Tampa: key differences
Before you make the move, it's essential to understand the main differences between these two cities. Tampa, located on the west coast of Florida, has a larger population and offers a more urban lifestyle compared to the suburban atmosphere of Brandon. The job market in Tampa is more diverse, with opportunities in industries such as finance, healthcare, and technology. The city's transportation system is more extensive, including public buses, streetcars, and easy access to major highways. Partnering with local movers in Tampa will ensure a seamless transition.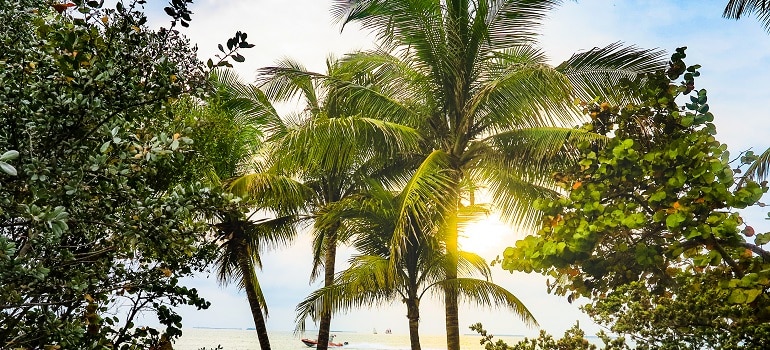 Lifestyle changes: adapting to life in Tampa
When moving from Brandon to Tampa, you'll notice a change in the pace of life. Tampa offers a vibrant cultural scene, with various museums, galleries, and performing arts venues. Sports enthusiasts will appreciate the presence of professional sports teams, such as the Tampa Bay Buccaneers (NFL) and the Tampa Bay Lightning (NHL). Outdoor recreational activities abound, with numerous parks, beaches, and nature trails to explore. The dining options in Tampa are diverse, with a wide range of cuisines, and the nightlife offers something for everyone, from upscale lounges to laid-back bars. Enlisting the help of movers in Tampa FL can make settling in much easier.
Cost of living changes to expect when moving from Brandon to Tampa

Regarding living expenses, Tampa is generally more expensive than Brandon, though still affordable compared to other major cities. Housing costs, including rent and property prices, tend to be higher in Tampa. Similarly, you can expect to pay more for utilities, groceries, and transportation. Healthcare, education, and childcare costs may also be higher, so it's crucial to factor these differences into your budget when planning your move. Florida moving experts can offer valuable advice on managing the costs associated with relocating.
Top attractions in both cities: What you'll leave behind and what awaits you in Tampa
As you prepare to leave Brandon, it's natural to feel a sense of nostalgia for the attractions you've enjoyed there. However, Tampa has much to offer in terms of attractions, such as:
Busch Gardens Tampa Bay: An African-themed amusement park with thrilling rides and animal exhibits

The Florida Aquarium: A family-friendly attraction featuring marine life exhibits and interactive experiences

Ybor City: A historic neighborhood known for its Cuban and Spanish influences, as well as its lively nightlife

Tampa Riverwalk: A scenic waterfront walkway with parks, restaurants, and events
In addition to these attractions, Tampa hosts numerous special events and festivals throughout the year, ensuring there's always something new to experience.
Education and schooling options in Tampa
When moving from Brandon to Tampa, it's essential to consider the education options available for your family. Tampa is home to a variety of high-quality public, private, and charter schools, providing you with many choices for your children's education. The Hillsborough County Public Schools district serves both Brandon and Tampa, but you'll find additional schools and specialized programs within the city limits of Tampa. The city also boasts several higher education institutions, including the University of South Florida, the University of Tampa, and Hillsborough Community College, offering a wide range of degree programs and continuing education opportunities.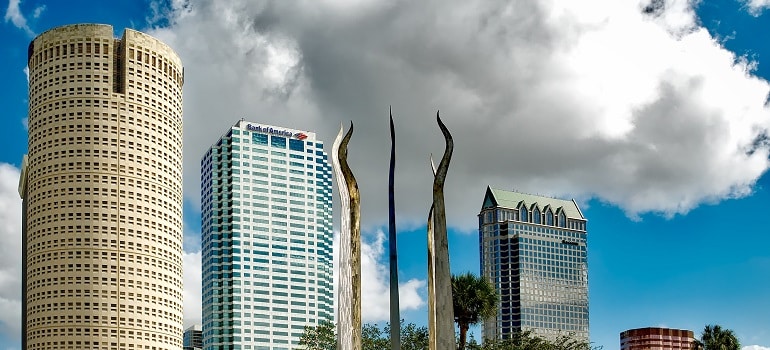 Weather and climate considerations
As you prepare for your move, it's crucial to understand the weather and climate differences between Brandon and Tampa. Although both cities are located in the same region, Tampa is closer to the Gulf of Mexico, which can result in slightly milder temperatures and more humid conditions. You can expect warm summers with frequent afternoon thunderstorms and mild, pleasant winters. Tampa is also more prone to tropical storms and hurricanes during hurricane season (June through November), so you must familiarize yourself with local emergency plans and preparedness measures.
Job opportunities and economic growth in Tampa
One of the significant advantages of moving to Tampa is the diverse job market and economic growth potential. The city has a robust economy with numerous healthcare, finance, technology, and tourism opportunities. Significant employers include Raymond James Financial, WellCare Health Plans, and JPMorgan Chase. Additionally, the Port of Tampa is a vital hub for trade and commerce, providing numerous job opportunities in logistics and transportation. The thriving business environment in Tampa can contribute to career growth and stability for newcomers.
Healthcare facilities and services
Moving from Brandon to Tampa allows you to access a broader range of healthcare facilities and services. Tampa has several highly-regarded hospitals and medical centers, including Tampa General Hospital, St. Joseph's Hospital, and Moffitt Cancer Center. These facilities offer comprehensive care, including specialized treatments and advanced medical procedures. Access to high-quality healthcare is crucial for maintaining your and your family's well-being, and the healthcare options available in Tampa can provide peace of mind.
Community involvement and social opportunities
Finally, it's essential to consider the social and community aspects of your move from Brandon to Tampa. Tampa boasts a diverse population and offers numerous opportunities for community involvement and socializing. You can join local clubs, organizations, and meetup groups to connect with people who share your interests, such as sports, hobbies, or volunteering. Tampa also hosts various cultural events and festivals, such as the Gasparilla Pirate Festival and the Tampa Bay Margarita Festival. These provide unique opportunities to immerse yourself in the local culture and make new friends.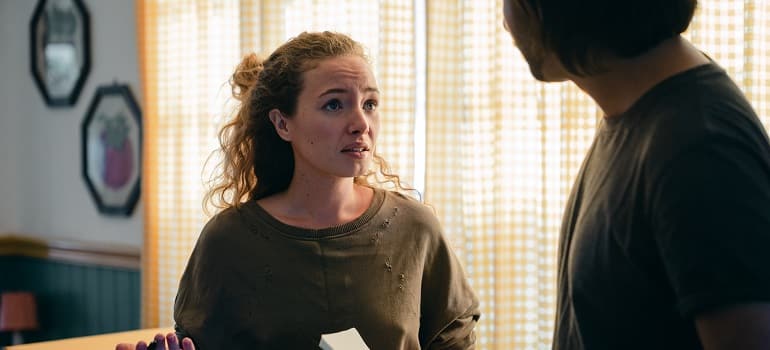 Tips for a successful move: how to make your transition smooth
Don't hesitate to rely on the expertise of professional movers, for a smooth relocation experience. Here are some tips to ensure your move from Brandon to Tampa goes smoothly:
Research moving companies and choose one with a solid reputation for 

reliable service

Start organizing and packing early, beginning with items you rarely use

Consider downsizing and decluttering to make your move more manageable.

Once you've moved, take the time to explore your new city and join local clubs or groups to make new friends and connections
Concluding remarks on what to expect when moving from Brandon to Tampa

Moving can be an exciting adventure, and knowing what to expect when moving from Brandon to Tampa will help ease your transition. Remember the key differences between the two cities, and be prepared for the lifestyle changes that come with living in Tampa. Remember the cost of living adjustments and take advantage of the city's numerous attractions. Embrace the opportunities that await you in your new home and enjoy exploring all Tampa offers.
Few simple steps
Contact our business
Reach out to our Florida movers by phone, email or through our website.
Get your free quote
Give müv the details of your upcoming relocation and receive a no-obligation moving quote and a tailored plan of action.
Enjoy your relocation
Forget about the stress of moving while one of the top moving companies in Florida handles your move.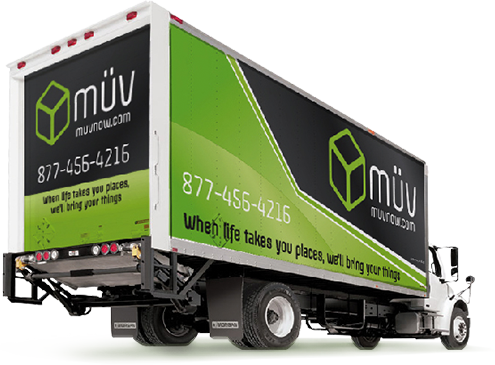 Sales Center Hours of Operation:
Monday - Friday: 9am-6pm
Saturday: 9am-1pm