What is the fastest way to pack and move in Florida?
Get Your Moving Quote
"*" indicates required fields
Moving is a complex process that takes a lot of time and energy. First of all, you have gone through a rough period search for a new home where you plan to live. After months of researching, you have finally found a place to live. Now comes another important part and that is packing. This can also be an overwhelming process for many people. No matter how many times you have already moved, it is different every time. First, you need to find reliable Central Florida movers that will make your entire relocation experience easier. Then, you will have to create a thorough packing and moving plan. You simply cannot just start from anywhere. There are certain rules that you can apply and that work for almost every relocation. Therefore, start reading this article to find out about the fastest way to pack and move.
Make sure to start immediately
As soon as you choose your future home, make sure to start with moving preparations ASAP. Ideally, you will have several months to finalize all preparation steps. However, this guide will help you even if you need to move in the shortest possible period. If you have set a moving date one month in advance, contact your movers in Tampa FL, and ask what type of moving services they offer. Inform your movers of what you plan to take with you. In addition, a moving company should send a representative to inspect your goods. Then, get back to your rooms. This is an ideal opportunity to do some clearing out of your items. Since you are in a big hurry, you need to find the fastest way to pack and move. Therefore, do not get too sentimental over the items which you should toss away.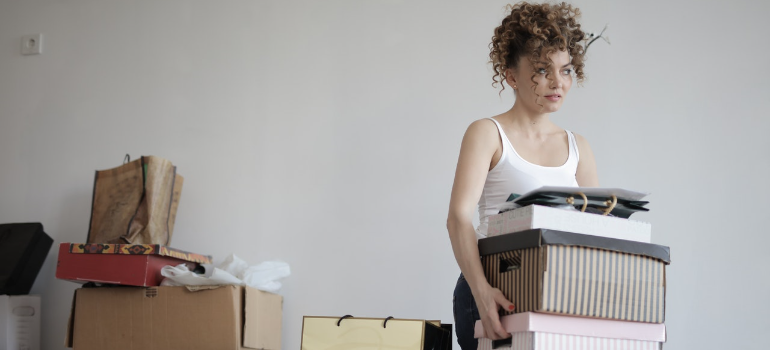 Few useful tips on mastering the fastest way to pack and move
Once you start going through all your possessions, make sure to write them down in three different columns. There should be one for donating, selling, and dropping goods into the trash. The best is to always start in your bedroom since it is probably full of clothes. In addition, make sure to ask some of your friends to come and help you out. Friends will honestly help you decide what to keep and what to discard. For larger items, it is advisable to book a packing service. Your movers Orlando have more experience in packing large items. In addition, these can be dangerous and cause injuries. Since you want to stay away from any risk, let professionals handle this for you. In the meantime, you can dedicate your precious time to other important steps. Finally, if possible, book a full-moving service, so movers will pack everything.
In case you go with DIY packing
To make packing as easy as possible, it is crucial to get the right packing supplies on time. Create a list of packing materials you need.
You should get moving boxes of different sizes, packing paper and peanuts, and a lot of duct tape. Once you get all the packing materials, start going room by room. Also, do not go to another room until you finish with the first one. To sort out clothes, you can use some large trash bags. Pack efficiently to save time. Put the trash bags over the hangers and there you go! You have a proper moving closet. When packing books, make sure to put them in sturdy boxes. Also, put some separators to avoid the books going back and forth in a moving box. In addition, use your shoe organizer and try to squeeze there all your shoes.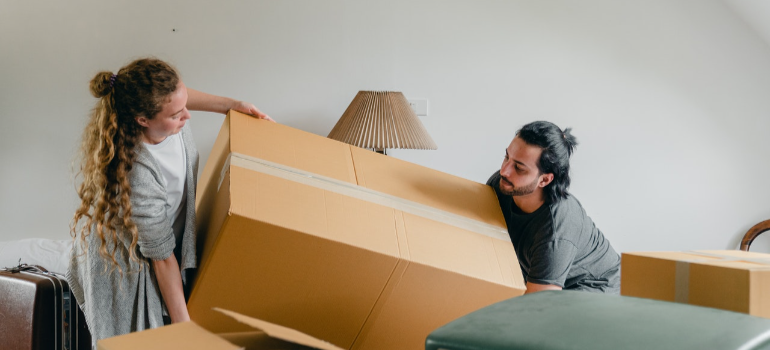 Packing glassware and other sensitive items
When it comes to packing glass, it always gives you headaches, especially if you are in a rush to get to your new home. Therefore, to save time on packing, get tones o packing paper.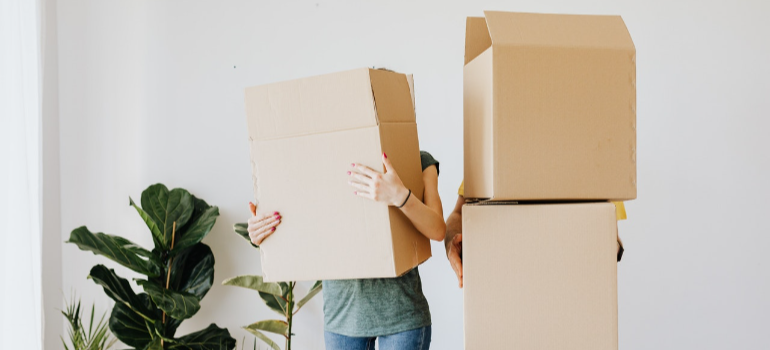 Also, old newspapers will perfectly work. Make sure to wrap each piece separately and stash them on top of one another. you can use cushions as fillers in moving boxes. This will prevent bumping dishes into each other and possible breaks and damage. Remember to always follow your moving checklist for the best packing and moving results. In addition, always label all the boxes properly and write them down on your moving list. This will not only help your Space Coast movers when loading goods on and off the truck. It will help you a great deal, once you start unpacking your possessions.
Another way to pack and move fast
When you start packing food, it would be useful to pack as few perishables as possible. There is no need to throw them away. Instead, make sure to cook some delicious meals during moving preparations. It is important to take care of your health during a stressful period such as moving. When packing liquids and opened jars, first remove the lids. Then, put over some plastic wrap and then close it with a lid. This is one of the best ways to prevent spilling things out during transportation. Also, take care of your fridge. That means defrosting it before your movers come to pack it. Finally, it would be great if you could find time to quickly clean it. And not only your fridge. Try to clean as much of your furniture as possible. It would be easier when you start unpacking to immediately put clean items in their place.
It is very useful to find the fastest way to pack and move. For such a long and complex procedure, you need to save your money and your nerves. You can always rely on your movers to pack everything from your old home. This will save a great deal of your time which you can spend on other important moving tasks. Remember not to start with packing until you get all the packing materials. Failing to get everything will only prolong the packing period. Finally, try to enjoy the preparation procedure as much as possible. Soon you will be staying in your new home.
Few simple steps
Contact our business
Reach out to our Florida movers by phone, email or through our website.
Get your free quote
Give müv the details of your upcoming relocation and receive a no-obligation moving quote and a tailored plan of action.
Enjoy your relocation
Forget about the stress of moving while one of the top moving companies in Florida handles your move.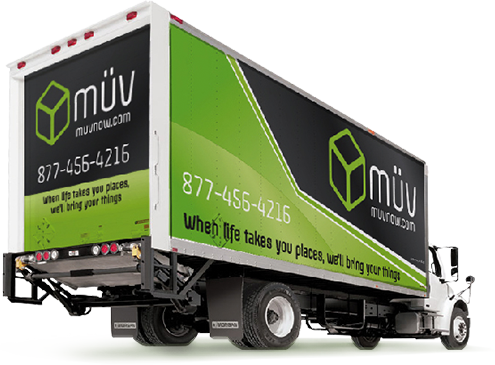 Sales Center Hours of Operation:
Monday - Friday: 9am-6pm
Saturday: 9am-1pm