Best elementary schools in Pinellas County
Get Your Moving Quote
"*" indicates required fields
Pinellas County, located along Florida's Gulf Coast, is a thriving community known for its stunning beaches, vibrant cultural scene, and numerous outdoor recreation opportunities. The best elementary schools in Pinellas County are one of the most compelling reasons to move to this area. High-quality elementary education is vital in a child's development, which highlights the importance of educational opportunities when considering a move to Pinellas County. Our team at müv is here to assist you, whether you're seeking moving services in Tampa or planning a move within the county.
Discover the Top 5 Unique Elementary Schools in Pinellas County
Researching elementary schools is an essential aspect of moving to Pinellas County with kids. Pinellas County has a diverse range of schools, each with its own strengths and weaknesses. It's important to identify the schools that meet your family's needs in terms of academics, extracurricular activities, and community involvement. Additionally, the school district boundaries can vary from neighborhood to neighborhood, so it's crucial to research the exact area where you plan to live. By doing your due diligence and researching elementary schools before moving, you can ensure that your child receives a high-quality education and has a positive school experience, which can impact their future academic and personal success.
Curtis Fundamental Elementary School: Embracing Traditional Values and Character Education
Located in Dunedin, Curtis Fundamental Elementary School focuses on academics and employs dedicated teachers. It uniquely emphasizes traditional values and character education. The school is known for its small class sizes, allowing for individualized attention and fostering strong student-teacher relationships. For a seamless relocation to the area, consider the services of movers Dunedin FL offers.
Perkins Elementary School: Fostering creativity and global Awareness
Situated in St. Petersburg, Perkins Elementary School is renowned for its arts-integrated curriculum. Its Center for the Arts and International Studies program fosters creativity and global awareness among students, setting it apart from other schools. Students have the opportunity to participate in various art forms, including dance, music, visual arts, and theater. To ensure a smooth move to St. Petersburg, work with reliable moving companies Largo FL has to offer.
Madeira Beach Fundamental K-8: Connecting students with the local environment
This Madeira Beach school offers a back-to-basics curriculum with strong parent involvement. Its unique marine science program connects students with the local environment, allowing them to explore the wonders of the Gulf of Mexico. The school also has a community garden, teaching students the importance of sustainable agriculture and environmental stewardship.
Brooker Creek Elementary School: Innovative learning experiences
Found in Tarpon Springs, Brooker Creek Elementary School provides a strong academic program and various extracurricular activities. Its unique feature is hands-on, technology-based learning experiences in the Innovation Lab, where students can explore robotics, coding, and other STEM-related activities. The school also offers after-school clubs and enrichment programs, catering to a wide range of interests. If you're moving to the area, rely on movers Palm Harbor FL offers for a smooth transition.
Highland Lakes Elementary School: Emphasizing positive school climate
Located in Palm Harbor, Highland Lakes Elementary School emphasizes academic achievement, social development, and parental involvement. Its school-wide Positive Behavior Support (PBS) program promotes a positive school climate, making it stand out. The school also features a "Leader in Me" program, encouraging students to develop leadership skills and fostering a sense of community.
Stand-out education opportunities: What makes these schools in Pinellas County shine
Don't wait any longer to give your children the best start in life! Take advantage of the outstanding education opportunities in Pinellas County by making the move today. Our team of experienced moving professionals at müv is ready to assist you in your transition, ensuring a smooth and stress-free experience. Get in touch with us now to start planning your family's exciting new chapter in Pinellas County. The top elementary schools in Pinellas County excel due to their:
High-quality curriculum and instruction, ensuring students receive a solid academic foundation
Innovative teaching methods that engage students and foster a love of learning
Specialized programs and extracurricular activities catering to diverse interests and abilities
Strong parent involvement and support, creating a nurturing environment for students
Community partnerships that enrich the educational experience and contribute to the local community, such as collaborations with museums, parks, and local businesses
Making the move: investing in your child's future
The educational system in Pinellas County significantly contributes to the community's appeal and offers numerous benefits for families:
Access to top-notch schools that prioritize academic achievement, social development, and character building
Opportunities to engage in a range of extracurricular activities, fostering well-rounded students
A supportive community that values education and provides resources for families, such as parenting workshops, community events, and support networks
To ensure a smooth transition when moving to Pinellas County, work with experienced professionals like moving companies Clearwater FL. They can help you navigate the logistics of moving, find the right neighborhood to suit your family's needs, and guide you through the process of enrolling your child in their new school.
Tips for a successful move
Once you've decided to move to Pinellas County, it's essential to consider how you can successfully integrate into the community and make the most of the educational opportunities available. Some helpful tips include:
Attend school orientation events to familiarize yourself with the school, its staff, and other parents
Join parent-teacher organizations to stay informed and involved in your child's education
Explore community resources such as libraries, parks, and recreation centres, which often offer family-friendly activities and events
Network with other families in the area, as they can provide valuable insights and recommendations
Stay informed about local news and events through community newsletters and social media groups
Best elementary schools in Pinellas County make the move worthwhile
The best elementary schools in Pinellas County offer exceptional education opportunities, making moving to this thriving community worthwhile for you and your children. Relocating to Pinellas County means investing in your child's future and providing them with the best possible foundation for lifelong learning and success. As you consider making the move to Pinellas County, it's important to weigh the advantages of the outstanding education system against other factors, such as housing options, job opportunities, and the overall quality of life. Fortunately, this vibrant community offers a wealth of resources and support for families, making it an ideal place to call home.
Few simple steps
Contact our business
Reach out to our Florida movers by phone, email or through our website.
Get your free quote
Give müv the details of your upcoming relocation and receive a no-obligation moving quote and a tailored plan of action.
Enjoy your relocation
Forget about the stress of moving while one of the top moving companies in Florida handles your move.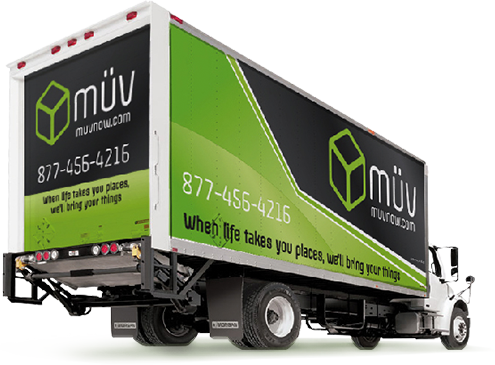 Sales Center Hours of Operation:
Monday - Friday: 9am-6pm
Saturday: 9am-1pm