5 benefits of moving to Florida
Get Your Moving Quote
"*" indicates required fields
Florida has been a popular moving destination for quite some time, and not by accident. Many who packed their boxes and moved there report an improved and more laid-back lifestyle. By moving to Florida, you get to enjoy many benefits. Our team at müv came up with this quick guide to let you know why life in Florida is worth the move. Whether you are moving to start a family or a new job – Florida has it all. So keep reading for more information and useful tips. Also, contact us if you need one of the best moving companies in central Florida – which would be us!
What makes Florida so popular?
We can't speak about the top 10 moving destinations without mentioning Florida. The so-called Sunshine State still holds a high place as a top inbound state with an increased population. Before you start looking for moving and storage Tampa services, take a look at the following advantages to living in Florida that will keep you motivated while you are getting ready for the move.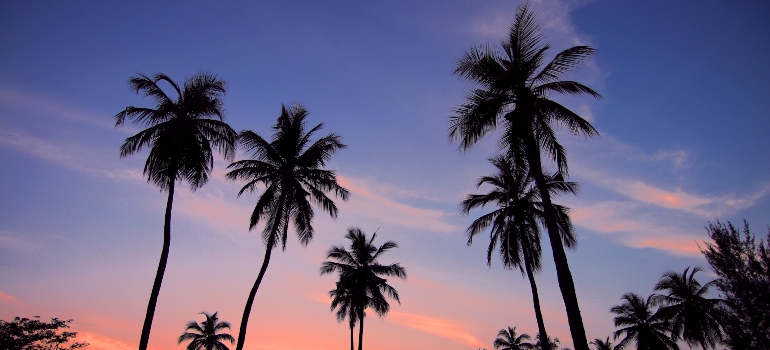 1 – The majority of the cities in Florida have amazing communities
Whether you choose Miami, Orlando, Tampa, or Fort Lauderdale, you won't make a mistake. The same goes with Boca Raton and other smaller places. What all of these places have in common is cultural diversity. Basically, every corner of Florida is multicultural. You can see that through language diversity, restaurants, festivals, and exhibitions. Basically, everyone from every part of the world is welcome in Florida with open arms.
The communities in Florida are unique on their own, however, have something important in common: they prioritize their well-being. Plus, they fully believe that a secret to a fulfilled life is balancing career and leisure time.
2. – Strong economy and a highly-competitive job market is why many are moving to Florida every year
If you want to thrive in Florida, then all you have to do is book reliable Space Coast movers (or movers from other cities in Florida) and get going! Just keep in mind that Florida's job market is quite competitive since many job-seekers from different fields of work frequently move here. It might take you some time until you land a better job, however, it's worth the effort. Salaries in Florida go above the national average. Furthermore, the business environment in the majority of the cities is ideal for aspiring entrepreneurs. That being said, it's worth mentioning that Sunshine State ranks among the top US states for entrepreneurs. Many recognized startups originated exactly in Florida and are operating at full capacity still to this day!
3 – Education in Florida is worth the move
Education is one of the strong motivators for many families to pack their bags and move where schools are much better. This is why Florida has seen an influx of young families looking forward to providing the best education for their kids. Most schools in the entire state are well-ranked, and produce a great number of graduates who continue to some of the most prestigious Universities.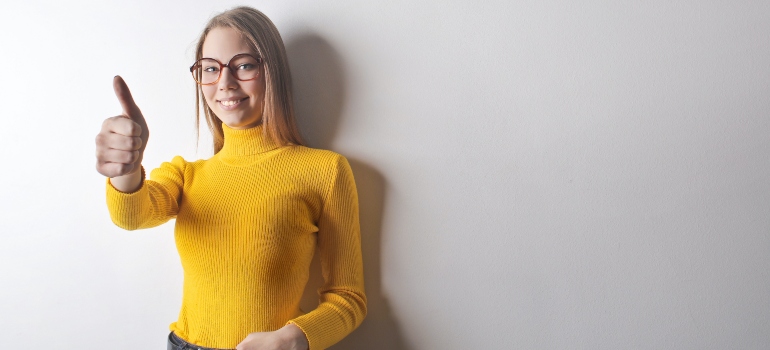 Some of the best Universities in the US are Florida State University, the University of Miami, and the University of South Florida. Therefore, it's easy to conclude why Florida counts as a college-friendly state with amazing campuses. Students across the US (and beyond) move to Florida to pursue their degrees and careers.  If you are one of them, then wait no more and check the moving companies Melbourne FL has on offer!
4. – Excellent healthcare system across the state
Excellent and accessible medical facilities and simplified administration make Florida's healthcare system run smoothly. Plus,  some of the best medical professionals work there. Therefore, it's not s surprise that the medical industry is one of the top employers.
5 – Breathtaking nature and a plethora of outdoor options await you once you move to Florida
Once you are done with a busy working week, you have a weekend left to explore not only Florida's beaches but also many other outdoor areas! Camping, biking, kayaking, and hiking are common activities amongst the residents of Florida. Therefore, expect to become an outdoor lover yourself in case you haven't participated in such activities before. People who move to Florida change their lives for the better by partaking in a more active way of living.
Florida has some of the best movers who will help you move and settle in your new home
Whether you're looking for moving services in Orlando, Miami, or Tampa – there's a perfect mover in Florida for you. The only thing that comes difficult when searching for a perfect mover is choosing amongst top-level ones. That's right, Florida has many well-versed and experienced movers that are always up to the task.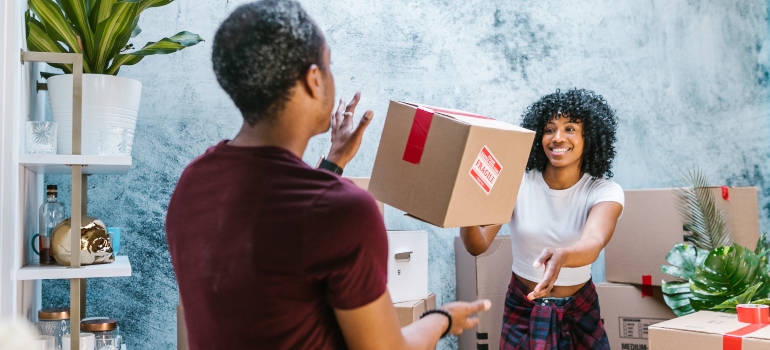 Here's how to spot the right mover for you:
Check if they have all certifications, as well as the USDOT number.
Also, check if the information about the company is available in FMCSA's database.
Make sure the company offers packing and loading services.
If you live in a remote area, inquire about storage distance.
Compare reviews from different platforms. Pay attention mainly to those that refer to storage quality and how capable and courteous is the moving crew.
Some of the best movers in Florida can help you plan your move the right way
When you make a realistic and doable moving plan, moving to Florida seems like a piece of cake. This is especially important if you're moving for the first time. That's why you should never hesitate to ask your movers for help. Their duty is to assist you in the best possible way in order to make sure you feel safe and relaxed throughout the move. Good movers will know how to guide you and give the best advice.
Few simple steps
Contact our business
Reach out to our Florida movers by phone, email or through our website.
Get your free quote
Give müv the details of your upcoming relocation and receive a no-obligation moving quote and a tailored plan of action.
Enjoy your relocation
Forget about the stress of moving while one of the top moving companies in Florida handles your move.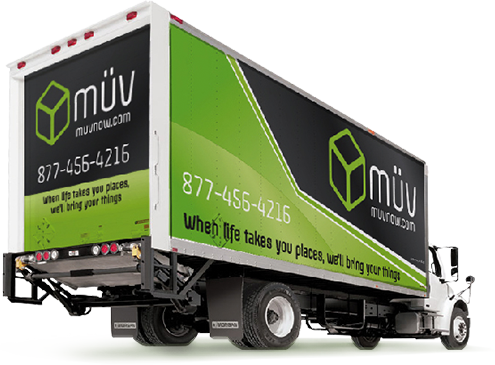 Sales Center Hours of Operation:
Monday - Friday: 9am-6pm
Saturday: 9am-1pm