Clever tips on finding the right storage unit in Florida
Get Your Moving Quote
"*" indicates required fields
Moving is a difficult process and so is storing. Because of that we as moving and storage experts in Florida would like to help you. In this article, we'll discuss and give you tips on finding the right storage unit in Florida. This process might take some not time, but not as much as moving. It also includes a lot of different factors one of which underpaying or overpaying your storage. This being a fact, let's dive in and see how to pick the right storage just for you.
What do you want to keep in the storage?
This is the first question that you would want to ask yourself. The simple answer is that there are different types of storage all around Florida. So if you want to store something very sensitive to weather changes you should opt for weather-controlled or temperature-controlled storage. This way by controlling the weather or temperature you'll simply decrease the possibility of decay or damage caused over time. Some of the items that need this kind of storage are:
Leather furniture or anything made of leather
Wooden furniture of any type from chairs to pianos
Collectible items (coins, stamps, money, comics, wine, etc.)
Musical instruments (

strings, woodwind, brass, keyboards, and percussion)

Document anything made of paper really
Photos  and artwork
Household appliances and any electronic devices
Carpets and rugs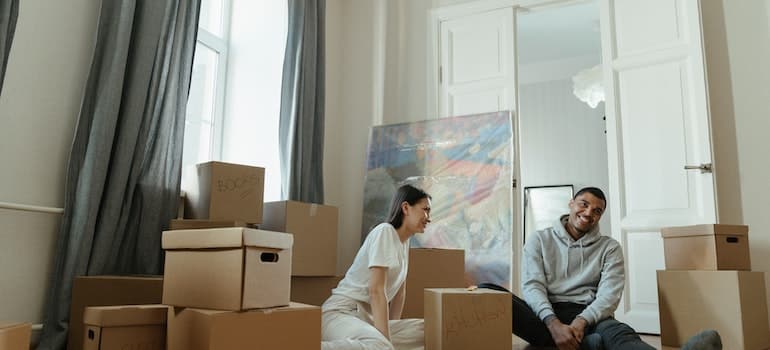 On the other hand, you can opt for cheaper storage like outside or self-made; so good luck with that. Just imagine putting a good carpet in storage without air-conditioning it would be eaten by moths in a matter of hours.  So if you need any storage Melbourne FL, we've got you covered there as well as in other parts of Florida. As you know Florida isn't just hot it's also quite humid so this will cause organic materials to decompose quite quickly. Also, control over weather and climate will keep the fungus, bacteria, insects, and other unnecessary pests away.
How to find a good storage company
This can be tricky but the best way is still word of mouth aka. the good old reference. If you can ask some of your friends in Florida for example do you know of any high-quality storage Tampa FL that you could recommend; or something like that. If you don't have friends or family in Florida try going online, but be warned that there are a lot of scammers nowadays. There are fewer scammers when it comes to storage than when it comes to moving. But our advice is to pick a company that does both moving and storage. This is also good because they come hand in hand with one another. People who are renovating or moving usually need both of these services so put this on your checklist.
On the other hand watch for false reviews and comments. Use google maps to try and find local storage nearby. So if you're in Miami you shouldn't look for storage Orlando FL. We mean, you can, but it's not that near. We've got you covered for some areas in Florida, but when it comes to moving we can move you to the moon and back in necessary. So try to find any nearby storage with a feature that you'll need so you can access it anytime. The best thing about modern storage is that you can have access 24/7/365 plus they're secured with lasers, sensors, and CCTV cameras, and a guard is watching over the storage 24/7.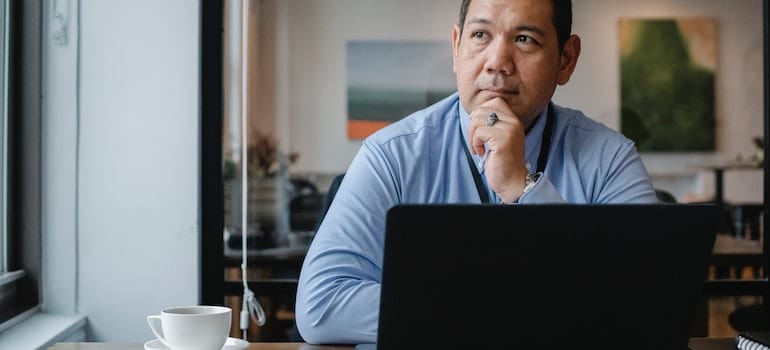 Another tip on finding the right storage unit in Florida is to know why you need it for
So if you want storage for a lot of things they try to put them all in one big pile and measure their height, width, and length. Use these measures when searching for the perfect storage plus keep the climate control in your head. Also, think about how you'll dispose of these items and you should also know that you need some extra space so you can go in and out comfortably. So don't take too big or too small. If the storage is too small spontaneous combustion can occur, thus igniting the storage and causing an arson. Since you probably don't want your things burned to the ground, take a bit bigger storage. That is one of the tips on finding the right storage unit in Florida
A good tip for finding the right storage unit in Florida is to look for insurance
If the company is trustworthy they'll offer you insurance and coverage in case something happens. This is also a good tip when you're looking for a reliable moving company. You'll be charged with some extra fees but this is quite important if you need to safely store office equipment. They're all quite secure but an additional ridiculous amount of money might play a vital role in an unforeseen scenario or an accident.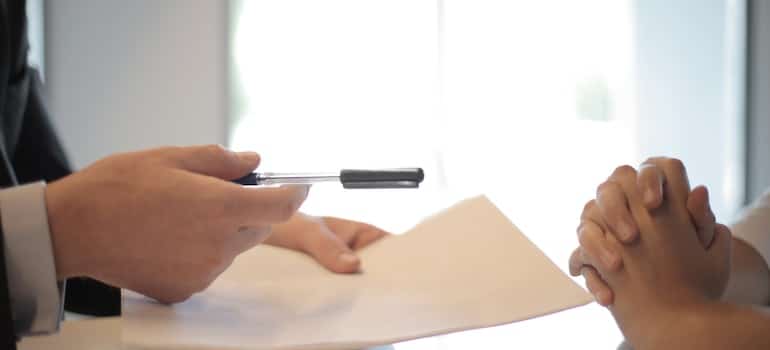 Clever tips on finding the right storage unit in Florida in a nutshell
Thank you for reading our article and we hope that you found it useful. These were our clever tips on finding the right storage unit in Florida. In a nutshell, you should follow tips like checking the storage (or moving) company by reading online reviews and asking for references from your close ones; asking if they can provide you with any insurance; looking for specific air-conditioning or weather conditioning preferences; think about the size of the storage; re-think what you'll want to keep there; declutter properly before/after a move or renovation. These were our top tips. If you need anything more check out our blog section for more tips for storing and moving or contact us for a free moving estimate. Have a great day and a stress-free move.
Few simple steps
Contact our business
Reach out to our Florida movers by phone, email or through our website.
Get your free quote
Give müv the details of your upcoming relocation and receive a no-obligation moving quote and a tailored plan of action.
Enjoy your relocation
Forget about the stress of moving while one of the top moving companies in Florida handles your move.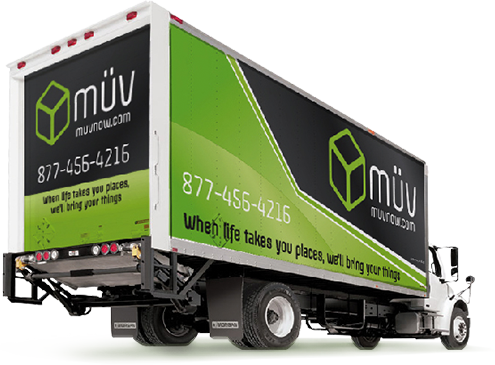 Sales Center Hours of Operation:
Monday - Friday: 9am-6pm
Saturday: 9am-1pm