How a storage unit helps during a divorce
Get Your Moving Quote
"*" indicates required fields
We all know that divorces are hard on themselves and so are moving and storing. One good thing about storage is that it can help you protect your belongings. Since unline your heart, your possessions don't get broken or stolen. Don't get us wrong, we at müv know that there are a lot of divorces nowadays and it's not an easy process. So we would like to help you talk about how a storage unit helps during a divorce. We also understand that it's now always about the emotions or kids; most of the time it's the best solution for both parties involved. There are numerous and various reasons, so the best way may be to split up; after all the farewell is in most cases the only way. So let's see what can you do with those belongings of yours.  Let's dive in!
A storage unit can help you protect your possessions during a divorce
As in most cases organizing, planning well, and making an item list is the key. So we'll provide you with a list of things, you should do. This is an example of how we think you should do it. Our experience as one of the most popular storage Melbourne FL has thought us that it'll save you time and money. So here is the help list.
Make a list of all the items that you have in your house
Do it room by room
While making an inventory make two columns (e.g. "mine" or "yours")
Start with big things like beds, furniture, TV, etc.
Next, you should go with appliances and smaller items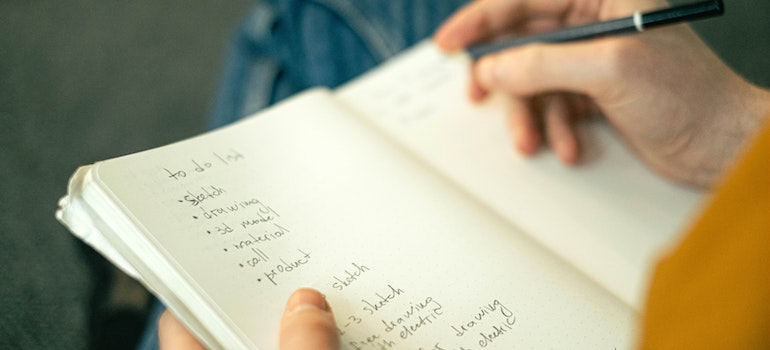 Finally, after doing this, you'll see that some of the things you can't separate. One popular way for beds or sofas, or TVs is trading; if it doesn't work you should sell items and split the money. If you can't put away some of these things in your new house think about storage Orlando FL since we can help you with this. We can also help you with the moving process, since probably you'll need some assistance at a given point or if you have a lot of things.
How a storage unit helps during a divorce when you have to downsize
Downsizing is a bit of a problem during divorce, especially if the sizes are quite different. Like most radical decisions, they're hard to accept but we must cope with them. We can offer you storage Tampa Fl and we'll tell you that climate-controlled storage is the most popular one. One extra piece of advice that we'll give you is the decluttering stages. First of all, you'll after deciding who gets what, you'll need seven boxes or categories in inventory. Secondly, you'll mark these boxes/categories as keep, store, throw away, donate, leave, sell or repair. After that, you'll be ready to start your decluttering phase, so we hope that this will help you to do it faster. If you have a problem with your ex, maybe you can do it after he or she leaves the house; on the other hand, if you're okay you can do it together.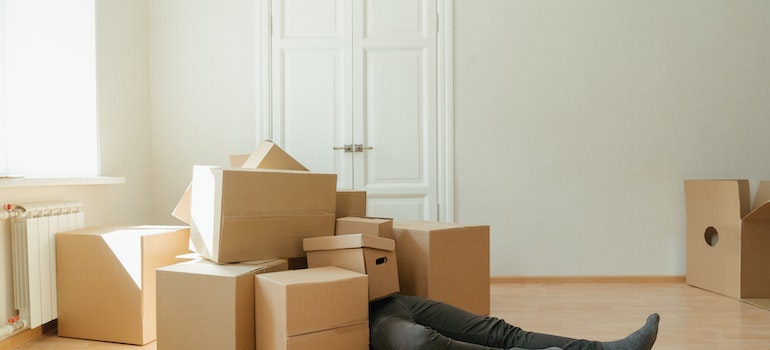 Climate-controlled storage is especially good if you have some papers, wood, furniture, or anything special. These items can rust, rot and decay over bad weathering quickly. Since the climate is changing climate-controlled storage offers a solution to that and many other problems. There are specific items that need climate-controlled storage so you can check that out as well. Not only will your files, photos, artwork, and furniture be safe, but they won't be damaged at all. So if you're asking us climate-controlled is the best option, but we'll also not lie to you they're a bit more expensive than ordinary storage.
Find a new house and move
Nowadays there are plenty of websites that offer you good deals on houses and apartments. Some of the most popular renting websites are Zillow, Realtor, Craigslist, Apartments.com, Rent Jungle, etc. If you're into buying an apartment you can check Trulia – the best one for your phone, Foreclosure.com is the best for well you've guessed it foreclosures. 
Another good idea is to sell your house if you've bought it and can't decide who stays and who goes. Or if you just want to leave there are numerous websites that will offer to sell your house for a fraction of the price; we've mentioned them like Zillow, Trulia, Realtor… Now it's also popular that people decided to rent their apartments and split the renting money, as a way of passive income; since the rents have skyrocketed since the start of 2022.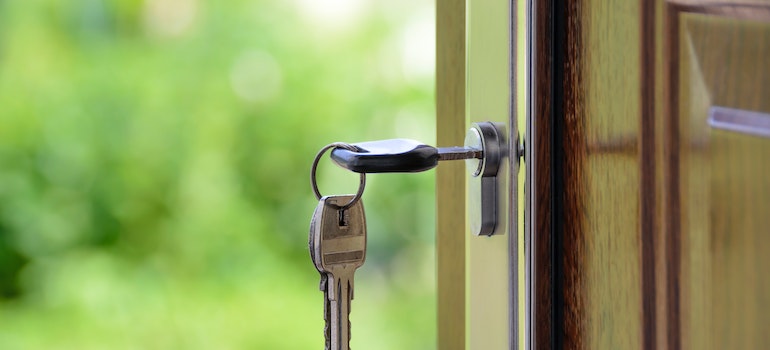 The conclusion
In the end, it all comes to finding a new home and moving on. Moving away is the best option after all, whether you choose to sell a house, rent it, or split it. Nowadays there are numerous therapies that you can try if you think it's not too late for that. Also after the divorce, some people will suffer more, some less, so maybe you can go to therapy or if you think you're good, take your time and enjoy your free time.  A lot of divorce counseling suggests that you should use this time for self-development. Now is finally the time to start that hobby that you always wanted or to discover some new interests. Also traveling is a way of exploring yourself and the world, all at once. It's a good idea also to find friends or family members that support you. Think and stay positive.
Some of the things that you shouldn't do are to call them back to fight with them. If it was a bad breakup, try avoiding them or moving to a new city. Thank you for reading our article on this topic. We hope that you liked our option on how a storage unit helps during a divorce. Have a great time and don't worry be happy, after all, if it's meant to be it would have lasted.
Few simple steps
Contact our business
Reach out to our Florida movers by phone, email or through our website.
Get your free quote
Give müv the details of your upcoming relocation and receive a no-obligation moving quote and a tailored plan of action.
Enjoy your relocation
Forget about the stress of moving while one of the top moving companies in Florida handles your move.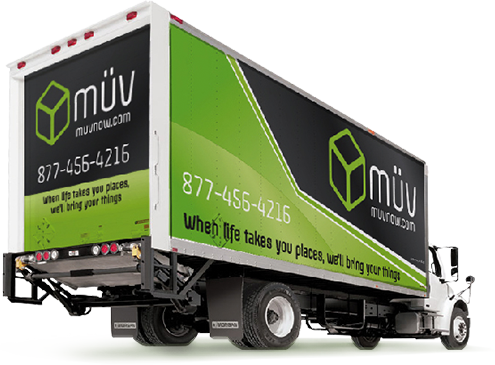 Sales Center Hours of Operation:
Monday - Friday: 9am-6pm
Saturday: 9am-1pm