Retiring in Orlando: Pros and Cons for Seniors
Get Your Moving Quote
"*" indicates required fields
Orlando, FL is a sunny city with more to offer than just theme parks. The theme park capital of the United States has got something for everyone. From fine dining, and entertainment to beautiful nature it is a place many flock to. Retiring in Orlando is becoming more and more popular. In fact, it has been named one of the best places in Florida for seniors. This is due to many benefits like a lack of taxes and sunny weather. However, it is not all sunshine and rainbows. The Orlando area is by no means without flaws. Before you pack up your bags and call up your central Florida movers, there are some things you should know. We hope this list of pros and cons will be helpful.
Pros of retiring in Orlando
Disney World
While Orlando has more to offer than theme parks, we have to mention them in this list. They are an essential part of Orlando and deserve a paragraph. Besides, what better way to satisfy your inner child than a trip to Disney World? Since the 1970s, the park has attracted millions of visitors each year. It is the perfect place to take your grandchildren when they visit. If you retire in Orlando, we are sure your grandkids will visit often. Your golden years will be much nicer living close to the Happiest Place on Earth.
Moreover, you should know that Florida residents receive special discounts for Disney. And what is even better, you can combine these with your senior discount. This will make your visits to Disney World more affordable than ever. On the other hand, if you are not a fan of Disney, there are many other theme parks to enjoy.
A major pro of retiring in Orlando is the sun
Florida is known for warm and sunny weather. Orlando is no exception to this. On average, you will see 233 sunny days per year. That is great news for everyone who enjoys a bit of sunshine. If you decide to retire in Orlando you will see more than enough sun year round. However, the temperatures might surprise you. The Orlando area does not get as scorching hot as other parts of Florida. The average high temperature in July is around 92 degrees. That is definitely warm, but not terrible. Still, for the best time for moving, consult residential movers Orlando first. In contrast, the coldest month of the year is January. The temperature does not fall below 49 degrees. For the middle of the winter, that is more than good.
More money in your pockets
One huge pro of living in Florida is the tax situation. This is one of the main reasons so many folks choose Orlando as their retirement destination. The state of Florida has no income tax. This means that your retirement income and any benefits will not be taxed. This includes your IRA as well as 401(k). This extra bit of cash will surely come in handy. After all, retiring comes with a lot of costs and expenses. Having a little extra will not hurt. It also means you will have more money to spend on your relocation. Contact one of the highest-rated local movers Orlando for an estimate.
Cons of moving to Orlando
High crime in the city
Florida is known for many things – warm weather, theme parks, and beautiful beaches. But there are some downsides to this sunny state. One of them is the high crime rate. Overall Florida has high rates of criminal offenses. Orlando is no exception. According to different sources, the crime rate in the city is higher than the national average. Moreover, property crime is one of the most common issues. You could consider looking into storage Orlando FL for keeping any valuables safe and sound. A secure storage facility is ideal for anything you cannot bear to lose. We know that this is not great news to receive. However, in recent years there have been some improvements. Orlando crime rates have fallen by around 4 percent. That is not a huge number, but any progress is good in our book.
Extreme weather
While many states suffer from extreme weather, Florida is in a particularly bad geographic spot. Almost any place from Orlando to Key Largo experiences storms, flooding, hurricanes, or other natural disasters. The good thing about Orlando is that it is not on the coast. You will have to worry less than if you lived on the shoreline. However, it does not mean you can relax. In fact, Orlando has a rainy season. Expect to see tonnes of rain from June to the middle of August. If you are planning on moving during this time, consider hiring professionals. The weather can be unpredictable and by getting a packing service Orlando you will ensure your items will arrive safe and dry. Furthermore, extreme weather means you will have to purchase special insurance, on top of regular property insurance.
Subpar medical care
Florida is known as the state thousands choose for retirement. With such a huge population of retirees, you would think that the state would provide excellent medical care for seniors. Unfortunately, that is not the case. The truth is that Florida's healthcare system is actually below the national average. Especially when you focus on certain factors important for seniors – checkups, hospice, patient care, and cancer treatment. In fact, it ranked last for long-term care and senior support services. For a state where one in ten people are older than 75, it is no good news. If you are dead set on making Orlando your home, you will need to do some serious research. Be careful and examine all possible care options. Nowadays, it is possible to look up hospital ratings online which can be an immense help. And make sure your property is located near a hospital.
Top places to retire in the Orlando area for seniors
Now that we looked at some pros and cons, let us talk about the best towns and suburbs for retirees. The Orlando area is quite diverse. Whether you are searching for a quiet life or something a bit more fun. Below we listed our top picks, in no particular order:
The city of Orlando
Winter Park
Ocoee
Oakland
Consider retiring in the city of Orlando
If you enjoy city life and being active, Orlando could be a good option for your retirement. While suburbs will give you more peace and quiet, staying within city limits definitely has perks. Plus in a city as diverse as Orlando, you will not have trouble finding a suitable neighborhood. There are many new planned communities that offer all benefits of city life, without being confined to a tiny downtown apartment. The downside is the traffic and huge numbers of tourists. For this reason, it is good to hire movers in Orlando FL who are familiar with the city and can navigate the streets easily. But if you can deal with those two aspects, Orlando could be the place you call home.
Living in the city means being close to all of the entertainment options. You can enjoy dining in different restaurants every night, without spending time on travel. The Orlando food scene is incredibly diverse. You can try different cuisines from around the world and never get bored. Furthermore, the arts scene is thriving as well. Visit the Cornell Fine Arts Museum or go to a concert at the Dr. Phillips Center for the Performing arts. And of course, you can visit one of the many amusement parks in the area.
Spend your retirement in Winter Park
If you do not want to get too far away from city life, Winter Park is an excellent choice. This urban neighborhood just outside of Orlando is not your typical suburb. It has got everything you need to stay active and entertained. While at the same time, offering you all of the benefits of living outside of the city. It is the best of both worlds. And with reputable movers Winter Park residents recommend, you will have no trouble settling in. As for property prices, they are quite reasonable considering everything. The median home price is around 340,000 dollars, while a month of rent is a thousand dollars.
And if you are wondering what kind of things you can do in Winter Park, the options are plentiful. You can explore the beauty of Florida by visiting the Mead Botanical Garden. The park is one of the most beautiful natural attractions in the area. Furthermore, there are also sculpture gardens on nearby Lake Osceola. If you enjoy fishing, you can have a go at the Dinky Dock Park. And if you like traveling, the Orlando Executive Airport is close by. This also makes it convenient for your family to visit you.
Ocoee FL
Ocoee, Florida is a part of the Orlando-Kissimmee-Sanford Statistical area. It is a small city with just about 48,000 residents. If you are coming to Orlando to retire and wish for peace and quiet – this is the place for you. However, you should know that it will cost you a pretty penny. The cost of living in Ocoee is 6.1% higher than the US average. The median home value is around 267,000 dollars. Most people in Ocoee own their homes, but there are renting options. Monthly rent will cost you around 1500 dollars, which is higher than average.
Once movers Ocoee FL transport your home, it is time to explore the neighborhood. Everything you need for everyday life is within reach. Ocoee has all of the basic amenities, from shops to pharmacies. Moreover, it is a very walkable and safe city. You can find shops, restaurants, and malls only 20 minutes away. Holidays are always fun, as locals decorate the city and host fairs. And if you enjoy sports, the Forest Lake Golf Club is only a short ride away.
Retiring in Oakland FL will keep you away from the busy streets of Orlando
Oakland, Florida is one of the oldest places in Orange County. It was established all the way back in 1887. During the civil war, the local post office was the only one operating in the area. If you want a truly peaceful retirement, Oakland is the town for you. With just about 3,500 residents this small community could be the perfect place to spend your golden years. Everyone knows each other and life is simple. If that sounds appealing, calling up your movers Oakland FL is the next logical step. An easy relocation is the best way to start a new chapter in your life.
After you find a nice home and finish moving, you can start enjoying life in Oakland. This town may be small, but it is not boring in the slightest. The tight-knit community organizes many events throughout the year. The Healthy West Orange Arts and Heritage Center holds weekly events. During the summer months, you can enjoy live music. Music on the Porch features local musicians and is free for the public. There are also art exhibitions at the center. Furthermore, nature lovers can explore the Oakland Nature Preserve near Lake Apopka. It offers hiking trails, and boardwalks and has an education center.
Now that you have all of the facts, it should be easier to decide if retiring in Orlando is the right choice. There are definitely many pros and cons to living in the Orlando area. If you enjoy spending time outdoors, do not mind the heat, and can tolerate tourists it is a good option to consider. Overall, we think Florida is not a bad state to call home. However, that will depend on your personal likes and dislikes. You should weigh your options carefully and decide what is best!
Few simple steps
Contact our business
Reach out to our Florida movers by phone, email or through our website.
Get your free quote
Give müv the details of your upcoming relocation and receive a no-obligation moving quote and a tailored plan of action.
Enjoy your relocation
Forget about the stress of moving while one of the top moving companies in Florida handles your move.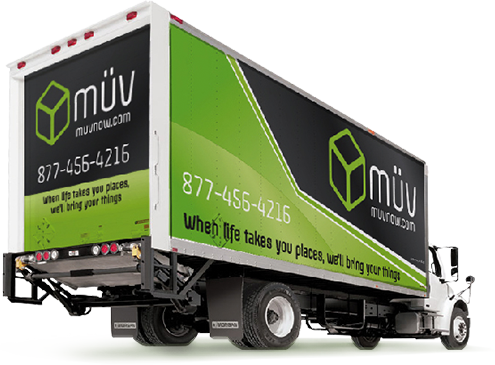 Sales Center Hours of Operation:
Monday - Friday: 9am-6pm
Saturday: 9am-1pm