Singles guide to Melbourne Florida
Get Your Moving Quote
"*" indicates required fields
Being single can be both fun and boring at times. Have you ever caught yourself wondering what could an ideal place for singles be? Well, let us tell you straight away that Melbourne Florida is what you are looking for. In addition to being one of Florida's busiest cities, Melbourne has a large number of singles. Actually, 33% of people are single. As a result, it ranks as the second-best city for singles to find their true love. It makes sense, given that Melbourne has a vibrant downtown area with quick access to the beach. If reasonable housing prices are even more appealing to you, then müv can be a lifesaver for you. What also may come in handy for you is a brief singles guide to Melbourne Florida.
An Essential Singles Guide to Melbourne Florida
Do you need a partner, and yet, you are single? Do you have difficulty finding the right match? When looking for love, it's all too simple to become discouraged or to accept the damaging misconceptions about dating and relationships that are pervasive. We are all aware of the advantages of online dating, especially in these modern times. However, despite all the advantages, it rarely works out. Nothing can be better than the good old live contact with someone. Stop swiping, remove the apps, and start interacting with real Melbourne people. Check out our singles guide to where and how to meet people in Melbourne, as well as some interesting first-date suggestions.
Singles nightlife
There are numerous nice pubs and bars where you can try to meet single men or women, and drinking always makes things simpler for a variety of reasons. First of all, it gives you the confidence to approach someone without fear of rejection. Melbourne has a diverse range of nightlife alternatives, so whatever your taste in drinks and notion of fun, there is something for everyone. After experiencing this, you may want to move here, and movers Melbourne FL has to offer can be of great assistance.
So here are some of our recommendations:
Meg O' Malley's – an Irish pub famous for its beer and corned beef
Island Root Kava Bar – offers something different since it doesn't serve alcoholic beverages
Mainstreet Pub – an ideal option for a group of people with different preferences
Cafés
You don't have to wait for the night to fall to set out to meet someone. Melbourne, one of the busiest cities in Florida, has so many interesting and unique cafes and coffee shops. Why not reward yourself with a latte or a macchiato after leaving your workplace? In the end, you deserve it. Cafés offer a calm atmosphere where you can enjoy yourself being surrounded by other singles. Additionally, cafés are the ideal setting for striking up a discussion with someone because they resemble restaurant lounges with their plush couches, spacious, comfortable chairs, and impressive menus.
A visit to a beach
In case you just recently moved to Melbourne and need someone to help you organize and store your things, storage Melbourne FL is always there for you! After you've gained some more space in your new home you will need some time for yourself to recover from this stressful experience. A tranquil beach with a lot of parking lots, such as Coconut Point Park is a precious choice. If you are with your dog, however, then a dog-friendly Canova Beach is perfect for you. Chances are you'll meet another single person who you can start up a conversation with because you have a common interest.
A gym or a fitness club
At the gym, you can be guaranteed to meet single people, and you can also meet those who share your desire to lead a fit and healthy lifestyle. You feel more at ease and can be more genuine in conversation after a good workout. Crunch Fitness, The Edge Rock Gym, or CrossFit Rise above are among the ones you can visit. By releasing endorphins throughout exercise, your body creates a happy feeling that will help you feel and look your best as you mix with other single gym goers. This is one of the best advice on our singles guide to Melbourne Florida.
An art museum
You're likely to find people who share your interest in galleries and art museums because they tend to be quite specialized hobbies. You may even cross paths with someone who has chosen to spend their Saturday at a museum, of all places. As visitors casually walk from room to room, you might soon find yourself chatting with another single about your impressions and admiration. The Liberty Bell Memorial Museum is a must-see. It is divided into three parts – Rotunda of American History, the Background of the Bell, and Freedom Hall. Space Coast movers will offer you professional help if you decide to change your residence and keep enjoying Florida's Space Coast.
Festivals
Weekends in Melbourne are rarely without some form of event going on! There are numerous festivals for every taste, in addition to weekly farmers markets and First Fridays in the downtowns. So prepare for them, do not despair, and remember that there are some great things about being single. We will point out some of the events that should be put on your calendar. Those include The Rocky Water Brew Fest which takes place every October and hosts different breweries, Melbourne Art Festival which displays art of all kinds including workshops or live music. Also, there is the Botanical Festival where one can explore and buy varieties of flowers and plants.
Conclusion
No matter if it was a recent breakup you went through or a relationship that fell apart a few years ago, you're out in the single scene again, and you're ready to mingle with other singles similar to you. You might be asking yourself, "Where do I go and what do I do?" Probably things were a bit different when you were solo last time. Nevertheless, you're ready to get back out there and our singles guide to Melbourne Florida will surely make the job easier for you.
Few simple steps
Contact our business
Reach out to our Florida movers by phone, email or through our website.
Get your free quote
Give müv the details of your upcoming relocation and receive a no-obligation moving quote and a tailored plan of action.
Enjoy your relocation
Forget about the stress of moving while one of the top moving companies in Florida handles your move.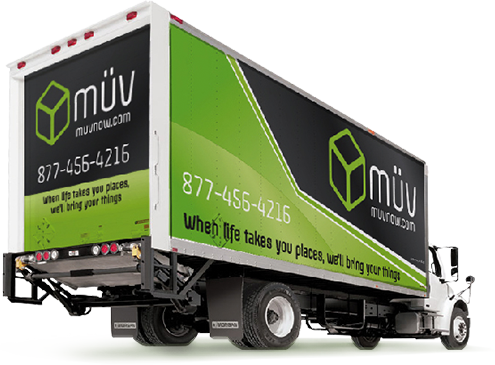 Sales Center Hours of Operation:
Monday - Friday: 9am-6pm
Saturday: 9am-1pm