Things You Need to know before you move from Palm Bay to Rockledge
Get Your Moving Quote
"*" indicates required fields
Relocating is an exciting journey, especially when you're planning to move from Palm Bay to Rockledge. With its captivating charm and vibrant community, Rockledge presents a wonderful opportunity for a fresh start. However, moving requires adequate preparation and the assistance of reliable Space Coast movers to ensure a smooth transition. From understanding the cost of living to exploring local attractions, there are several things you need to know. Let's delve into the details.
Diving into the cost of living: Palm Bay vs. Rockledge
When planning a move, it's essential to understand the cost of living differences between your current and future home. Rockledge's cost of living is approximately 6% higher than Palm Bay's. The middle figure  for the property price in Rockledge is about $275,000, whereas in Palm Bay, it's $210,000. Utilities and transportation costs are slightly higher in Rockledge, with the average monthly utility bill for a 915 sq ft apartment being around $150, and the monthly public transport ticket averaging at $40. However, the charm and amenities of Rockledge make it worth every penny.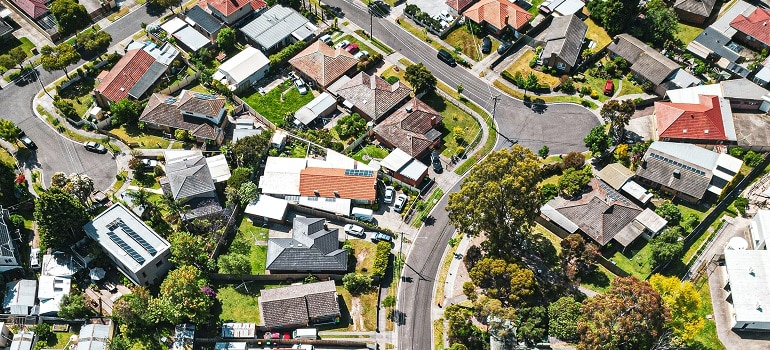 Choose your ideal neighborhood and home in Rockledge
Rockledge offers a rich array of neighborhoods and housing options. From the serene Levitt Park to the vibrant Herons Landing, and the family-friendly Chelsea Park, there's a neighborhood to suit every lifestyle. The city offers a mix of single-family homes, townhouses, and apartments, with the average rent for a one-bedroom apartment being around $1,200. Researching your options in advance will help you find the perfect spot that aligns with your preferences and budget. Consider reaching out to movers Rockledge FL to help you with the relocation process.
Transportation and Commuting in Rockledge
Getting around in Rockledge is another key aspect to consider when you move from Palm Bay. Rockledge is primarily a car-dependent city, with the average commute time being around 23 minutes. Although public transportation options are somewhat limited, the Space Coast Area Transit (SCAT) provides essential bus services. If you plan on commuting to nearby cities, the proximity of I-95 can be a real boon. Hiring moving companies Palm Bay to assist with your relocation can save you time and effort.
Uncovering employment opportunities in Rockledge
Rockledge boasts a diverse job market that offers opportunities in a variety of industries. Some of the major employers include Health First, Wuesthoff Medical Center, Rockledge Regional Medical Center, and the Brevard County School District. The average salary in Rockledge is around $63,000 per year. Whether you're a seasoned professional or just starting your career, a bit of research and networking can help you secure a suitable job. Don't hesitate to consult with müv moving experts to make your move a hassle-free experience.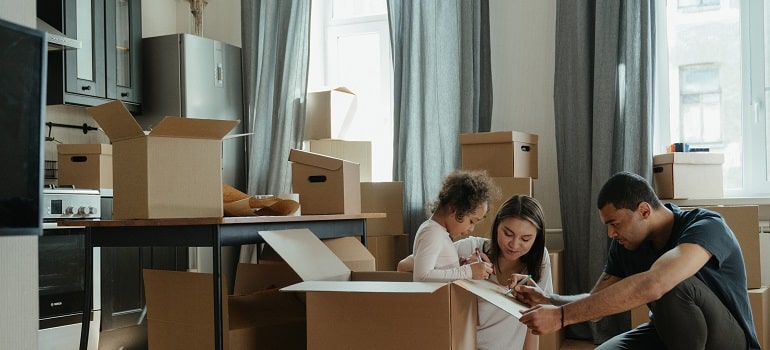 Education and school systems
If you're moving with your family, you'll want to know about the education options in Rockledge. The city is served by the Brevard County School District, which operates several highly-rated public schools. There are also a number of private schools to choose from. For higher education, the nearby Eastern Florida State College and Florida Institute of Technology offer a range of programs. Additionally, the public schools in Rockledge are noted for their student-to-teacher ratio which contributes to personalized attention for students.. The schools also feature extracurricular activities, offering opportunities in sports, such as football, basketball, and soccer, and clubs such as chess, debate, and robotics. Moreover, the curriculum is enhanced with advanced placement (AP) classes and honors programs, while the schools regularly maintain high scores in state-wide assessments. All these factors contribute to a comprehensive education system for the residents of Rockledge.
Experiencing Local Attractions and Activities in Rockledge
A healthy lifestyle is crucial, and Rockledge does not disappoint with its various options for fitness enthusiasts. From numerous parks and outdoor spaces to well-equipped gyms and fitness centers, there's no shortage of places to keep fit. The city's bicycle-friendly streets and nature trails also encourage active living. The McLarty Park, for instance, offers sporting facilities such as basketball courts and a swimming pool. Foodies moving to Rockledge will be delighted by the city's diverse culinary scene. There's a mix of international cuisines, fast-food joints, and local eateries to explore. The city also boasts several shopping centers like Barton Commons and Rockledge Square for all your retail needs.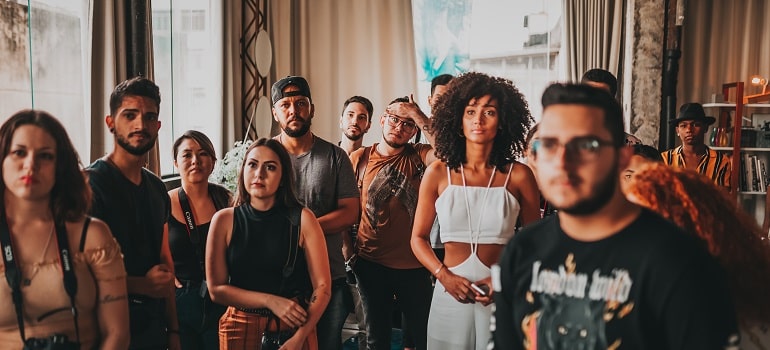 Engaging in Community Events and Social Activities
Rockledge hosts a variety of community events throughout the year. From farmers markets to holiday parades and community festivals, these events offer a great way to get to know your new neighbors and immerse yourself in the local culture. Enjoying your new city's attractions will help you feel more at home and connected to your new community. Once you've settled in, you'll want to explore the local attractions and activities in Rockledge. Here are some highlights:
Historic Cocoa Village: A quaint shopping district with unique stores and eateries.
Brevard Zoo: A popular family-friendly destination with diverse animal exhibits.
Rockledge Park: Offers beautiful views of the Indian River Lagoon.
Riverwalk Nature Center: A serene spot for hiking and nature observation.
Valiant Air Command Warbird Museum: A must-visit, especially for aviation enthusiasts.
 Make your move from Palm Bay to Rockledge a success
Your move from Palm Bay to Rockledge will bring a host of new experiences. It's an opportunity to embrace a new lifestyle, meet new people, and explore new places. But before you get caught up in the excitement, remember that successful relocation requires careful planning. From packing and hiring movers to changing your address and setting up utilities, there's a lot to do. Remember the importance of thorough research and careful planning. Understand the cost of living, explore housing options, familiarize yourself with your new home. While the transition may seem daunting, the joy of starting fresh in a city like Rockledge is well worth it. So, pack your bags, brace yourself for an adventure, and welcome to your new home in Rockledge!
Few simple steps
Contact our business
Reach out to our Florida movers by phone, email or through our website.
Get your free quote
Give müv the details of your upcoming relocation and receive a no-obligation moving quote and a tailored plan of action.
Enjoy your relocation
Forget about the stress of moving while one of the top moving companies in Florida handles your move.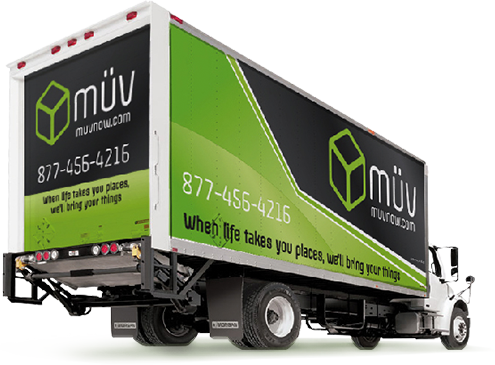 Sales Center Hours of Operation:
Monday - Friday: 9am-6pm
Saturday: 9am-1pm