From beaches to theme parks: Top family-friendly attractions in the Tampa Bay area
Get Your Moving Quote
"*" indicates required fields
Territorially, the Tampa Bay region includes four cities: Tampa, Clearwater, St. Petersburg, and Brandon. All of these cities border the largest open estuary on the West Coast. Relocating to Tampa Bay will allow you to experience a multitude of adventures in the wide open spaces of this bay. You may not have known it, but you'll also find Bayshore Blvd, which spans 4.5 miles and boasts the longest continuous sidewalk in the world. Whether you're a nature lover or need some thrill, this place will meet many expectations. Whether you're considering relocating to Tampa Bay or planning a trip, moving companies Clearwater FL present some of the top family-friendly attractions in the Tampa Bay area.
Enjoy the family-friendly attractions in the Tampa Bay area by the beach
When people think of summer vacations, they usually picture the sea and beaches. Tampa Bay is ideally located, with some of the most popular beaches nearby. You will enjoy miles of beautiful coastline and crystal-clear waters. Organize your trip and spend some relaxing moments on one of the beaches:
St. Pete Beach
Clearwater Beach
Indian Rocks Beach
Madeira Beach
Honeymoon Island State Park
Caladesi Island State Park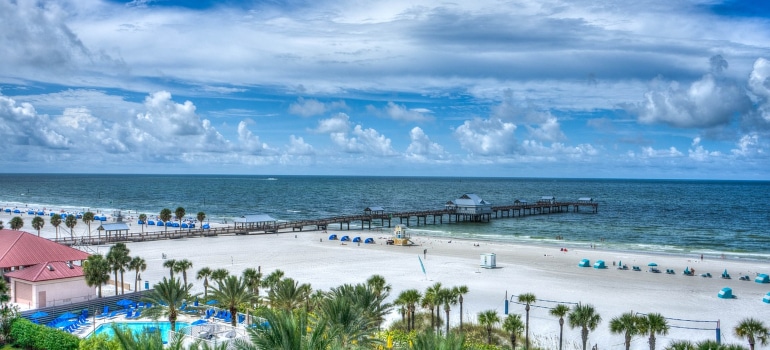 Movers in Tampa FL will provide you with high-quality moving services. Your belongings will be safely transferred to your new home.
St. Pete Beach
The warm waters of the bay and the white beach rank St. Pete Beach among the most beautiful beaches in Florida. You can find many activities such as jet-ski and cabana rentals. If you plan to spend the night on the beach, you will find many resorts and restaurants. Don't miss visiting the famous Don Cesar Resort, where you will feel the vintage luxury by the sea. If you love St Petersburg and plan on relocating, a trusted moving company in St Petersburg, FL, will provide safe transportation.
Clearwater Beach
It is one of the most popular and award-winning beaches. In addition to the well-maintained beach and the beautiful sea, it offers a wide range of content and activities. Besides water sports, you can fish and watch dolphins. Clearwater aquarium is the home of Winter, the Disney dolphin. You can always take a break at one of the restaurants, and if you like nightlife, you'll find it here. Take in the spectacular sunsets at The Pier, where you'll find an arts and crafts market and a chance to meet people.
Indian Rock Beach
Indian Rock Beach is 35 minutes from Tampa. The beautiful waters and beaches are less commercialized and less crowded. On three miles of beach, you'll have peace, with minimal facilities like showers, restrooms, and parking. One of the most popular pastimes is skimboarding and surfing. In the nearby stores, you can find equipment and take a surf lesson.
Your move can be a pleasant experience by choosing experienced and professional movers. Müv in Florida can offer you such an experience thanks to its many years of experience and satisfied customers.
Madeira Beach
The city of Madeira Beach is located in Pinellas County, 40 miles from Tampa Bay. This beach is an excellent recommendation for a family vacation. The atmosphere of the city is very relaxed, and the locals are known for their friendliness. You will enjoy the warm sea, and beautiful beaches, as well as the seafood. Along the 2.5-mile seafront, in addition to water activities, you can fish as well. There is a 1,100-foot-long boardwalk with a wide variety of stores and restaurants.
Honeymoon Island State Park
This natural paradise with four miles of beach is located in Dunedin near Saint Joseph Sound and Clearwater Beach. On the island, you'll find several nature trails and bird watching. The island is known for nesting Ospreys and a variety of water birds. One of the family-friendly attractions in the Tampa Bay area will offer many amenities, such as concessions and a restaurant where you can rent umbrellas, lounge chairs, and kayaks. You're preparing for a family adventure on Caladesi Island? You'll find a picnic area, a playground, and a covered area in case of rain.If you need extra storage space because you're in the middle of spring cleaning or moving, storage Tampa FL has a solution ready for you.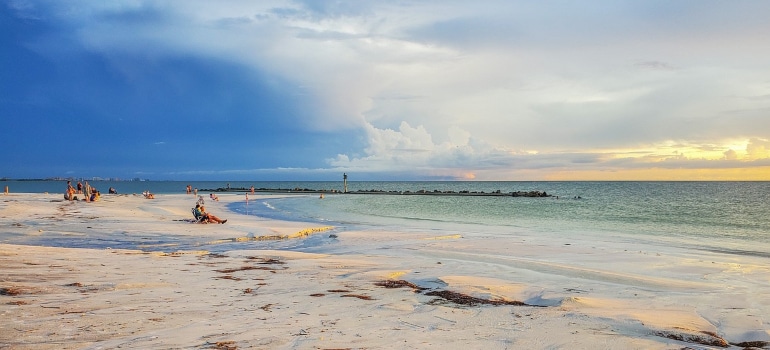 Caladesi Island State Park
It is one of the destinations to discover because Caladesi is one of the few natural islands in the bay. You will have the impression of being in a true paradise in the middle of the sea. Here the sand is whiter and the water bluer. It is the ideal place for nature lovers. For shellfish hunters, the harvest can be excellent. This nature reserve is only accessible by ferry or private boat. You can take the ferry to Honeymoon State Park.
We recommend exploring the island and the mangroves by kayak.
Visit theme parks, which are the top family-friendly attractions in the Tampa Bay area
Tampa Bay is an ideal vacation spot with 165 theme parks and picturesque beaches. There is something for everyone here, as there is a combination of the idyllic and the modern. You'll encounter native wildlife, exciting theme parks, great shopping, and museum tours. Here are some of the most popular theme parks in Tampa Bay.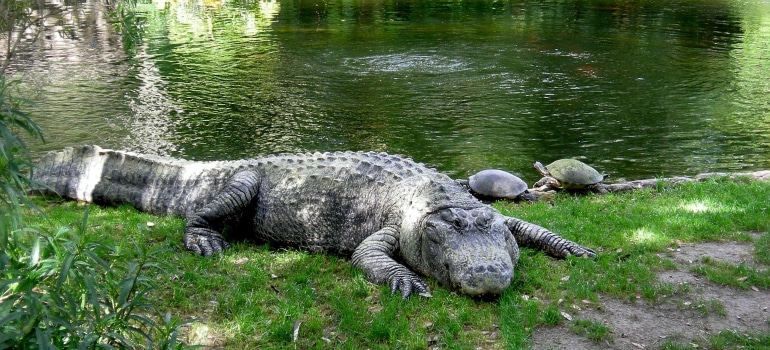 Busch Garden
If thrills are what you're looking for, Busch Garden Tampa Bay is just 15 minutes from downtown. It is home to the largest zoo in Tampa. You'll have the opportunity to see and meet over 12,000 animals from 300 different species. This huge African-themed amusement park will also offer thrills on eight roller coasters. It's the perfect place for a family adventure where your kids will have fun riding Cobra's Curse or exploring the land of dragons.
Adventure Island
This 30-acre water park is located across from Busch Gardens in Tampa Bay. This early 80's tropical paradise features water rides, mazes, a beach volleyball court, and Splash Attack. The park has several pools like Fabian's Fun Port, Paradise Lagoon, and Endless Surf. You and your kids can go on an adventure on the Wahoo Run slide, where you'll go down waterfalls and end up in a splash pool.
Grand Prix Tampa
Set on 15 acres, it's a fantastic place for family fun. The Big Track go-kart track, family track, Ropes Adventure Dome, Castle Arcade, and miniature golf offer more than enough activities for family fun. You can also test your fighting skills in nine battling cages or participate in the Castle Arcade, which is interesting for all ages. And if you get hungry, take a break at the Pit Stop Cafe. Moving companies Largo FL offers are the first to suggest this location for a day off!
Zoo Tampa at Lowry Park
The award-winning, nonprofit Zolos Garden spans 63 acres. It began its work in 1930 with a select number of species native to Florida and now boasts more than 1,300 animals from all over the world. In the Asian gardens, you can get up close and personal with Malayan tigers and Komodo dragons. In the main aviary, you can see guinea fowl, scarlet ibis, toco toucans, ducks, and tanagers.
Explore the best Tampa area has to offer
Tampa is a great place to live and relax. Some of the top family-friendly attractions in the Tampa Bay area draw numbers of visitors throughout the year. With beautiful, unspoiled beaches and a wide variety of theme parks, there's something for everyone.
Few simple steps
Contact our business
Reach out to our Florida movers by phone, email or through our website.
Get your free quote
Give müv the details of your upcoming relocation and receive a no-obligation moving quote and a tailored plan of action.
Enjoy your relocation
Forget about the stress of moving while one of the top moving companies in Florida handles your move.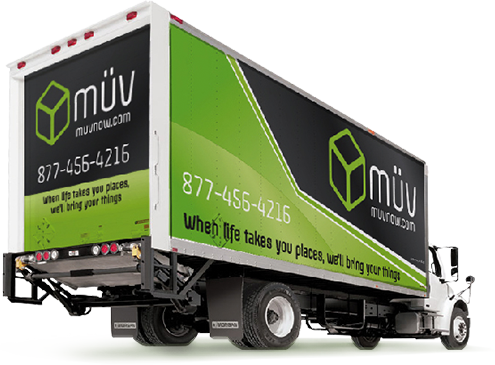 Sales Center Hours of Operation:
Monday - Friday: 9am-6pm
Saturday: 9am-1pm