Moving from Melbourne to Cape Canaveral Made Easy
Get Your Moving Quote
"*" indicates required fields
Florida is a dream destination for many people. Its favorable weather, good job opportunities, and laid-back lifestyle are all desirable perks of living in this state. With a population increase of 1.9% per year, you can see that many people decide to hire our moving experts at müv. Local moves inside the borders of Florida are also frequent, with cities like Orlando, Cape Coral, and Miami at the top of the list. If you plan on moving from Melbourne to Cape Canaveral, two less popular places, you might not find much information online. Luckily, we have got you covered.
What can you expect when moving from Melbourne to Cape Canaveral?
Melbourne and Cape Canaveral are located on the east, coastal side of Florida. Both places are in Breward County, the central portion of the state. Many residents continuously vote this part of Florida as the best, and you will likely join them once you hire our moving companies Melbourne FL. Even though similar, moving from Melbourne to Cape Canaveral will bring some differences.
Melbourne is way bigger than Cape Canaveral, both in population and size-wise. The first has a population of 83,000 while the second has only 10,000 residents. Compared by size, Melbourne is approximately 50 square miles, while Cape Canaveral only measures 2.26 square miles.
The residents enjoy different feelings – considering the places' size, it is normal to experience a different feel. Melbourne offers a suburban feel, with a population density of 1,980 people per square mile. Cape Canaveral on the other hand measures a density of over 4,000 people per square mile.
Living in Cape Canaveral brings many benefits
Even though Cape Canaveral seems like a small place with very little to offer, it is a hidden gem in Florida. Its location on a cape is what makes this place unique. A cape is a high point of land, that in this case extends into the Atlantic Ocean. This area, alongside many others in Florida, is serviced by some of the best Space Coast movers, which can assist you in case you want to move. Below, we will discuss some of the most important things to keep in mind.
Cost of living and housing costs
The cost of living in a certain place is a very important factor to keep in mind. Housing costs are part of the costs of living, which make up 30% of the monthly budget. If you are moving from Melbourne to Cape Canaveral, you might want to buy a smaller apartment or house, because the prices are considerably higher. This might even motivate you to rent storage in Melbourne FL, for you to stash your items until you decide what to do with them. The median home value in the cape is $270,000, $70,000 more expensive than in Melbourne. Rent is more affordable in Cape Canaveral, being around $900 a month.
The population in Cape Canaveral
Of the 10,000 residents in this city, 61% of the population are people over 55 years of age. This might make it difficult for young people to find friends. But thanks to the famous Floridian hospitality, you will feel like part of the community in no time, even though it might not be your age.
Our skilled team can help you with moving from Melbourne to Cape Canaveral
Moving from Melbourne to Cape Canaveral is considered a local move since there are only 26 miles between the two places. It is easy to ask your friends for help in this situation, but we discourage you from doing it. A local move still means that you need to move everything you own, and it won't be easy. But whatever you decide, we wish you good luck!
References:
https://datausa.io/profile/geo/cape-canaveral-fl
Few simple steps
Contact our business
Reach out to our Florida movers by phone, email or through our website.
Get your free quote
Give müv the details of your upcoming relocation and receive a no-obligation moving quote and a tailored plan of action.
Enjoy your relocation
Forget about the stress of moving while one of the top moving companies in Florida handles your move.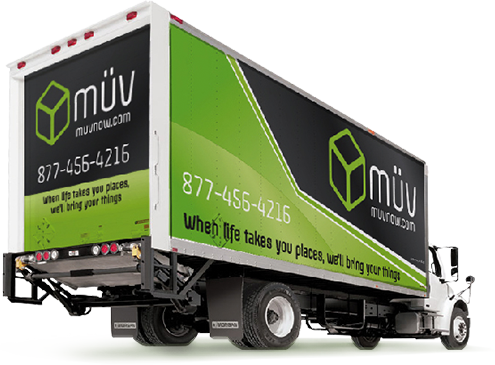 Sales Center Hours of Operation:
Monday - Friday: 9am-6pm
Saturday: 9am-1pm