Why are people moving to Orange County Florida
Get Your Moving Quote
"*" indicates required fields
In this article, we'll discuss why are people moving to Orange County Florida. We as one of the leading moving companies in Central Florida will help you get the right answer. Florida has always been an interesting location but now it's becoming more and more popular, especially in Orange County. So let's see what makes this place so special – let's dive in.
Cost of living in Orange County Florida
The affordable cost of living is one of the main reasons why people are moving to Orange County Florida. But first of all, we must tell you that since the fall of 2022, the prices of everything have skyrocketed. One of the main reasons is post-pandemic inflation, but there are more factors across the globe. Certain conflicts and disturbance in production chains and supply chains, which is hitting the technology and food sectors, are some of the main reasons. We as movers Ocoee FL can tell you that this city is quite affordable. The cost of living is 1% lower than the national average housing and utilities are also below the national average. The median house price is $333,342, and the average rent is $1,018 / month. Groceries are a bit more expensive, but you can't make it all work out.
Now we as one of the leading movers Oakland FL, can tell you that this city is gaining more and more people. Here the housing market is more expensive, but the location is also better, which makes sense. The average house price is $495,371, and the median rent price is $1,512/month. The energy bill is $162.26/month which is 5% lower than the national average. When it comes to healthcare it's Oakland is 4% lower than the national average. The average price of groceries is 6% higher than the national average, but that is in most parts of the US, due to inflation. As you can see Orange County Florida offers a lot of reasons for you to move here since the prices are quite affordable.
Safety is another reason why are people moving to Orange County Florida
Some of the safest cities across the whole US are in Florida Orange County. One of them is the beforementioned Oakland. According to the website Crime Grade, this city has an A ranking, which is a high position. As always it's a good thing to buy a home security system, as they say, you never know. This A grade means that the city of Oakland is safer than 84% of cities in the United States, which is an amazing thing. For example, Los Angeles has a D- rank, which means that crime occurs every 33 seconds; while the city of New York has a D+ ranking. These big cities weren't always safer but now they're becoming like recruitment centers for various criminals and other illegal activities. That's one more reason why you should choose smaller areas and places like the ones in Orange County Florida.
Orange County Florida is perfect for singles, couples, and families
We, as the best movers Winter Park, can assure you that this county has got it all. So let's say you're a family of four and you want to move here, you'll need a job (probably) and a school? When it comes to jobs, they're diverse in this Orage County, and also, you can do more and more jobs remotely from the comfort of your home. If you're a single or a young couple, you can also do some freelance for extra money. Once this is out of the way, you'll need to look for the best education there is. Our county can offer you over 200 highly ranked public schools and about 170 private schools for your kids.
Now when it comes to universities the most famous university is the University of Central Florida with an acceptance of 45% and a graduation rate of 73%. The average cost after aid is $8,618. If you're looking for nightlife, the city of Orlando stands with all of its glory. But if you're not in proximity, don't worry here in Florida every place has good nightlife throughout the year. Some of the most popular nightclubs include
The Beacham
Eve Nightclub
Mango's Tropical Café
Independent Bar
The Attic Orlando
You can find any type of music you like since there are numerous clubs. Our list was just the tip of an iceberg.
Think about hiring professional movers
Now, this all seems fun and interesting, but how do you plan to move there? If you have planned to DIY the entire move, good for you, but what if you didn't think about that sooner? We as a professional moving company can offer you everything, from packing, to moving, unpacking, etc. Other than average move, we can help you with office moving in Orlando, or help you with finding the right storage for your company or your personal belongings. On the other hand, if you don't know the city, for example, Oakland or any other, check our blog section, we've got a lot of blogs about places, cities, tips, and tricks for an easier move. Moving can be fun and easy if you know how to do it, so stay safe.
The conclusion
Thank you for reading this article, and we hope that you liked it. We also hope that you liked our reasons for why are people moving to Orange County Florida. If you need any help, contact us through our website or call us. Our team hopes you'll have a lovely time in Orange County Florida. Have a great day and a stress-free move.
Few simple steps
Contact our business
Reach out to our Florida movers by phone, email or through our website.
Get your free quote
Give müv the details of your upcoming relocation and receive a no-obligation moving quote and a tailored plan of action.
Enjoy your relocation
Forget about the stress of moving while one of the top moving companies in Florida handles your move.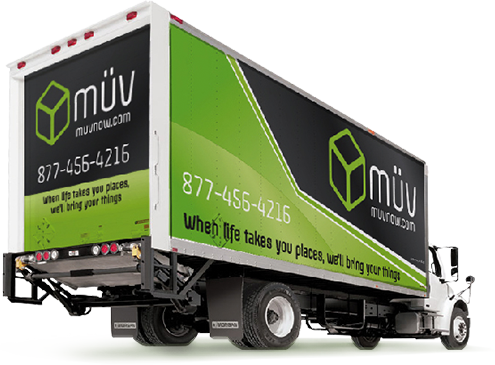 Sales Center Hours of Operation:
Monday - Friday: 9am-6pm
Saturday: 9am-1pm