Living on the Space Coast – quick facts you should know
Get Your Moving Quote
"*" indicates required fields
The Sunshine State of Florida has many amazing places to live at. Sandy beaches, beautiful ocean, plenty of green landscapes, you name it. To top it all off, many cities provide the perfect blend of an urban and suburban setting. What more can you wish for? Space Coast is no different. It is the perfect place for people of all ages. If you are planning to relocate on your own or with your family, you will for sure enjoy it. However, before you move, you should get to know what it's like living on the Space Coast. We at müv have decided to write this article and make your transition easier. Let's get straight into what makes Space Coast the perfect place to be.
What makes Space Coast unique?
Space Coast is a region in Florida, set between the Kennedy Space Center and Cape Canaveral Space Force Station. What makes this place interesting is that all spaceflights launched by NASA have departed from one of these two space stations! Many unmanned military and civilian rockets have also been launched from here. Now,  are you wondering why Space Coast is specifically a place chosen for rocket launches? The main reason is the earth's rotation. To launch a rocket, it is most beneficial to launch eastward from a location near the equator so that you can add the speed of the Earth's rotation to the orbital velocity of the rocket. Space Coast is a perfect place for that, also partly because the population is low in density there. Space Coast is a place with a very unique charm and vibe. Notable cities found in the area are:
Cocoa
Cape Canaveral
Melbourne
Palm Bay
Rockledge
Satellite Beach
Now, what's it like there? How much do homes cost? What are the cost of living and the job market like? Let's find all of that out.
Why do people choose to move to Space Coast?
Florida is more than just retirees and Mickey Mouse. The Space Coast has left its imprint as a backdrop to some of history's most pivotal events. With surfing beaches, arts districts, and a low cost of living, the area is ideal for millennials. If you're wondering who is moving to Space Coast, the answer is everyone! People who decide to move there know what they want. Space Coast boasts a high quality of life. Recent college graduates have a plethora of exciting places to call home. The cost of living's reasonable for those just starting their careers, and employers are eager to attract new talents to the area. Moreover, houses are affordable to rent and buy. Although the area lacks cultural sophistication and the wild nightlife of a city like Miami, Space Coast's a real heaven in Florida. Tight-knot communities and the ability to start a business are daily blessings.
What's the cost of living on the Space Coast?
When planning a move to a new area, there are numerous factors to consider. These may include lifestyle, quality of life, education, employment opportunities, and distance to work. The cost of living and the amount of money you will spend on utilities, gas, and groceries are also things to think about. However, the biggest concern is the median home price. The average price of homes on Space Coast varies from city to city. Let's do a quick breakdown.
Cocoa – average home price is $209,340.
Cape Canaveral – average home price is $485,838.
Melbourne – average home price is $257,275
Palm Bay – average home price is $209,897
Rockledge – average home price is $263,154.
Satellite Beach – average home price is $429,714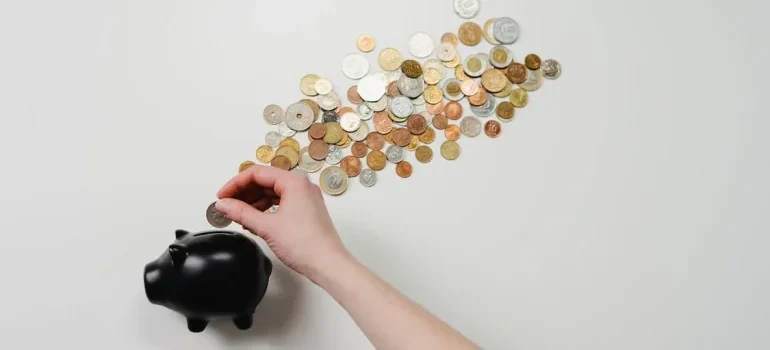 When it comes to renting a home, on average that comes out at $2238 per month. The median household income in the area is $59,359 yearly. That is somewhat below the national average. The cost of living in the area, and the whole of Brevard County, is right around the national average as well. To sum it all up, the prices in Space Coast are not too high and the area is affordable.
Bonus tip: If you are tight on budget, make sure you hire only the most reliable Space Coast movers you can find. You certainly don't want to waste any money on a moving company without sufficient experience! If you are interested in moving to any of these beautiful places, read more to get some useful information.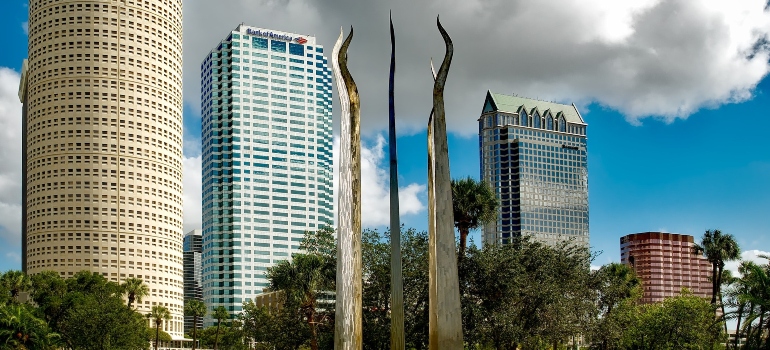 Melbourne is a great place for living on the Space Coast
The median sales price in Melbourne is $257 275. The average home size is 1855 square feet, and the average year built is 1988. Renting a house in Melbourne will cost you around $1,655, which is quite acceptable for a tourist spot like this. This charismatic, family-friendly town has a lot to offer to visitors and residents, including shopping and dining in a historic and scenic downtown area. Hire movers Melbourne FL recommends if you want to become a part of this amazing place.
Cocoa Beach
Cocoa Beach is one of the most popular spots on the Space Coast. As a result, the rent is a bit higher, and it is around $2238. Moreover, if you want to buy a home in Cocoa Beach, you will pay $485 838. Movers Cocoa Beach FL offers will help you start your lifetime adventure, as living in this place is an adventure indeed. Every inch of this place has its charm. There are beautiful dunes, secluded beaches, and a wealth of opportunities for cultural exploration. Take a surfing lesson, spot a nesting sea turtle, and relax in hardwood hammocks.
Palm Bay
Palm Bay is a hidden gem on Florida's Atlantic Coast. It offers residents a variety of surprises, including elegant dining, scenic waterfront views, and one-of-a-kind shopping experiences. The summer season in Palm Bay is endless, which means that you can enjoy plenty of outdoor activities. Sports enthusiasts can spend time cycling, running, and kayaking through the pristine waters of the Turkey Creek Sanctuary. If you are planning to move to Palm Bay, you should know that the average rent is $1,415 per month. In case you are considering buying a house, you will have to save up to $209 879.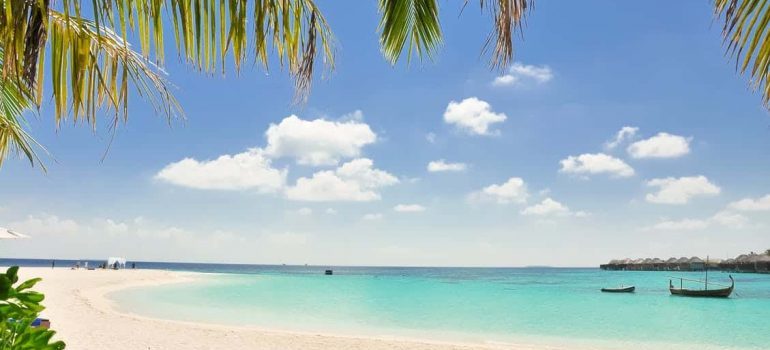 Satellite Beach
Another tropical place with a good climate is a wonderful Satellite Beach. This place is home to unique flora and fauna, such as green sea turtles, bald eagles, and sea oats. There are plenty of parks where you can spend time with your family. Satellite Beach is a perfect place for people who want to raise their children in a healthy environment. The average rent for a bigger house in Satellite Beach is around $2,489. Most of the homes are 2,115 square feet large, and they are built from 1,975 onward.
Rockledge
Rockledge bears this name for a reason. It is the oldest city in Brevard County, and it has a long history. Just like other cities on this list, Rockledge has a lot to offer. There are many historic sites, including Old Rockledge Town, which is a very popular tourist spot. Hire some of the best movers in Rockledge if you are interested in moving to this area. If you buy a house in Rockledge it will cost you around $263,154.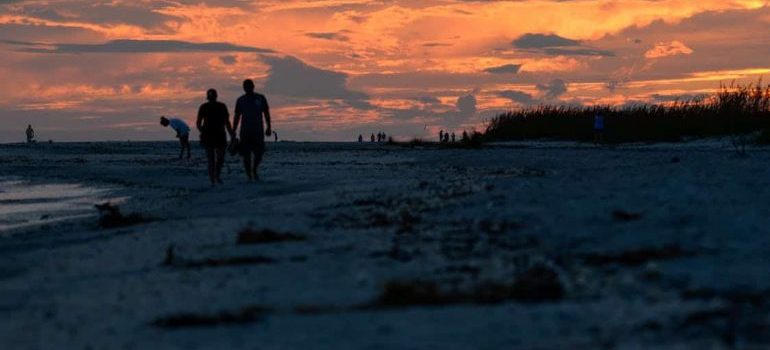 Can you find a job?
Absolutely! Space Coast is one of the fastest-rising places in the country for the population of people between 20 and 29 years of age. Florida has long been associated with mostly retirees, but that is starting to change. Regarding the job market, there are plenty of jobs available, not just for millennials. The most widespread type of work found on the Space Coast revolves around the aerospace industry. That one seems obvious, given that it's the epicenter of the Nation's space industry. Plenty of engineers are relocating there and starting their new lives. Even if you are not in this industry, Space Coast is on the rise as a whole, so be sure to check all the available job ads and fight for the perfect one! Make sure you hire the best movers Cocoa FL can offer, to make your relocation enjoyable, and living on the Space Coast preparations stress-free.
What should you do and see when living on the Space Coast?
There are plenty of sights to see on Space Coast, No matter what your age and interests are, you will for sure find something you'll love. If you would like to kick back and relax, you should spend time at the beautiful Cocoa Beach. While you enjoy the sandy beach which blends with the gorgeous ocean, you can grab a tasty plate from any restaurant nearby. There are restaurants with cuisines from all over the world, so whatever you like – you can find it! We also recommend checking out Jetty Park Beach & Pier, as that is also another gem of Space Coast. If you love animals, be sure to check out the Brevard Zoo! It's an internationally accredited facility home to hundreds of different types of animals. Regardless if you're an adult or a kid, it's worth living on the Space Coast.
If you're a military or history buff, you're in luck! Space Coast is the home of the U.S. Air Force Space & Missile Museum. It's a spot everyone should check out. And to top it all off, you should also visit the Valiant Air Command Warbird Museum. It has an ever-growing collection of over 45 historic military planes. All in all, Space Coast doesn't lack entertainment and leisure.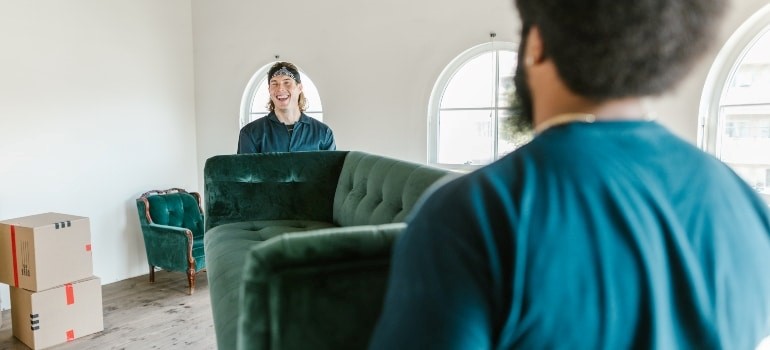 Are there any reliable movers on Space Coast?
Absolutely! But some moving companies wouldn't really be a good fit. To be extra safe, you should start by comparing online reviews by previous customers. That way you can weed out the companies you should stay away from. But we at müv have plenty of hands-on experience with both inter-city and inter-state moving. Our movers Palm Bay FL will be waiting for your call and we'll be sure to make your relocation a smooth and enjoyable experience! Our attention to detail and friendly staff have made us a proud Google Guaranteed Partner!
Final words
The amazing Space Coast is more than just a great place to live. It provides plenty of benefits for anyone. Living on the Space Coast means experiencing a business-friendly environment. Moreover, whether you are a start-up, a college student, or a family person, you will find plenty of options here. Combine low housing costs with beautiful nature and many job opportunities, and you will get the Space Coast. Take the big leap to this amazing place and discover why it's such a great place to live, work, and play. So, start packing!
Few simple steps
Contact our business
Reach out to our Florida movers by phone, email or through our website.
Get your free quote
Give müv the details of your upcoming relocation and receive a no-obligation moving quote and a tailored plan of action.
Enjoy your relocation
Forget about the stress of moving while one of the top moving companies in Florida handles your move.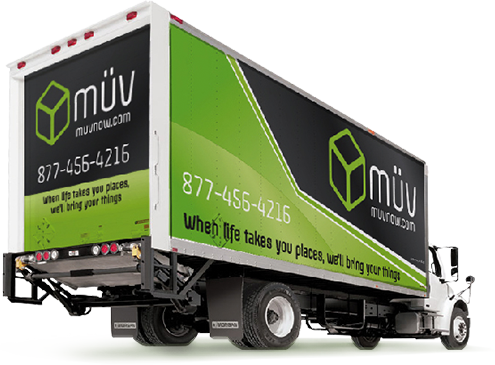 Sales Center Hours of Operation:
Monday - Friday: 9am-6pm
Saturday: 9am-1pm