How much storage do you need while moving?
Get Your Moving Quote
"*" indicates required fields
The moving process requires a lot of time, energy, careful planning, and good organization. It involves many activities and important decisions. From researching moving companies Melbourne FL to figuring out how much storage do you need. Renting a storage unit can greatly facilitate your relocation. However, moving isn't cheap and people often wonder whether they need a storage unit in the first place.
Do you need storage?
Not everyone needs storage while moving. Some people don't have a lot of possessions, are moving locally, or don't want additional expenses. On the other hand, there are many advantages when renting a storage facility during relocation. First of all, it is important for your home to feel spacious and neat if you plan to sell it. Buyers want to see a decluttered space so that they would be able to picture what it will look like once they move in and bring their possessions.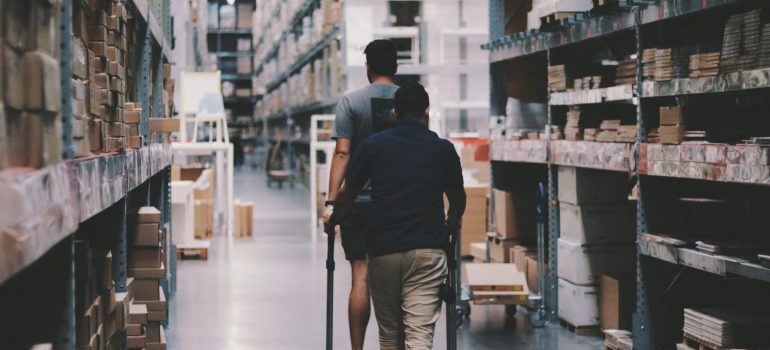 The second reason is the fact that renting storage lowers the stress level and gives you more time to prepare for relocation. You can move out in stages, start packing early and have time to decide which items you want to bring into your new home. In addition, most Space Coast movers provide a moving delivery window. That means that you can expect a delivery during a span of several days. In such a situation, it is comforting to know that your things are available in nearby storage and you don't have to worry about moving dates. Finally, if you have possessions that require special conditions, such as antiques or artwork, it is best to rent climate-controlled storage. In this way, your things will be in safe storage with a regulated temperature at all times.
How much storage do you need and how to determine the storage size?
It is important to properly determine the size of storage Melbourne FL. On one hand, you don't want to overpay the storage and end up with a lot of free space. But, it is no use renting a small storage unit that doesn't fit all your belongings.
The size of storage units ranges. You can choose between a small unit (25-50 square feet), a medium one (75-150 square feet), or a large storage unit (200-300 square feet). So, it would be best to determine the square footage of your moving boxes and all your belongings and then choose your storage unit. The average size, or a medium-sized unit, is approximately 100 square feet or 10×10 feet and it can fit belongings from 1 to 3 bedrooms. If you are still not sure how to choose the storage size, you can ask your movers to help you or a storage manager.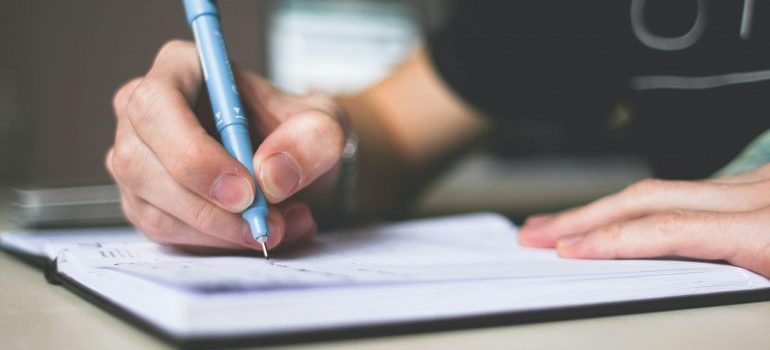 Make an inventory list to determine how much storage do you need
Another trick that can help you choose the storage size is creating a list of all belongings that you plan to store. The inventory list should be detailed and include everything. Not only will this enable you to accurately determine how much storage you need but also calculate moving expenses. You will know exactly how many packing materials and moving boxes your will need and the size of the moving truck.
Save money on a storage unit
The moving process is quite costly but, luckily, there are ways to cut down on expenses. Before you start packing or choosing a storage unit, you must declutter your home. Get rid of things you don't use, clothes you no longer wear, pieces of furniture that won't fit into your new home, etc. Remember that the size of your move will determine its cost.
Also, the more things you have the higher the storage rental fee. Go through all your belongings and divide them into piles. Decide which items you want to keep and donate, sell, or throw away the rest. In addition, try to pack smart. The goal is to protect your items and pack them efficiently. Use cardboard boxes instead of plastic bags in order to take up less storage space.
Additional factors to consider
There are several factors to take into consideration when choosing a storage facility. The first one is, of course, its size. Also, think about the storage location. It should be close to your new home so that you would have easy access to your belongings. Choose a storage facility that has security, a surveillance system, and guards. The safety of your possessions is of the utmost importance. Finally, compare the costs of several units and choose the one that fits your budget.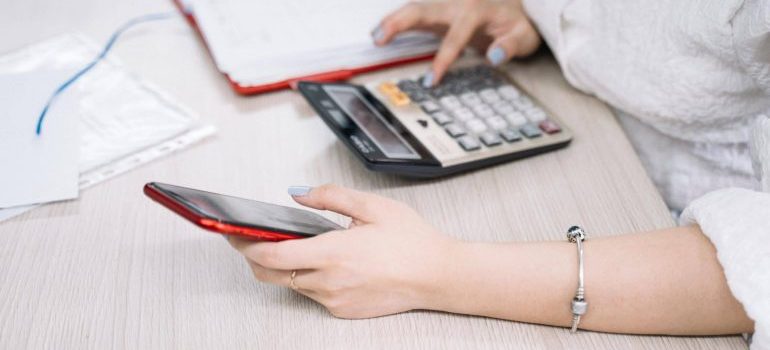 Organize successful relocation
If you want to ensure a safe and smooth relocation, you need a good action plan. Knowing what you should be doing before, during, and after the moving day is crucial. Remember that the moving process doesn't start on the day of the move but weeks, even months before. Preparation is the most important part of the process so start well in time.
Research moving companies in Melbourne FL and find the one that can meet all your requirements. Make sure that you choose a reliable and experienced company, such as müv. Your movers should be licensed and well-trained. Visit companies' websites and check license information and reviews. Also, visit specialized moving websites where you can find companies' ratings, previously submitted comments, and complaints. Request several in-house moving estimates before choosing a particular company.
Enjoy your move!
Moving home is an exciting new chapter. Although this is a tiring and time-consuming process, it is also interesting and fun so try to enjoy it. Asking how much storage do you need while moving is a very valid concern – storage space can make your relocation much more convenient. We wish you a safe and successful move!
Few simple steps
Contact our business
Reach out to our Florida movers by phone, email or through our website.
Get your free quote
Give müv the details of your upcoming relocation and receive a no-obligation moving quote and a tailored plan of action.
Enjoy your relocation
Forget about the stress of moving while one of the top moving companies in Florida handles your move.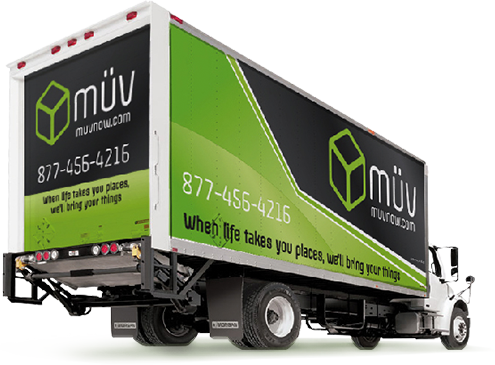 Sales Center Hours of Operation:
Monday - Friday: 9am-6pm
Saturday: 9am-1pm